27 Februar, 2023
Spain is one of the countries that belong to the European Union, which is a political and economic community with 27 member states. Spain has a rich culture and a great variety of gastronomy that varies depending on the autonomous communities. The Spanish passport is one of the most powerful in the world, ranking number 3 below Singapore, South Korea, and Japan. With a Spanish passport, you can enter 190 countries without the need for a visa, you can also live legally in the rest of the member states of the European Union. If you live in Ibiza and want to process your Spanish nationality, here are all the requirements you need to know to obtain this powerful passport. 
How to get a Spanish citizenship?
In order to obtain Spanish citizenship in Ibiza, a degree of integration must be shown. In other words, since 2015 the Spanish government has decided that applicants must take a language knowledge test from the Instituto Cervantes and a multiple-choice format exam to ensure that their cultural knowledge is up to the task.
The applicant must swear allegiance to the king and promise to abide by the constitution and laws of the country.
In Spain, you can become a resident after living for 5 years and apply after 10 years through a "naturalization" process.
Nationality is the legal link that unites the person with the state. The person can enjoy a series of rights that they can demand from the state organization. In return, can impose on them the fulfillment of a series of obligations and duties.
Spanish nationality is acquired, preserved, and lost in accordance with the provisions of the law.
One of the ways to obtain nationality is by residence, which requires the residence for 10 years. There are some cases in which the required period of residence is reduced.
Some of these are:
Five years: for the granting of Spanish nationality to those who have obtained refugee status
Two years: for nationals of Ibero-American countries, Andorra, the Philippines, Equatorial Guinea, Portugal, or people of Sephardic origin
One year: 
Those who were born in Spanish territory

Those who did not duly exercise their right to acquire Spanish nationality by option
Those who have been legally subject to the guardianship, guardianship or foster care of a Spanish citizen or institution for two consecutive years, even if they continued in this situation at the time of the application

Anyone who, at the time of the application, has been married to a Spaniard for one year and is not legally or de facto separated

The widow or widow of a Spanish citizen, if at the time of the death of the spouses were not separated legally.
How much does it cost to obtain Spanish nationality in Ibiza?
It is time to deal with the paperwork, but thanks to this we will be able to obtain nationality. In addition to taking the cultural and language knowledge tests, it is mandatory to present the following documents:
Valid passport

Proof of residence

Medical certificate

Criminal record

Proof of marital status
In addition to the cost of the exams, which are between 200 and 250 euros, fees of about one hundred euros. Once the entire process is finished, it is time to wait for a long time.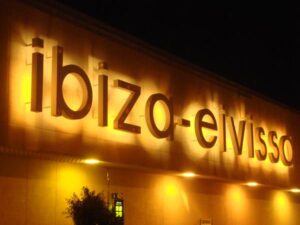 Benefits of becoming a Spanish citizen
Wanting to obtain Spanish citizenship has become a topic of the moment due to Brexit. There are many reasons why many people choose to live in Ibiza, including the food, its beaches, and its relaxed lifestyle along with the hectic nightlife. Ibiza lovers decide to become permanent residents, and then Spanish citizens.
Main reasons for applying for the citizenship
Ibiza is an island visited by almost everyone, but mostly by the British and Germans.
One of the main reasons to have a Spanish passport is that it provides an easier life. The Spanish bureaucracy is complex and requires a lot of time. As a Spanish citizen, you will have a Spanish identity document, which will function as a unique identifier that will facilitate the procedures before Social Security. This means replacing your NIE with a national identity document (DNI).
Another reason is that it provides more freedom in the European Union. As a Spanish citizen, you will have full freedom to move and work in any of the member states. Unlike foreign residents in Spain, in addition to local elections, you can also vote in national and European Union elections.