4 Febrero, 2019
Our gorgeous Island of Ibiza has a stunning coastline. One of the best ways to enjoy the stunning views is on a fabulous Ibiza rooftop bar. 
Dotted around the island, we have chosen a selection of the best places to enjoy rooftop views and cocktails in Ibiza. What better than a relaxed atmosphere and a chilled drink as you soak up the vistas over the sparkling Mediterranean Sea…
Once again, the White Isle offers another dimension of amazing activities; this time from the dizzy heights of the heavens. Surrounded by those shades of azure. Kick back and enjoy that ambience!
One top Ibiza hotspot is The Ninth. Perched atop the Hard Rock Hotel in Playa d'en Bossa, this huge sky lounge awaits. It has the benefit of being a little bit of a secret, so you really feel like it's private and just for you. You can see over the runway of Ibiza airport and the Salinas National park which is filled with natural beauty. This impressive bar offers 360 degree, uncompromised views. They offer classy cocktails and have a capacity of up to 900 guests. They are also available for private events in Ibiza.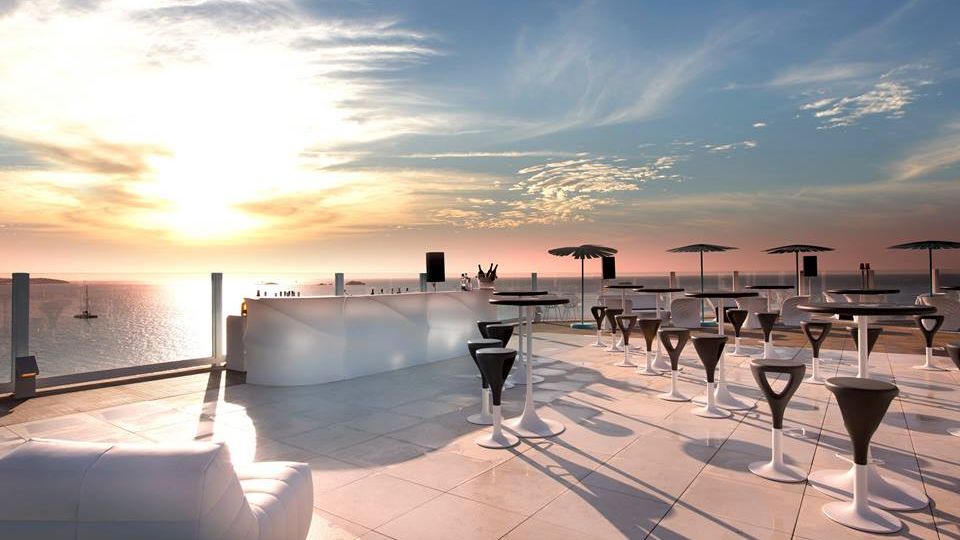 Moving up the coast, we have the colourful delights of Patchwork. This innovative Lebanese restaurant and cocktail bar sits above Sa Punta in Talamanca. Patchwork combines food, delicious cocktails and a laid-back design. Overlooking exquisite views of Dalt Vila, this is a magical rooftop experience in Ibiza.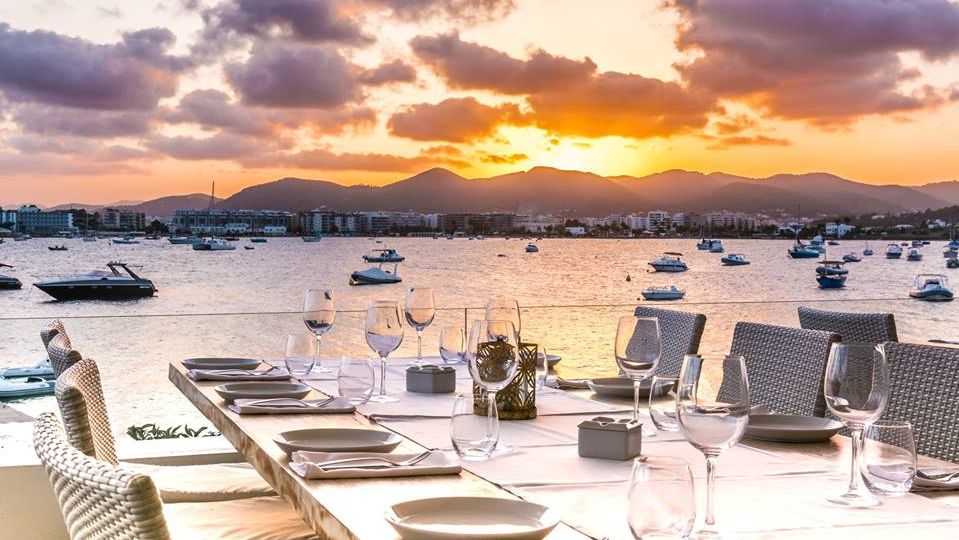 Santa Eulalia also has excellent choices for drinking at an altitude. The ME Hotel brand is known around the world as the epitomy of luxury. In Ibiza it is no different. The Radio ME Ibiza Rooftop Bar allows views of the entire east coast. The venue is idyllic and sophisticated with an Ibizan menu. If you want to visit in the daytime, they offer personal service and beautiful Balinese beds. By evening, you can sample fresh and tasty cocktails made with no expense spared.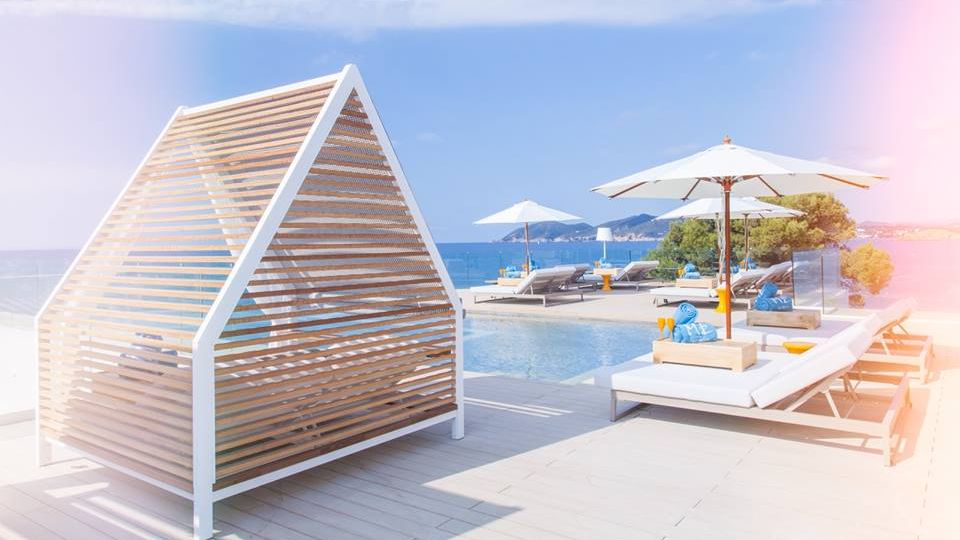 As we journey over the opposite side of the island, we are greeted with more fantastic options. Rio Ibiza offers great sea views across all three floors. However, the rooftop is where you want to be. You can indulge in handcrafted cocktails at any time of day! Looking out to the port of San Antonio, this is a great viewpoint to enjoy the famous Ibiza sunset.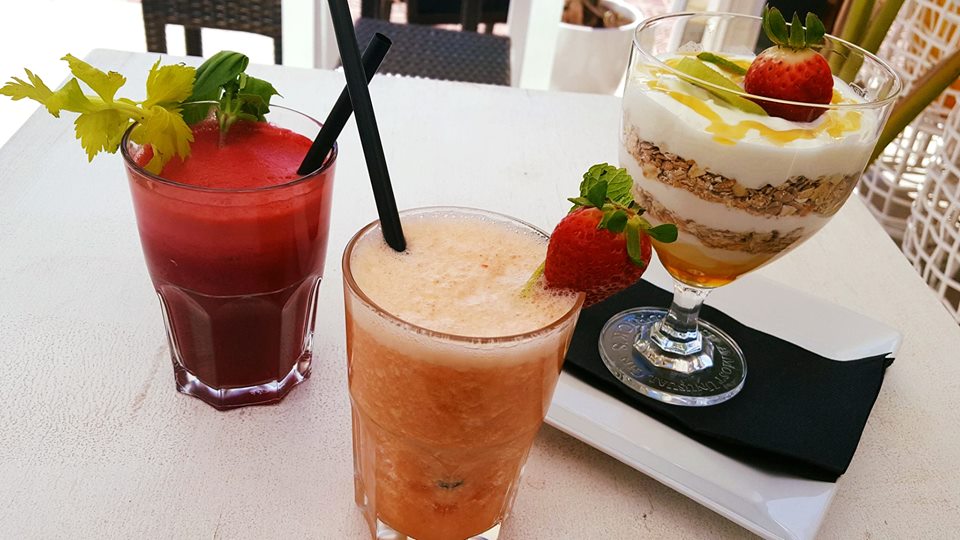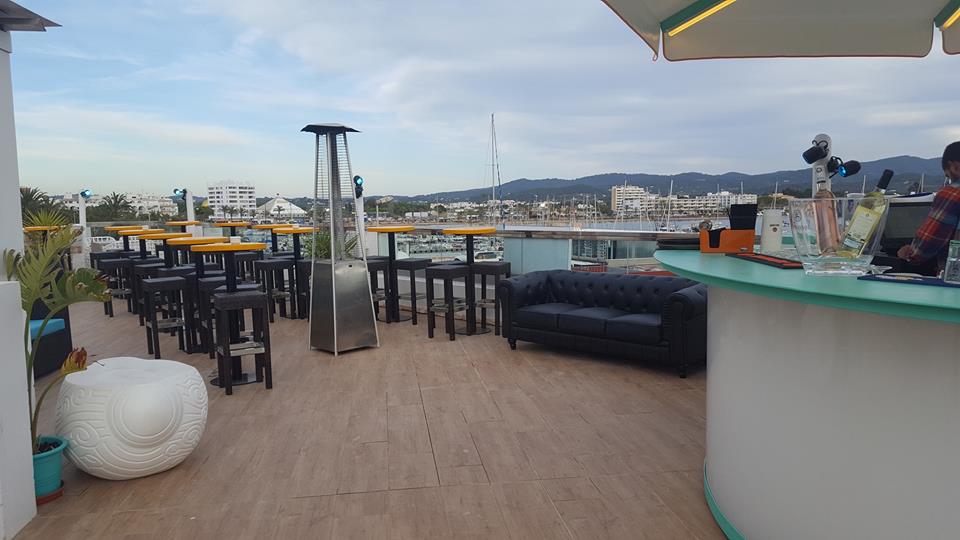 There's certainly no shortage of great vantage points on the island. With the delightful combination of quality cocktails, you are simply spoilt for choice with these rooftop bars!