2 Décembre, 2020
There is only one month left to put an end to this 2020 that will undoubtedly go down in history. At the beginning of the year, most of the world's population woke up to headlines such as total lockdown, absolute quarantine, health system collapsed, and e-mails announcing the cancellation of flights and hotel bookings. Many were lucky enough to travel, others not so lucky. In any case, 2021 looks better than 2020. It seems that the season has just begun, with searches and reservations on the most magical island in the Mediterranean.
2020 has been an atypical year. The year where more desks and office chairs have been bought — to make home office days more pleasant — than suitcases, swimming suits and sunscreens. People stayed at home and their lives slowed down. As a consequence, the economy also slowed down. In Spain, one of the most affected areas by the impact of the COVID-19 was the Balearic Islands. Every summer, Minorca, Mallorca, Formentera, Cabrera, and mainly, Ibiza are the favorite destinations of nationals and internationals looking to enjoy the best of the Mediterranean: warm days, long summer nights, stunning beaches, and exquisite gastronomy. But this year it couldn't be.
Many already dream of a Mediterranean summer and enjoy all the adventures that the COVID-19 did not allow. The Ibiza's newspaper, El  Diario de Ibiza, announced that hotel rooms for next summer are already being booked, or at least or at least they are being sought. This is largely due to the possible vaccination against COVID-19, which the government says will be available from the beginning of January. Given such news, many travelers, especially British people, followed by Italians, Dutch and French people, turned on their laptops and booked what could be their post- covid vacation. As it could not be otherwise, Ibiza has the highest number of bookings and searches so far —compared to the other islands—. Although Ibiza has been at alert level 3 since November 27th, the numbers of infections remain relatively low. Only nine new cases were identified on November 28th —resulting in 444 active cases, of which most are mild and are treated at home.
Although it seems early to plan for next summer's vacation, many prefer to secure their holidays from now on rather than regret a possible saturation of hotels and overpriced flight prices. Better safe than sorry, as the saying says. Most bookings so far are for July, June and September, which is quite unusual as August is usually the busiest month. This seems to indicate that there is still some respect and fear of COVID-19 and travelers prefer to enjoy the white island in quieter months instead of August. However, the month does not matter. Ibiza is radiant at any time of the year and it always keeps something special, whether during the coldest or hottest months.
We are still a few months away from knowing how it will be next summer. However, it is sure that next summer will have fewer restrictions than this past summer, and definitely, it will be more normal. We must remember that this summer was the first year with COVID-19 in our lives and without any vaccines or medications to prevent infection. the only way to prevent the spread of the virus is with the restrictions imposed by the government: low mobility, limited capacity, keeping distance, and face masks. But still, many were able to take dip in the turquoise waters of Ibiza, such as in Cala d'Hort or Cala Moli, to enjoy ibicencan seafood in Es Torrent, and to explore the best towns, such as Santa Eulària des Riu, Dalt Vila, and Marina Botafoch. It seems that for many it was impossible to renounce the wonders of Ibiza, even with a virus around. This also shows that Ibiza is more than just nightlife and luxury. Its most exclusive clubs kept their doors closed all summer long, yet many people still vacationed on the island.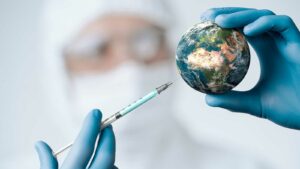 This is quite optimistic, as it means that with the vaccine everyone who wants to travel will be able to do so. There will be some restrictions, that is clear, but they will be more relaxed and will only be carried out as a precaution. The government plans to start vaccinating in January, in fact, the Modern pharmaceutical team is currently asking for authorization for its possible distribution in Europe since its effectiveness level of 94% has been confirmed. If 2021 begins with a vaccine against COVID-19, it is almost a fact that there will be a great demand for flights to Ibiza airport, as well as for rooms in the best accommodation spots on the island. Ibiza will be for many the reward after COVID-19. The light at the end of the tunnel.