4 Février, 2019
Now, we might be a little bit biased, but we really do think that our beautiful Ibiza has it all, and that includes your own little slice of Balearic bliss. The island is dotted with idyllic day spa facilities for you to escape away, as well as peaceful hideaways inside luxury hotels.
Recently, a study recommended that for heart health, successful cell renewal and our hormone levels to return to a normal range, we need to take time to recharge our body and mind outside of the rest we get while sleeping. Simplified, this means switching off during waking hours and how many people really do this? Even on holiday, without thinking of work, we still have lots to keep our brain ticking over and potentially our stress levels spiralling. But this is where amazing Ibiza has the answer again.
Ibiza Gran Hotel
The Open Spa, situated inside the Ibiza Gran Hotel close to the city, is made up of four separate zones with different Ibiza experiences to offer a full wellbeing service. The products they use are the prestigious brand Princesa de Sal, and they offer some of the most exclusive services on the island, in private cabins or on the outside terrace.
Hacienda Na Xamena
Hacienda Na Xamena is the home of the La Posidonia spa, which is named after the seaweed that grows around the Mediterranean basin. This is a natural sanctuary and they echo this philosophy and aim to make you feel re-born. Their signature treatment is The Cascadas Suspendidas which is an outdoor treatment consisting of 8 different pools heated at different temperatures which provide high pressure hydro jet massages. You cannot help but leave here fully replenished!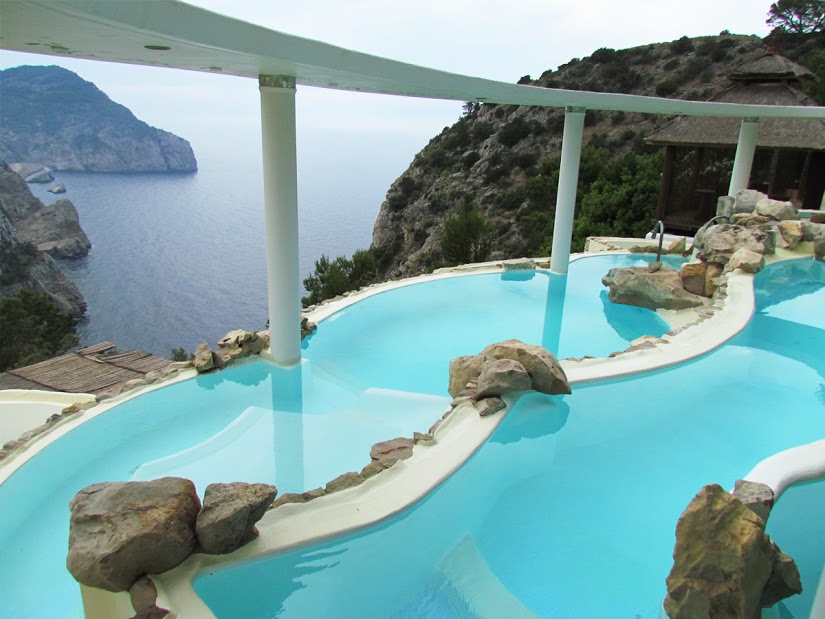 Rock spa – Hardrock hotel  
Get pampered in true rock and roll style with a full-service spa to soothe and revitalize your soul with facials, Ibiza body healing, massages and a musical twist on classic treatments. The pool has a decadent waterfall to make you feel as if you are secluded within nature and you will be glowing from your A List treatment right next to the buzz of Playa d'en Bossa beach.
Aguas de Ibiza
The Revival Spa, hidden within the striking Aguas de Ibiza Hotel on the east coast, features the Clarins Skin Spa Ibiza with beauty treatments working alongside holistic therapies in an oasis of calm. Recover your vitality with personalised Ibiza detox plans and much more, while you overlook the sea of aquamarine and sapphire blue as health and beauty come together.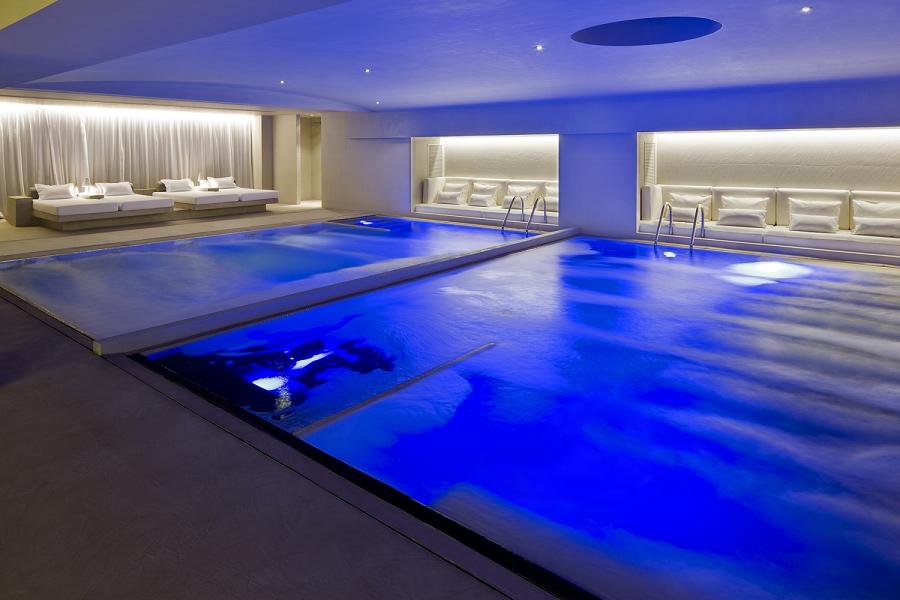 Can Marti
Can Marti is a secluded resort in the north of the island and has several wellbeing packages available. They offer organic treatments and massages outside in a covered pagoda and they have a traditional Moroccan Hamman to purify your skin. After, you can enjoy their natural pool with no chemicals or additives for real back to basics relaxation. The pool is ideally situated to see the sunset in between the surrounding lush hills and the water is cleansed through a lava stone filter. They can also organise yoga retreats or just classes if you prefer.
Just remember, life should not be an endurance test and you deserve to enjoy a restful getaway. Where better to contemplate this than rejuvenating here on the white isle.