19 Août, 2019
A yacht charter is a fantastic way to experience the best of Ibiza's coastline, pristine white beaches, sparkling azure waters, vividly colored marine life, secluded bays or dynamic nightlife. If you are coming to Ibiza, you must do it with style and glamour, so why not rent a luxury yacht while vacationing in Ibiza.
Most chartered companies specialized and focused on luxury yacht within Balearic Islands and specially Ibiza as main destinations. Their fleet is composed by a selection of the best motor and sailing charter yachts in the market, with lengths from 15 meters onwards and with experienced certified crews. Personalized treatment together with 24/7 availability onboard to ensure the success of each trip you take with them. Most rentals are priced daily or weekly and some include the crew.
BarracudaIbiza Charter
This is a good place to rent your luxury yachts!This company has carefully selected a fleet of the best chartered yachts to ensure their customers high quality standards in terms of the boat and crew so you can enjoy your vacation hassle-free.You can rent one of these boats for day charter or for several days or weeks depending on the plans you have during your holidays in  Ibiza.
Site: https://barracudaibiza.com/en/charter/ibiza-yachts-rental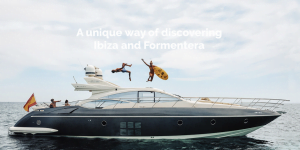 Charter&Dreams Ibiza
Charter&Dreams has become a consolidated firm in the nautical industry, with offices in Barcelona and Ibiza and offering their yacht charter services all around the world thanks to its network of collaboration with the best companies in this sector. The team is composed by young professionals, trained and with vast experience in both the nautical and luxury tourism.
https://www.superyachtcharteribiza.com/boat-hire-ibiza

Ibiza Central Charter Yachts
Luxury yachts with 4 or more cabins. In all of them you will have a kitchen, television, full bathrooms, living room, dining room, solarium, fridge, freezer, among others.
Site: https://www.ibizacentralcharter.com/en/yacht-rental-ibiza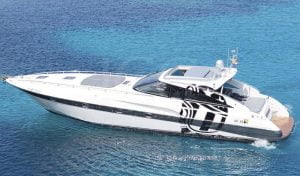 Bluemarine Charter
Yachts and boats of all types are their passion. And that is exactly why we have been in the yacht business 1994 with a huge selection of luxury yachts.
Site:  https://www.bluemarinecharter.com/en/