12 Décembre, 2019
Ibiza packs in a lot of nature: red earth fields and mountains, pine covered hills, bright pink and red bougainvillea, wild rosemary and fennel and many indigenous plants and animals.
But many times, you are walking around, and it is very difficult to identify the large variety of plants and animals typologies.
What plant is that? And that animal? What species is it?Everything with technology is now much easier.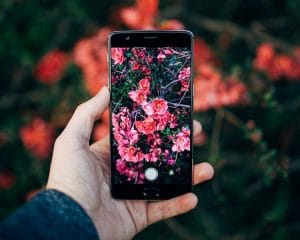 Would you like to be a nature expert?
The 'Seek' application of 'iNaturalist' answers any of these questions: you can identify in real time any living being. Become an expert!
iNaturalist have just launched this new application for everyone to understand better the nature: The Seek helps to bring children (and also older) to nature, as they can identify any living being in real time. It is a joint initiative between the California Academy of Sciences and the National Geographic Society. They have stated that the main objective is to "make it easier for curious people who do not consider themselves naturalists to learn more about nature."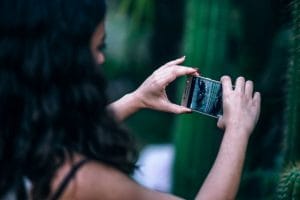 Open Your Camera and Start Seeking!
Now if you find a mushroom, a flower, or a bug, and not sure what it is, it is much easier by opening up the Seek camera and find out your responses.
Drawing from millions of wildlife observations on iNaturalist, Seek shows you lists of commonly recorded insects, birds, plants, amphibians, and more in your area. You can scan the environment with the Seek Camera to identify organisms using the tree of life. Add different species to your observations and learn all about them in the process! The more observations you make, the more badges you'll earn!
If you were a Pokémon Go geek, now you can have a new exciting habit by capturing real nature instead of artificial animes! You will see again people walking through the streets looking at reality through the camera of the mobile; but this time while learning at the same time about the world around us. Magnificent!
We are facing a new way to motivate learning. Learning by doing, interactive learning. The tool encourages you to go outside and learn more about a plant that catches your attention, a small beetle or any butterfly that crosses. The WWF Our Planet scientific advisor, Colin Buttfield, told the media that Seek "could help increase the connection of children with the environment," spreading that there are a million endangered species in the next decades (according to a recent United Nations report).
To motivate the search, it poses to the players challenges: as a "connectivity challenge" to discover ten species that live near you or a "community challenge" to capture a specimen that represents all levels of the food chain. Finally, with the permission of the user (or their parents if they are under 13 years old), the application sends the information collected to the iNaturalist global biodiversity database, helping scientists track the health of the planet.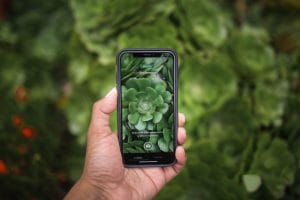 How does it work?
The applicationis free and available for Android and IOS and in seven languages. Basically, to use it, the user must open the Seek camera and point to a living being, at which point the application will immediately tell you what they are looking at, even before taking a picture. Of course, if you want to win badges or unlock more information, you will have to photograph.
The app doesn't require any registration to use and doesn't collect any user data by default, though location data is used to show you the plants and animals in your area.
The technology behind is called Deep learning: a branch of algorithms that are changing the world of the computer vision. Computer vision is the technology we are using to teach the computes 'how to see'. Now, a lot of new applications of computer vision techniques have been introduced and are becoming parts of our everyday lives. These include face recognition and indexing, photo stylization or machine vision in self-driving cars.
Deep learning could go from image to video recognition, including image classification and annotation, object recognition and image search, various object detection techniques, motion estimation, object tracking in video, human action recognition, and finally image stylization, editing and new image generation.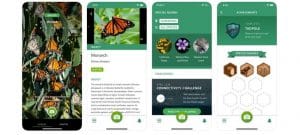 But … And how do they identify each species?
The AI currently recognizes 30,000 speciesand will continue to improve with further use. The site's co-founder Scott Loarie explains, "The only way we can improve our modeling of species is to get more data, and to do that we need more people outside taking pictures."
According to the information published by the platform, '' the species included in Seek are completely based on photos and identifications made by the global iNaturalist community, so the camera will work better in places where there is already an active community of users''. Since the summer of 2017, iNaturalist began with its Artificial Intelligence network aimed at cataloging species through image recognition. Remember, it only identifies real species, not personal impressions: if you photograph that co-worker you consider an orangutan, the application will say that he is a human!
Download this Free 'Shazam for Nature' App and start identifying plants and animals in your photos