9 Juli, 2020
Surely at some point in your life you have heard of Ibiza or its surroundings and if you are the type of person who listens to good advice and takes vacations in incredible places, it is even more certain that you have been in it … Now , discos, night activities, food, sun and fun are the first adjectives that we use to describe it and although they are all right, we have a question for you: Are you really an expert of the most renowned thing of this island: its beaches? If your answer is no, keep reading because below we will summarize everything you need to know about the beaches and coves of Ibiza before your next visit.
It is then that, when you are there you will hear many people talk about coves and beaches, and although both words are similar, we do not want you to get confused, since they have different meanings and what you can find in them will make your experience be better or worse … it all depends on your preferences and goals. A cove could be defined as a stretch of bay (generally rounded) where the sea penetrates and it is in there where we find more relaxed, less crowded and / or lively environments, since its calm waters and small size make it not the dreamed destination of adventurous tourists who are only pleased with fun spaces with unstoppable personalities.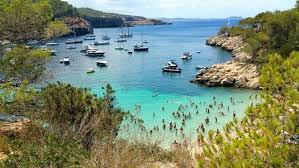 On the other hand we have the beaches, which are described as places originated from the accumulation of sediments not consolidated by the action of the waves. Sediments are usually what we call sand, but they can also be rocky and it is just this that makes it easier for us to differentiate them from coves, since tides, storms and erosion cycles can modify the appearance of the beach until it disappears, while the coves usually stay for much longer.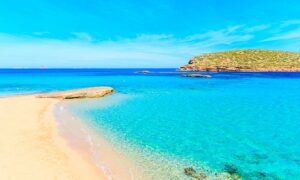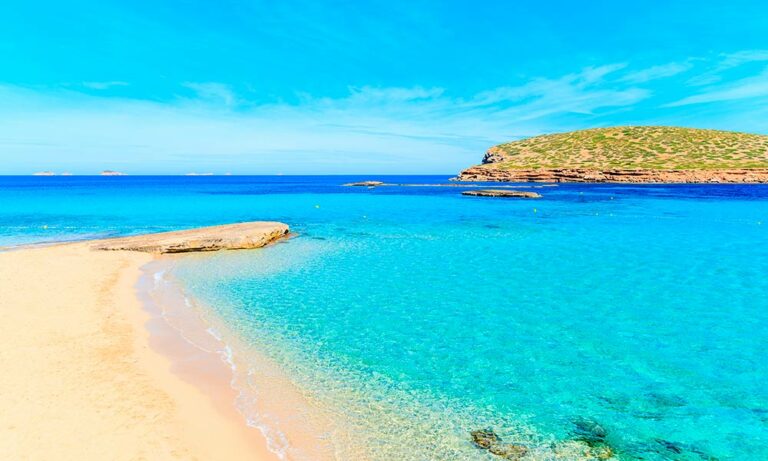 Now that we know the difference between these two, it is time to ask yourself what you are looking for when it comes to enjoying in the sea?
If when you answer you think of music, sun, sand, many people enjoying a lively atmosphere, the beaches are definitely your best choice and the best beaches of Ibiza are extremely well related to lively and summery spaces due to their length and unbeilable landscapes in and out of the water. Here we find the beach d'en Bossa, in Sant Josep, or the beach of Talamanca in Ibiza. Another clear example is found in Las Salinas, which is another of the most famous and fun beaches on the island. On this beach, days and nights follow one another in a continuous party. Port des Torrent is another beach and it has tiny dimensions, but on the other hand, this space shares the sea with well-known ambient music venues, making it an excellent option.
If yours are small places, calm as its waters, the coves will steal your heart. In Ibiza you can have approximately 50 coves but since we want to save you search time, we recommend you not to miss Cala Vadella, San Vicente, Cala Mastella and Cala Gracioneta. This is because although they are not the most ideal places to spread the towel and sunbathe due to the rocky edges, they are sometimes very open. Cala d'Hort is a great example of this, since it is difficult to see the sea entrance but the calm in the waves predomtes … Almost like a spa pool.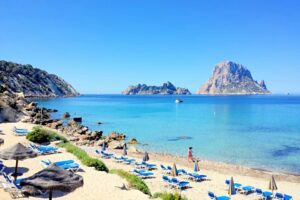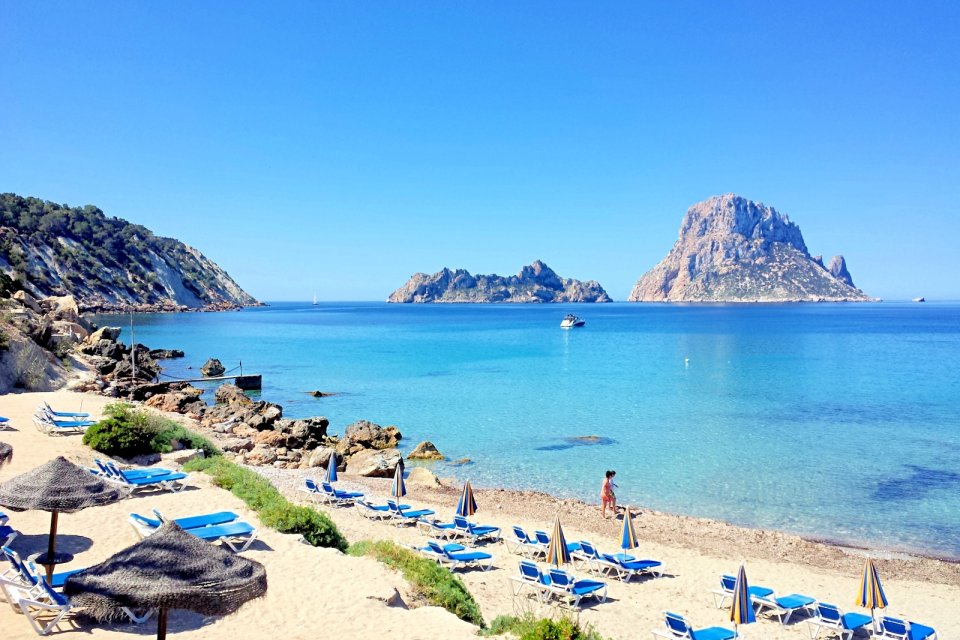 The coves in general are usually close to green and sparsely inhabited environments. In addition, something that will undoubtedly impact you is its fine pearly sands and waters of an intense turquoise color which are surrounded by rocky walls that protect visitors from the wind and waves.
If you can't decide between coves or beaches … Maybe there is no need to make a choice.
If even after learning about the benefits and opportunities of the beaches and coves of Ibiza you still cannot make a decision about which of the two best suits you, we recommend you not to do so and venture to enjoy both. There is no island that resembles Ibiza in the whole world, so whether in a peaceful and non crowded environment or in one where partying and fun abound, this island is undoubtedly a highly renowned paradise where year after years, local and international tourists return to it to discover another of its endless treasures.
Never forget that beautiful turquoise waters surrounded by dense pine forests or dreamy sands await you in a rural or urban environment where life moves at the speed you like. Ibiza is the perfect way to meet up with the magical Mediterranean.