11 September, 2019
We present you the best action-packed adventures at sea in Ibiza. Discover your wild side and while you see hidden gems, caves and coves and you get to try out lots of cool water toys in a super fun way.
Wakeboard – Water-ski​
Can't be on the island without trying wakeboarding or water-skiing trips taught from the very best. Head out to sea on a high-speed boat being pulled on a water-ski or wakeboard for a thrill of your lifetime. Add in the spectacularly beautiful beach scene as your background and you have the perfect trip adventure you bargained for.
Duration: 20 minutes
Schedules: every day at 10:00 (other times on request)
Price: 40 euros and includes life jacket, insurance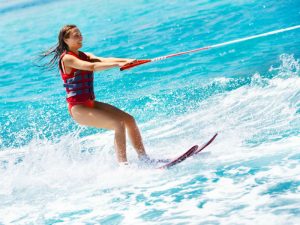 Flyboard
Fly like a superhero on a flyboard on an exhilarating 20-minute ride that will give you goose bumps and high rocket your adrenaline. The boards are connected by a water hose to the jet boat that will take you airborne in matter of seconds. Powerful jets of water will lift you high into the sky, so you'll actually be flying a few meters above sea level. The boards do not require previous experience, as they are quite easy to maneuver. Experienced instructors will give a full safety information session before you begin, so fear not.
Duration: 20 minutes
Activity time: every day at 11:00 or 16:00 (other times on request)
Price (20 min) 80 euros includes: life jacket, helmet, third party insurance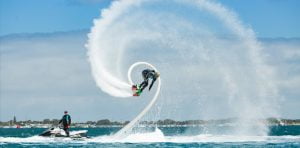 Snorkeling
If you are not yet ready to take the plunge and dive too deep yet, then snorkeling offers you a more relaxed and zen way to enjoy the fascinating and colorful underwater scenery of Ibiza. Various travel tour companies on the island offer a one to two hour excursion, supplying all necessary equipment. You will receive safety instructions and often some information on the local marine life, too.
Duration: 60-120 minutes
Activity time: every day at 11:00 or 16:00 (other times on request)
Price 30 euros includes: snorkel, mask, fins and flotation jackets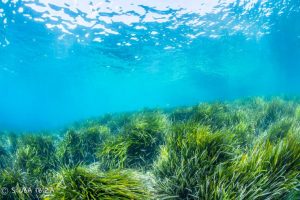 Seabob or Blade fish
The Seabob is the ultimate high-performance craft. Weighing 35 kg, this water craft possesses extremely good handling properties out or under the water and its driving performance is second to none. You will be able to enjoy marine life as never before.
The Bladefishis a seascooter that will help you discover the wonderful world that lies beneath the surface of the water effortlessly. This way you can enjoy double your snorkel experience while swimming like a fish on steroids.
Duration: 30-60 minutes
Activity time: every day at 11:00 or 16:00 (other times on request)
Price 110-360 euros includes: snorkel, mask, fins and flotation jackets