1 September, 2022
As it is already known by many Ibiza is a spectacular place to live and where to spend a good vacation. It is also a place full of leisure activities that you have to do for sure. Leisure activities are important because they give positive energy to the person, refresh the mind and help in the long run to maintain health and have peace of mind. Ibiza offers a wide range of possibilities, so we offer you a series of interesting activities to enjoy the Ibiza days and nights whether you live here or are on vacation.
– Do a escape room
The Escape room is an activity that is booming and in Ibiza they know it very well. These games consist of trying to escape from a room in which you have entered with your group of friends and do it in less than a defined time, usually one hour. We recommend Scapart Ibiza, a company that has indoor and outdoor escapes. This last option is very interesting since they will take you through some of the most interesting corners of the city while you live an exciting immersive adventure against the clock of 120 minutes.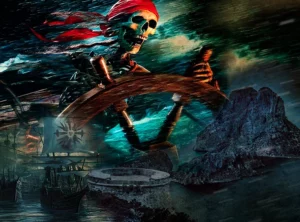 – A casino night
The casino of Ibiza presents a unique nightlife proposal on the island, located in the middle of the golden mile, and integrated in Ibiza Gran Hotel, which combines gambling, luxury, art and spontaneity. Open all year round, it has a games room, poker room, slot machines, private room and even the possibility of requesting an exclusive table. A visit can be made always playing with caution and without spending all our savings.
– Watching a movie in the moonlight
If cinema is your thing, you have to live the incredible experience of Cinema Paradiso. This walking cinema offers stunning locations for open-air screenings of recent blockbusters and cult classics, for example, on top of the Baluarte de Sant Pere on the walls of the castle of Dalt Vila in Ibiza town or in venues by the sea. You can also make a private reservation for you and your friends and choose the movie you like the most.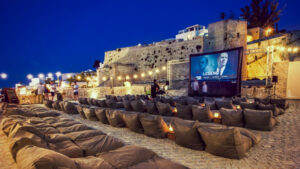 – Visiting the only inflatable ballpark in Spain
The only inflatable ballpark in Spain is located in Ibiza so do not waste your trip and pay a visit to Air Zone Ibiza. This park combines the extreme sensations of the big balls going down the hill; with the fun BUMPER to have a laugh with friends; or the ANFIBIOS suitable for all ages and experience the feeling of walking on water. Four types of different and fun balls, to roll and have fun like never before.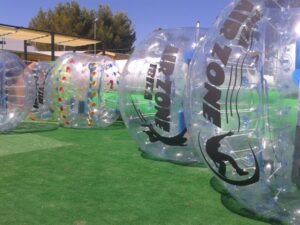 – Take a free tour of Ibiza town
The free tours are the best way to get in touch with the place, as they will take you on a walk through the most important places and monuments of the city. In addition, by doing this tour with a local guide, you will discover a lot of details and curiosities that, if you went on your own, it would be impossible to know. This guided tour is a real journey back in time through the old town of Ibiza town, declared a World Heritage Site by UNESCO for its ancient history and excellent architectural preservation. A must for all those who want to learn more about the past and the secrets of the island, from the incredible epic of the construction of the great Renaissance wall of Dalt Vila to the adventures of the Phoenicians in the Mediterranean Sea, through the exploits of the corsairs of Ibiza.
– Walk through the hippie market of Las Dalias
The Las Dalias flea market is one of the must-see places to do your shopping in Ibiza. Las Dalias is one of the markets of Ibiza that has managed to preserve its essence over time, and the hippie atmosphere is palpable despite the passage of time. One of the favorites among tourists and residents of the island, this market is a colorful event with possibilities for shopping, strolling among the people, eating healthy and much more. You can enjoy it every Saturday of the year (except in January when it is closed), from April to October from 10:00 am to 8:00 pm, from November to March from 10:00 am to 5:00 pm.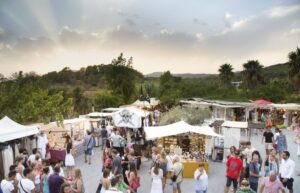 – Have a good massage
After days of touring the island and walking non-stop, what better than to treat yourself to a good massage. To have a massage and to rest can be one of the best experiences that you live in Ibiza, since the vacations also are to give yourself luxuries and cares. You can choose the right massage for all kinds of aches and pains, to detoxify the body or one simply to refresh and revitalize.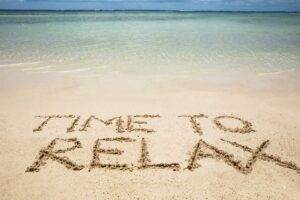 – Diving and water activities
For those who love to be active while on vacation, these luxury activities offer an excellent opportunity to have a great time playing sports and discovering the coast of Santa Eulalia. All activities include instructions from a very professional and friendly team and have various duration options. You can rent a water bike, surf with a flying surfboard or simply take a boat ride on the sea.