14 Mai, 2020
The islanders can hold meetings of up to a maximum of ten people at home and outdoors, keeping two meters between each other, and the hygiene measures established during the confinement are still to be maintained.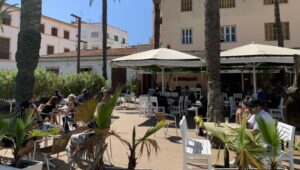 News of the restaurants and hotels opening up can be found in the Island newspapers, like this one:  "Hostal Talamanca in Ibiza was the first to resume it's activity, Last week they prepared the premises for "this new reality" and today they have begun receiving customers at tables, distributed following the safety distance. Meanwhile, at El Flotante employees were finishing this morning the reconditioning of their premises to be open tomorrow."
Also, some initiatives that started during the Covid-19 confinement, as The Eivissa Oberta initiative launched by the Vila City Council has been a success.  This initiative allows several streets in the city to be only for pedestrians and bicycles on weekends.  So, they have decided to open seven more streets this weekend. There will be a total of 25 streets open every Saturday and Sunday while the coronavirus state of alarm continues in Spain.

The new streets added to Eivissa Oberta will be in the neighborhoods de Sa Capelleta, Ca n'Escandell and Platja den Bossa and are: la calle del Canonge Joan Planells, la calle de Bes, la calle de sa Capelleta, la calle de Tanit, la calle de Fornàs – from la calle de Labritja to la calle des Canar –, la calle de Sant Miquel, la calle de Blas Infante and la calle de Pablo Picasso to la calle de Federico Garcia Lorca.
The president of the Consell d'Eivissa, Vicent Marí, said he was delighted to continue moving forward. "It's a great little step forward". The Ibizan president assured: "Monday the countdown begins to return to a normal way to live."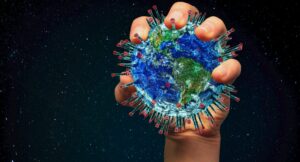 As for the terraces of restaurants and establishments in the hospitality sector, they can open to attend a maximum capacity of 50 percent, always maintaining a minimum safety distance and no more than ten people are allowed to be together.
Some problems have occurred, as teenagers are crazy to meet their friends, and they are forgetting the security measures so there are constant police patrols watching over the citizens.  The State Security Forces in coordination with the local police of the archipelago, yesterday raised 191 administrative acts for disobedience in the Balearic Islands for breach of the restrictions agreed in the Royal Decree 463/2020, declaring the state of alarm.
Of the total number of complaints filed, 32 took place in Palma, 32 in Ibiza, 4 in Ciutadella and 3 in Maó. These figures, which correspond to the second day that Mallorca, Ibiza and Menorca entered phase 1, represent a marked decrease with respect to the sanction proposals recorded in previous days.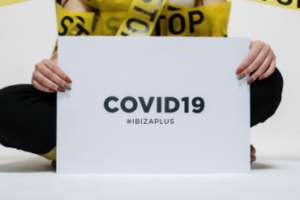 Also, the opening of hotels and tourist accommodation is allowed, excluding common areas; the places of worship are limited to 30%, and masses must be short, with a face mask and no personal contact, holy water, brochures or choir; the resuming of the agro-food and fishing activity is allowed; and also tourism in nature with groups of up to ten people but the activities should be preferably with an appointment.
Also, recreational boats are allowed, even if the boat is in a port of a municipality that is not where your residence is. Boats used for recreational or sports purposes by their owners, or authorized people may navigate between ports or points on the coast of the same municipality and nearby uninhabited islands
Formentera is preparing to enter Phase 2 on May 18, after two weeks in phase 1 without a single case of coronavirus registered.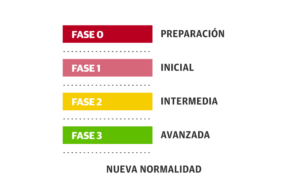 The president of the Consell de Formentera, Alejandra Ferrer, has reported on several occasions this week, that the documents and the reasons "for which we believe we are prepared" have been sent to the Balearic Government to move on to the next phase.
And here  is some news from Europe on future permission to travel between countries.  "People want to travel. Europe must now gradually open up," TUI the world's biggest tour
 operator,CEO Fritz Joussen said in a statement. "Summer holidays are possible responsibly and with clear rules. We will reinvent the holiday in 2020," he added.
"Summer holidays in Europe can now gradually be made possible again — responsibly and with clear rules," said Joussen. "The season starts later, but could last longer," he added.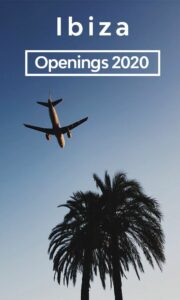 Some countries, such as Greece, are already naming specific dates. Others, such as Austria and Germany, are already 
lifting internal borders. German Chancellor Angela Merkel said Wednesday that many internal EU border restrictions would be lifted by June 15.
There is even talk of permitting special "green corridors" or "travel bubbles" that would allow certain countries with low or sharply declining infection rates to open up to a select few destinations until borders are fully reopened.
So, we expect to gradually be returning to a comfortable situation on the islands this summer.  It definitely will be a very special time for a different kind of summer vacation.