16 Juin, 2020
Ibiza is definitely a family friendly destination. It has tons of activities and places to discover… it is a great place to spend your family vacation!
Here is a list of some very interesting activities for children.
L'Atelier Número 74
This is a great way to enjoy your time together. L'Atelier Numero 74 offers a combination of activities: artisan shop, crafts, workshops, food… An experience based on communication, sharing and many creative activities.
L'Atelier Número 74 in Santa Gertrudis offers a way of life: here you can dine after a craft workshop, relax and meet people. It is a space for people to feel you are at home. There are different workshops (ceramics, painting, beaded jewelry) and activities daily. And there are always new things to create and enjoy.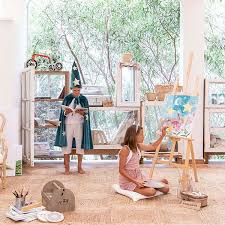 Ibiza Kids Company
https://www.ibizakidscompany.com/
Ibiza Kids Company hosts educational and fun Kids Corners at various established venues in Ibiza all year round: the Beachouse in Playa d'en Bossa, at IT in Marina Botafoch, Mikasa at Talamanca Beach, etc.
​Their goal is to create a great experience for all children to remember. Having fun with creative Arts and Crafts, Montessori sensory toys and Reggio, Face Painting, Tattoos and Gems, Bracelet Making, Dressing up and much more. The team of expertized professionals is also trained in first aid for children. Ibiza Kids Company also offers nannie services and organizes events.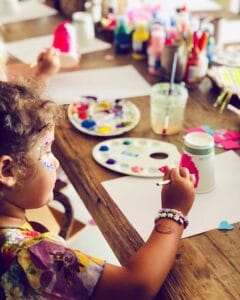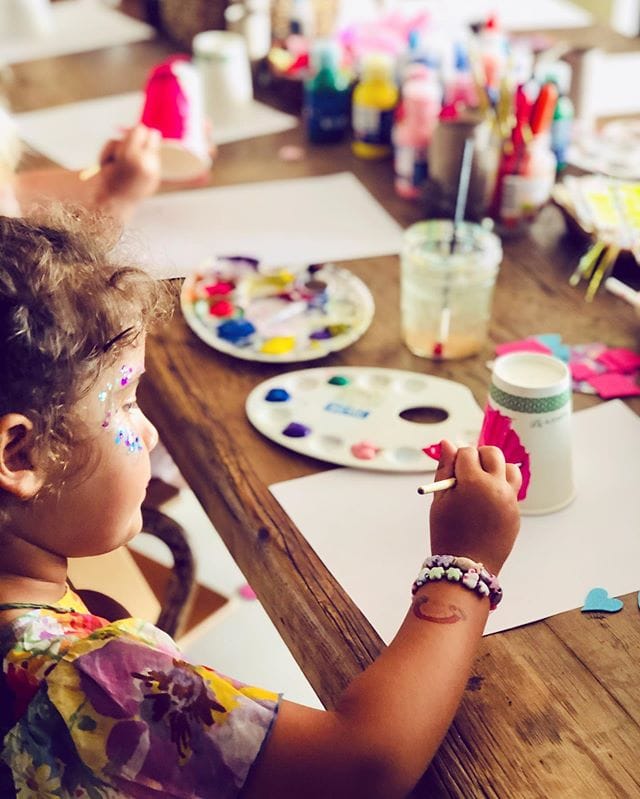 Can Musón: Ecological Farm and Kids school
https://www.ibizacanmuson.com/
This a beautiful farm near Santa Eulalia, where you can discover the ecological crops cultivated there, discover and feed the native breed farm animals and spend some fun time and play, take it easy or taste some of the delicious products made at the farm: a juice or herbal drink, Ibizan coca, potato omelette, sobrasada, butifarra, fresh cheese and peasant bread. The kid's school S'Al·lot Verd seeks to raise awareness and show children the essence of a traditional and rural life. Here they learn how vegetables and fruits grow and the pleasure of eating healthy foods. How to live a traditional rural lifestyle in a direct, real, and participatory experience. Children will immerse themselves in a world full of plants, vegetables, and animals, experiencing an endless world of sensations with many different smells, flavors, surfaces and colors that will travel through their bodies and minds.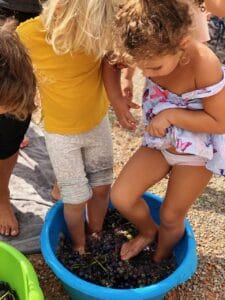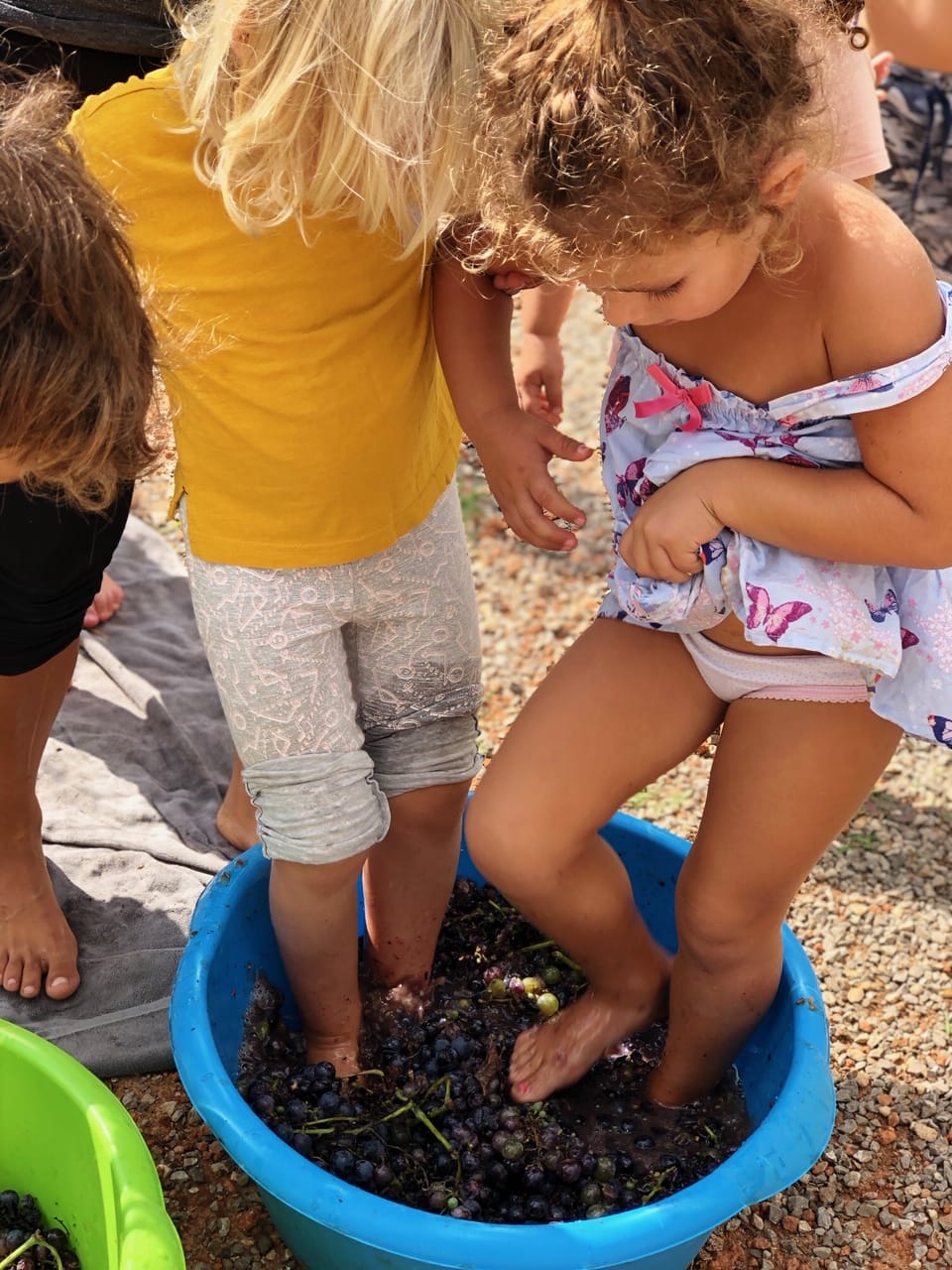 Horse Country Club Ibiza
https://instagram.com/horse.country.club.ibiza
Horse Country Club Ibiza treks in the centre of the Island. This can be a magical horseback ride through the beautiful countryside of Ibiza. It is for experienced riders as well as first timers who have always wanted to ride a horse. Local guides will take you through peaceful hills on horses while watching over you. There are beautiful hidden corners that you can discover while riding a horse. This experience is a great way to escape from the hustle and bustle of the cities. Four different horse rides are offered. People who want to discover or improve their riding, or maybe those that are not quite as confident as they've not ridden for a while, can do the Beginners Horse Riding.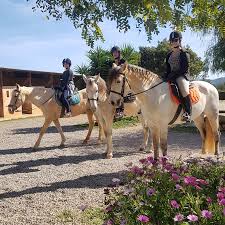 ACROBOSC IBIZA ADVENTURE PARK
Between Santa Eulalia and Es Caná, Acrobosc Ibiza is a fantastic outdoor adventure park with activities both for young and not so young people. Set in an area of pine trees just 100 metres from Cala Pada beach, there are 3 circuits you can follow, according to your height and age, having fun while challenging your balance and skills. Thirty-nine platforms between 2-6 metres high, 49 obstacles and 20 zip lines from 4-65 metres in length and trampolines will give you up to 2.5 hours of hours of fun and adrenaline.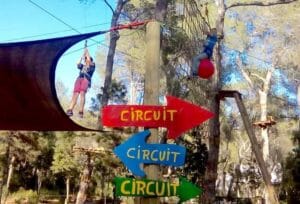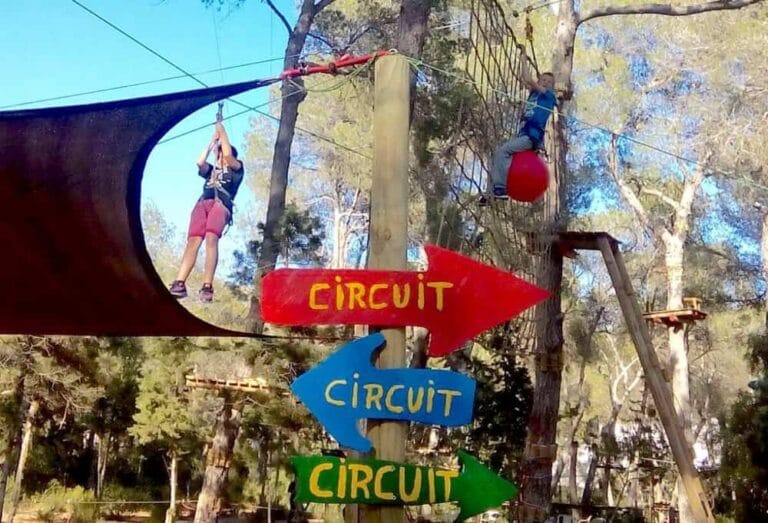 CHILLI PEPPER CHARTERS
https://www.chillipeppercharters.com/
Chilli Pepper Charters offer a relaxing afternoon and evening sunset boat trips around the coastline of San Antonio, Ibiza. Visit some of the best beaches and swimming areas of the Island. Chill out and relax on their traditional Ibicencan boat.  There are different activities such as sight-seeing, dolphin watching, swimming, snorkelling, cliff jumping and sunbathing while listening to some great music.
This is a local family business that runs boat trips and boat charters for over twenty years now on the San Antonio waterfront of the beautiful island of Ibiza.
Summer time, great weather, fantastic food and tons of activities are inviting you & your family to the beautiful island of Ibiza this Summer!