19 Décembre, 2022
Few people know that Ibiza besides being an island that stands out for its party, for the luxury and for its beaches, is a great place to go to rest and escape the hustle of the city even in the middle of winter.
Ibiza, famous for its warm beaches with crystal clear water, is part of the Balearic Islands. It is an island that makes you fall in love. Because it has everything: from beautiful villages to an incomparable sea, apart from a lot of nature, a paradise. Although normally people go there in summer. The best thing is that it has a great offer of touristic activities to do all year. Thanks to this, it is the perfect place to go if you want to entertain and relax yourself during the winter. If you are planning an upcoming visit, you can not miss any of these plans, either alone or accompanied.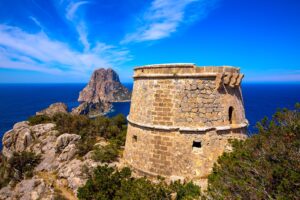 Old City
For people who like walking, the first thing is to walk around the capital to admire the Old City with its walled enclosure. The architecture of this area is due to the Romans. They were who made it possible for Ibiza to be named a World Heritage Site by Unesco as it is the best preserved wall in the Mediterranean. During this walk, you can find exhibitions, concerts and any other cultural activity that changes throughout the year. Following these streets you reach the drawbridge that takes you to the shops and restaurants located in the port.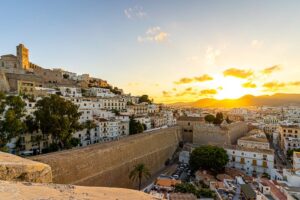 Lovers of walks can also enjoy walking through the sand of the beaches during the sunset to end the day with a nice view of it over the crystal clear water. After that they can have dinner at a beach bar, as a few of them remain open during winter season, or enjoy a picnic in a cove.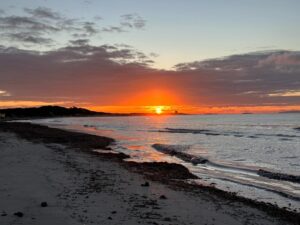 A great option to do in family is to see the flowering of almond trees, which occurs between mid-January and mid-February. The best place to see how Ibiza gets a pretty white color are the fields of Santa Agnès.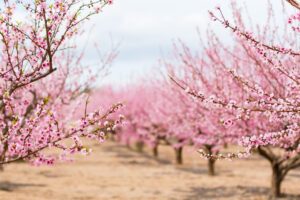 The most sporty people can travel a large part by bike, since there are more than 20 routes distributed around the island. Depending on your level you can choose between a road route or mountain biking. One of the most impressive ones is going up to the highest point of the island, Sa Talaia. 
Even if it is winter, if instead of walking or going on wheels around Ibiza you prefer to go by the sea, taking a kayak is the best option. They can be rented at different points of the island to make your own routes, although there are also guided routes.
Whatever the season, you can practice different water sports, such as surfing, windsurfing, water skiing and sailing, among others. Having no idea on how to do any of them is not a problem since there are a lot of courses in which you can learn how to do it. If on the other hand you are already an expert in them, just like it occurs with the kayaks, you can rent everything you need to practice those activities.
For the bravest people there is always the option of instead of seeing the island from above dive into the sea and discover all the unknown places of Ibiza. Divers can find a lot of different things, from a variety of marine species to anchors on the islet of Tagomago.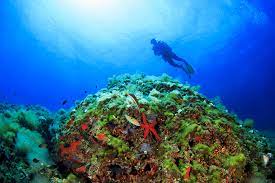 Ibiza not just summer vacations
Talking about tourists who prefer to spend some time shopping, you can not leave Ibiza without doing a tour of its flea markets. In them you can find a variety of handicrafts and even trendy clothes. The typical white dresses that are characteristic of Ibiza fashion. A great example of these flea markets is the Hippy one of Las Dalias. It can be visited every Saturday in the area of Sant Carles.
For those who decide to travel to Ibiza to relax, here they have the possibility of going to a spa, workshops or meditation, yoga or pilates classes, among others. For both plans there is a huge variety of options. This island has all kinds of spas that you can imagine. Talking about the yoga classes, there are different retreats on the beach or on the mountains.
Undoubtedly, Ibiza is not just a place to go on summer vacations. What's more, if you want to rest and not be surrounded all the time by lots of tourists, the best time to visit the island is during the winter.