2 Luglio, 2020
There are many characteristics or positive references in terms of beauty, fun and relaxation that come to mind when we think about Ibiza island or its territory and the reality is that its beach landscapes, gastronomy and activities are large and recognized icons of tourism in the international community. However, there are more and more favorable comments we receive about two aspects that, although they do not go unnoticed when visiting this island, are not usually the first thing we consider when we are making the decision of what would be the next destination that we will visit on our vacations: fauna and flora.
If you are looking to be dazzled by a spectacular mediterranean-type of vegetation and also consider yourself a lover of fauna and inland waters, Ibiza is the perfect place for you and this article will help you confirm it.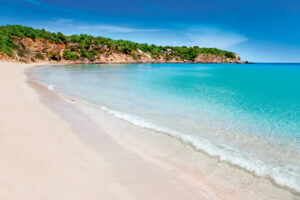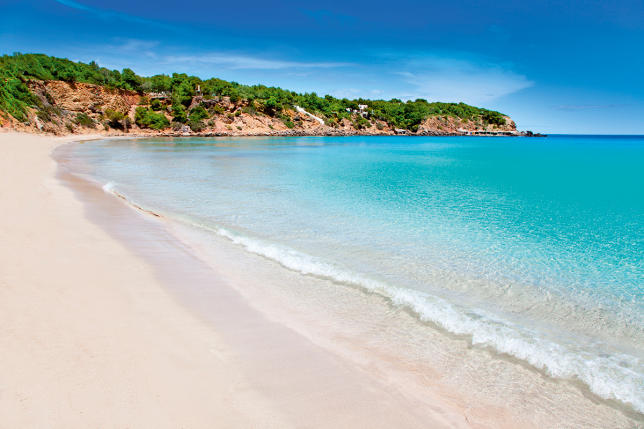 Let's talk about the wildlife or fauna
It is no secret to anyone that for a few years and due to all the changes (natural or no) that have occurred in this area due to its tourist exploitation, the different animal species that reside in the island have varied in type and number, reason why the fauna that was described 15 or 20 years ago is not the same as what we can appreciate today. It is then that, currently, scientists and educators on the subject, indicate that their fauna can be divided in 4 main groups:
The first of these is determined by marine fauna and is often recognized for the number of Pitiüses it contemplates. The environments with the greatest diversity are the coastlines due to the rocky bottoms and those inhabited by the Posidonia Oceánica barriers. However, there are also large communities of seabirds, turtles and cetaceans that are included in this group.
Next we find the set of animals that come from continental waters, represented by invertebrates, crustaceans and in the inland waters by amphibians and marsh birds. The most characteristic animal of this group is the American red crab ('Procambarus clarkii'), a truly precious illustrious and the perfect companion for a summer photo.
We also have terrestrial fauna, which even when it is true that it is not as varied or wide due to the geophysical condition of the island, it is precisely in this group where we find a fairly iconic character from Ibiza: lizards or invertebrates, especially Podarcis pityusensis, which is a specie of scaly reptile in the Lacertidae family. Others that are also abundant are the sargantana and the dragon or also called gecko but it is also possible that we find green toads, frogs, bees and snails in our daily adventure.
Finally, the area fauna is the one that leads them all in terms of quantity, since here is where we find "local" species and visitors or migrants who, like us, go to this paradise only in certain seasons. Among those that live there permanently we have the owl, the
xoriguer, the gull, the partridge, the goldfinch, the starling or the hoopoe puput and the migratory birds are flamingos, herons or ducks, among others.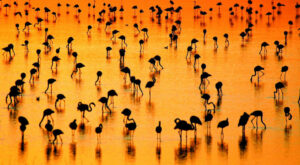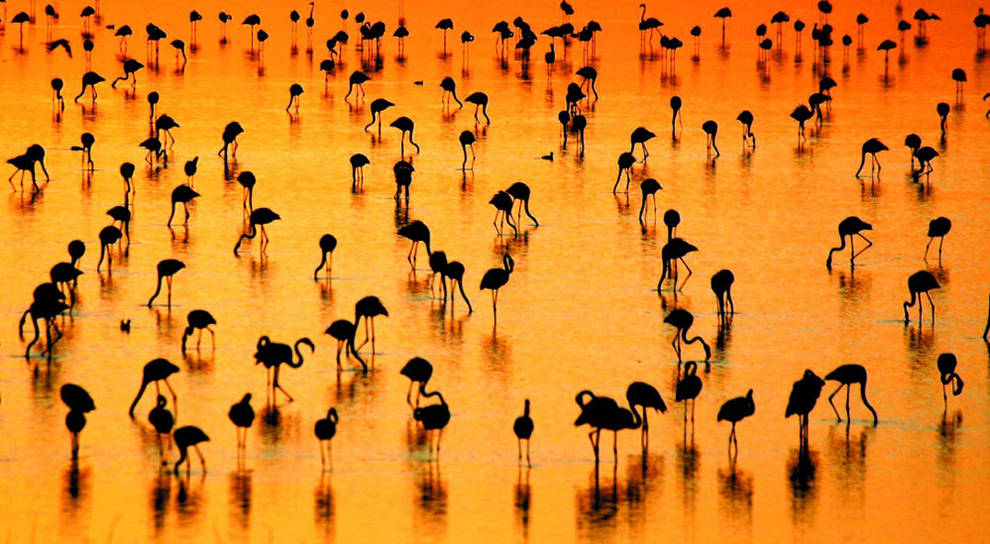 Now, what is the attractive element of Ibiza in terms of plants and flora?
In our opinion, there are two main aspects that will help you better understand everything that this topic includes. On the one hand, we have all those that come from the mediterranean range, where we can count approximately 2,250 different species and that include plants that do not depend on the season but on the contrary, maintain their appearance due to the capacity of water accumulation to survive that they own. In this group we can highlight some such as Salicornia, which is a halophilic plant (which tolerates salt) and it is possible to observe it in many sectors of the island, especially those close to natural lagoons.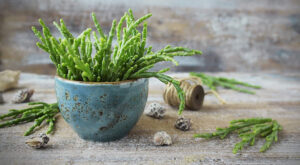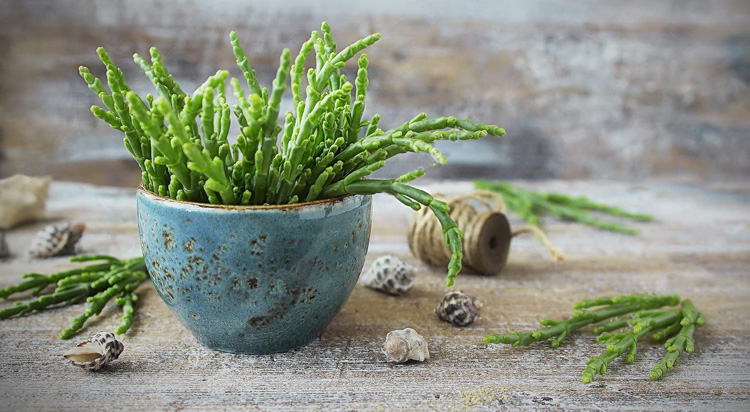 On the other hand, we have the flora related to forests and pines, that can be found all over this island of dreamy called Ibiza. Among the most outstanding representatives of this category we have pines, holm oaks and junipers (in the mountainous hills) but in the rest of the island we can find plants characterized by a scrub formed by mastic, rosemary, reed and oleanders … We are sure that you have heard something about the almond trees in bloom in Ibiza, but if not, we invite you to investigate in this regard, since it is a high-level spectacle that you will surely enjoy.
For all this and much more it is that it is well that you visit this destination not only to relax on the beaches or to live an adventure, but to know invaluable placeas like Ses Salines Natural Park, the nature reserves of Es Vedrà, Es Vedranell or the islets of Poniente. We recommend that you sharpen your sight and look around you because all the wonders you will see after reading this article, you will never forget.