3 Aprile, 2020
We still have to stay at least a couple more weeks at home, so we might as well enjoy our free time doing some great activities and having fun.
It is Springtime and it's that magical time of the year in Ibiza when our energy starts to grow strong.
You are a lucky person if you have a private garden or if you can go for a stroll on the beach.  This time of the year beautiful birds start singing early in the morning and the flowers and trees are beginning to bloom. Sunsets are always beautiful in Ibiza. On the first days of April, the planet Venus will be shining her way through the Pleiades during the early hours of evening. We will always have the sky to look at to feel free for a while.
Anyway getting back to our subject today: let's make the most of our time staying at home, and doing something different.
For those who are Long Life Learners there are all kinds of Free On-line courses at Universities:
https://online-learning.harvard.edu/catalog/free
I already started with "The science of well-being" Yale University at https://www.coursera.org/learn/the-science-of-well-being
My yoga teachers are doing on-line classes with Zoom, so you might know or have some fitness groups to hang out with.
Or if you want to start losing that extra weight you put on this winter there are all kinds of on-line gym classes:
On Youtube
They have all kinds of classes: Aerobics, bodyweight bootcamp workout, Family workouts, Zumba, etc.
30 days of Yoga with Adriene is a good place to start learning this practice.
Learn Tai Chi Online with Jet Li's Online Academy
Qigong for Vitality.com with Jeffrey Chand.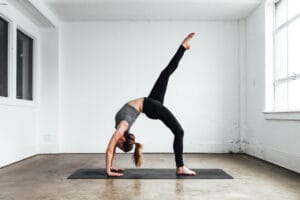 If you are a gourmet and you love to enjoy your meals you'll find on Youtube:
Home Cooking Adventure with tons of recipes.
How to cook Great..
Vegetarian recipes / Jaimie Oliver's Food Tube
I'm doing repairs in the house now. Maybe you'd like to learn some new DIY tricks to improve your home:
5-minute Crafts on Youtube
Art and Craft ideas on Facebook
DIY & Crafts group on Facebook
Crafts on Pinterest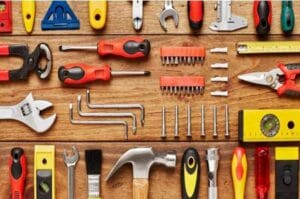 If you are an Art lover – you'll find on Artandculture.google.com many Museums and art expositions all over the world.
Cirque du Soleil has opened a website https://www.cirquedusoleil.com/cirqueconnect
and is offering shows and many other amenities.
The world of MOOCs (short for "massive open online courses") is a booming one, featuring more than 10,000 online courses listed by 800 different universities. Many are free, and even more are self-paced—allowing you to take classes at your own convenience—meaning it's never been easier to go back to school. And there are plenty of enticing offerings when it comes to the visual arts.
Here's a website you can start browsing in https://www.artsy.net/article/artsy-editorial-10-university-art-classes-free-online
I believe that we are beginning a new era and we are having little glimpses of what might be in store for us. Some are frightening, as One World Order, or Artificial Intelligence or whatever could bring us all under control and others are more beautiful.
What I believe is that we are going to have a second chance. We can learn to slow down. And appreciate our senses and we can cultivate ourselves to appreciate even more our world. Being responsible for our bodies, will lead us to being responsible for our environment and for our wellbeing and that of others.
A much more vibrant world is being born. With many new and enticing technologies but with the balance of a complete education on emotions, on healthy habits, and a holistic way of life. We will incorporate in our lives enough time to balance our needs, so we don't end up with a burn out, as so many of us have nowadays. The internet will be our way to connect with each other, all over the globe and we can learn and respect our different cultural views. We are truly blessed.
I wish to send my heart's wishes to all the families who are suffering the Corona Virus today, that they find peace and comfort in these challenging times and may we soon overcome these tragic moments.
With faith and tenacity we shall overcome.