22 Aprile, 2020
Due to Covid-19 the vacation period this year will almost certainly begin in July.  There are discussions going on whether to permit international travelling, but the feeling is that until November, the airports will be closed for these flights.
As for the hotels in Spain, some establishments were scheduled to reopen in early June, but due to the fear that the virus could again infect customers and the staff, the hotels will postpone, almost for sure, their reopening until the month of November.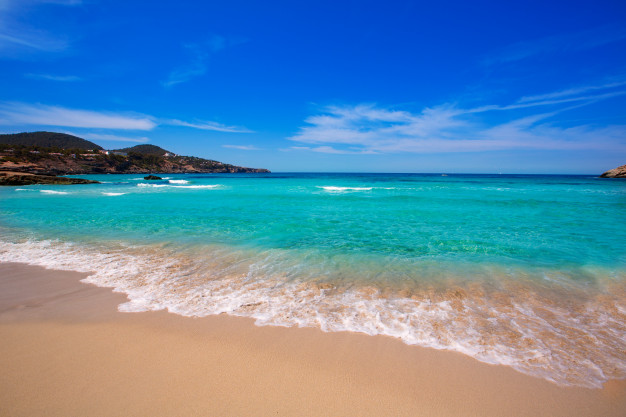 Ibiza 1970s is today's 2020
So, Ibiza will be at it's best.  No crowds and a flashback feeling of being in the 1970s: less people and the magic vibrating through the air, inviting you to feel groovy (meaning: fashionable and exciting)!
This summer will be a very special one.  Many dolphins have returned to the coastline and are filmed by people navigating the waters (there are some exceptions that are allowed to do that now) or taking a walk by the shore.  Sailing through these crystal blue waters, enjoying the blissful breezes and the spectacular coastline is a dream come true for those who are adventurous and passionate. The beautiful beaches will be a paradise for every person who has the chance to be in Ibiza this summer.
https://www.diariodeibiza.es/multimedia/videos/local/2020-04-17-200854-delfines-costa-sant-josep.html 
If you are thinking on coming you should begin looking for a place to rent as soon as possible, because it is possible that there will be no hotels available.
Which area to choose?
On our website you will find many beautiful locations that will fit your needs.  Don't wait until the last moment.
For example, look at this exclusive residence close to Santa Eulalia, at Cap Martinet.  It is a magnificent villa in Ibiza. It's safe and secure, its location offers a private access to the beach and is located close to the city of Ibiza. Imagine lush green nature, shimmering azure pools and glimpses of the twinkling Mediterranean ocean throughout the awesome terrace, every sunny day of your vacation!

Another amazing area is S'Estanyol, where you will find a quiet, wind protected beach with clear, calm waters surrounded by a rugged natural coastline. It is extremely safe for children and at the same time it is a perfect diving area for the adventurous snorkelers who will love to explore the underwater secret caves waiting to be discovered.
Come and enjoy a wonderful time in Ibiza with your family and friends.  Ibiza is not a big island and it's an easy drive in all four directions, where you will discover many wonderful places.
For example, there's the Salinas Natural Park: This scenic area on the south east coast of Ibiza is a protected natural park and is brimming with native, raw beauty. It's a remarkable area with a complex eco system, and it has been declared a World Heritage site by the UNESCO.
You will feel extasy looking at the stunning views and the abundance of wilderness all around!
On the Neighborhoods page of our website you will find many descriptions of places to visit while you are in Ibiza.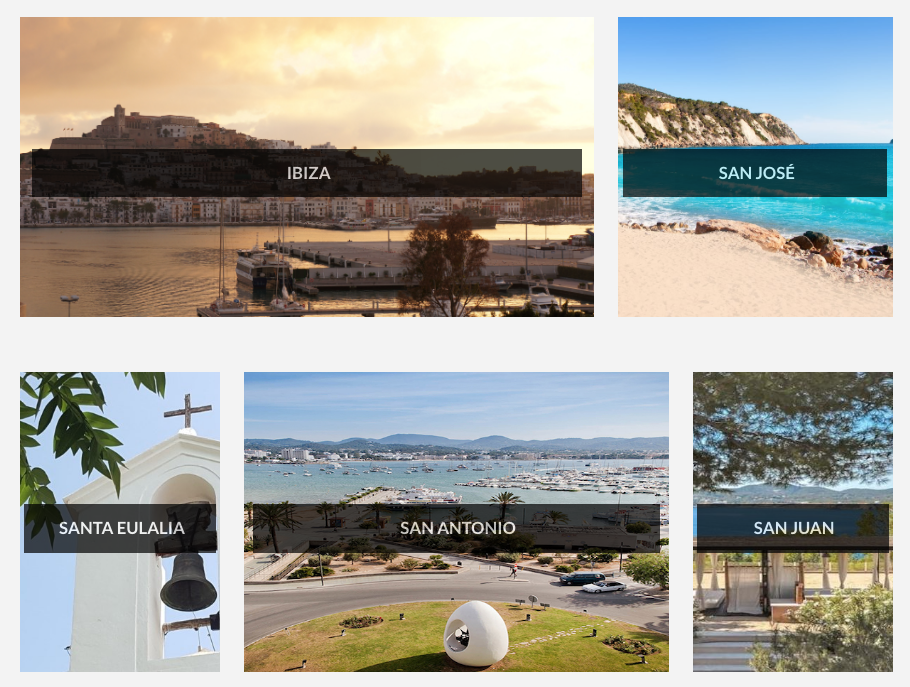 Hippy Market and San Carlos
On the Northeastern coast is a charming village with a huge heart, San Carlos. It is home to Las Dalias: a charismatic market with a mix of hippy traditions and also quaint Spanish island people who live in harmony. The original hippy market is loaded with colorful attires and jewelry as well as delicious tempting food. This venue also turns into a dance gathering while special events are organized to suit everybody every day of the week.
This peaceful hamlet is nestled on the hills in northern Ibiza. San Carlos is an excellent base from which you can go and explore some of the beautiful bays dotting the nearby coastline. The village still has lots of entertainment during the winter months, like Bar Anita which is open all year round, just to mention one!
In Ibiza you can find that dream home you're looking for a delightful vacation. Don't delay your search to find an apartment for this special summer.  Ibiza is a unique place to spend your summer vacation, even more this year, since there will be less tourists. It will be a dream come true.