4 Februar, 2019
Ibiza Beach Boutiques
Ibiza is well known across the world as a unique and individual destination, and the fashion choices here mirror this image. A trip to the beach doesn't just mean sun and sangria anymore, it also means shopping! Over the last few years, it seems to have become apparent that an Ibiza beach club is just not complete without its own personal boutique.  The island has some unique spots for lunch that will also satisfy your Ibiza style cravings and we've hand-picked some especially for you to enjoy whilst you are here.
Santos Ibiza
Cool vibes and laidback style suits ibiza's Playa d'en Bossa beach and this turquoise and white beach club matches the mood perfectly! The funky boutique at Santos focuses on beachwear and bikinis from Uhlala Beachwear  and a brand new Ibiza collaboration this year with Island Collection. These ready to wear 100% silk kimonos are available in a long or short style and are exactly the kind of easy pieces you need while dancing all day and night on the gorgeous sands in this Ibiza party hot-spot.
Tropicana Beach Club  
Compliment your stylish flair as you spend the day on the southern bay of Cala Jondal. You are simply spoilt for choice with the selection of both relaxed and chic items at Tropicana's sizable store. Choose from stunning boho dresses to flatter your figure as well as exclusive, handmade jewelry and accessories from Tarak Ibiza. You can pick up everything you need for the day here, with beach throws, hats and branded bags.
Jockey Club  
It would be simply impossible to enter the restaurant at the Jockey Club on Salinas beach without skimming through the shelves of this gorgeous boutique. Salinas features parades from the stunning dancers of Ibiza nightclubs every day, and the tribal styles and worldly pieces found here can really inspire both the girls and guys to pick up something new and daring. Cosmopolitan Ibiza is reflected in the vibrant collections from all over the globe, and you can even pick up a mixed CD of Balearic beats to really remember your amazing day there.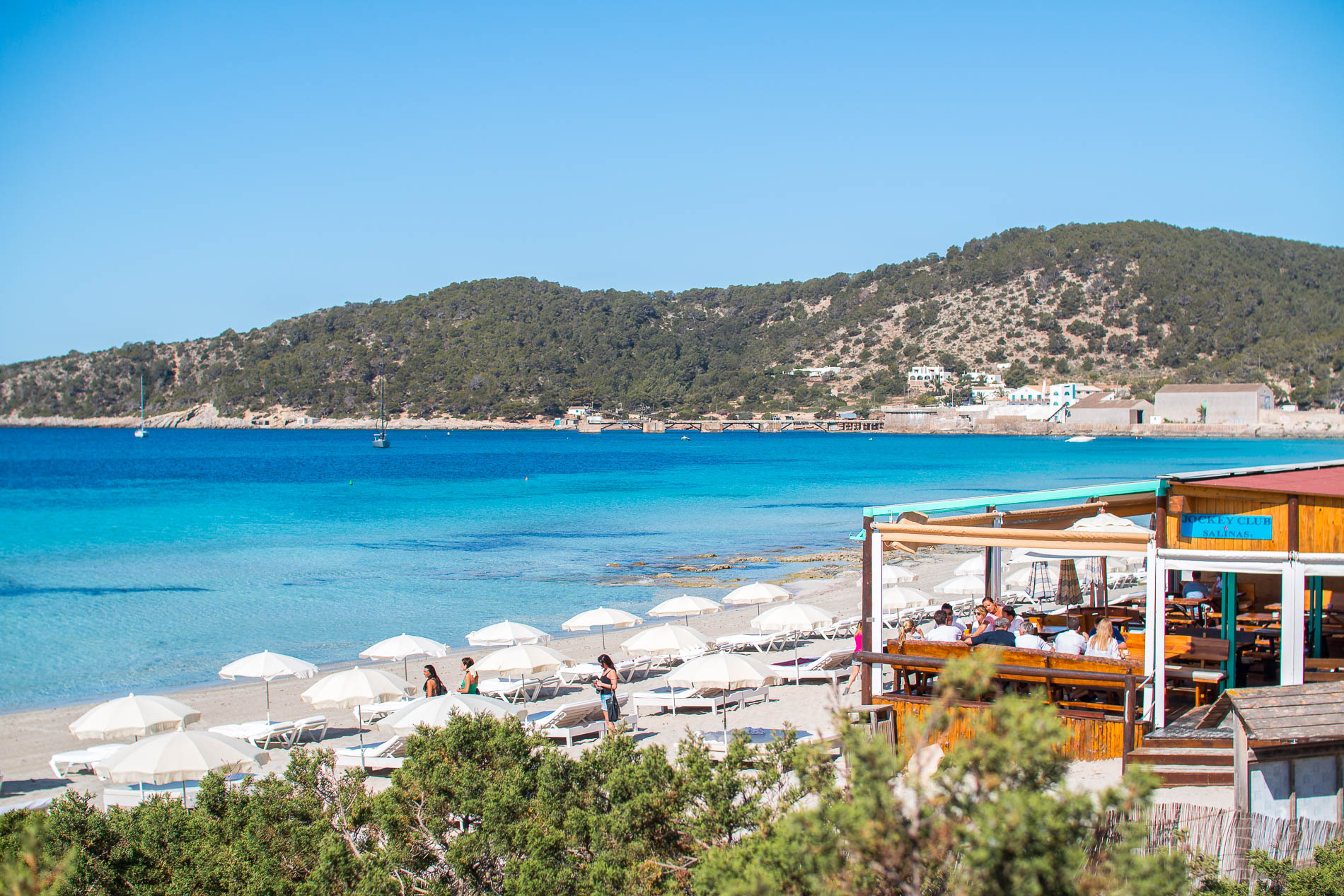 Nassau Beach Club  
A unique treasure chest of goodies that you might want to treat yourself to is waiting to be discovered at Nassau Beach Club. Sheer beach dresses and delicate embellishments are key to Nassau's new Ibiza summer collection. The Boutique caters for all of the family with the cutest kid's t-shirts and hats, stylish men's selection, lifestyle pieces, flip flops and unisex hoodies.