25 Février, 2020
We have created this post to spread the traditions of cooking in Ibiza! There are many traditional deserts and dishes that are fantastic, and also a great gift to bring if you are coming from Ibiza. If you are a foody person this post is or you!
Ibiza has one unique and characteristic cake:  «Los ciriacs». This cakeis one of the most popular desserts in the island, the cake of San Ciriaco.The cake is made only in Ca'n Vadell and only for August 8, festival of Sant Ciriac.
It was Joan Clapés Clapés who invented the cake of San Ciriaco, it is not known exactly the year but it is believed that it was between 1960 and 1962.
According to Pilar Marí, was a friend of her husband who proposed to invent a cake for the day of the employer inEivissa and sell it on that date. And so, he did. He spoke with his brother-in-law, Juan Clapés, who was the baker at the time, and they were doing tests until they finally got it. The result really pleased the customers.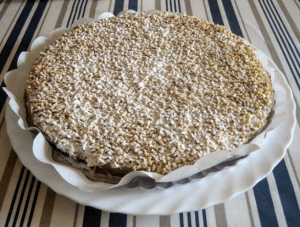 The recipe is still a secret kept locked up but at Ca'n Vadell Pastry they are still preparing it since then, and havea very loyal clientele.They are made upon request, and there are those who ask for it up to ten days in advance.
 The second tradition we want to show you in this post is the macaroni of San Juan: a typical dessert of Ibiza. This dessert is consumed in the time of San Juan (June 24) but sadly, over the years, its elaboration as a tradition is be lost.
Its consumption in these times has a reason and is because in the past; with the entry of the summer season and the increase in temperature, the pasta could no longer be preserved for longer and stopped consuming it. So they used the 'leftovers' as the main ingredient of this dessert.
In every recipe there are variants in its ingredients and preparation. Apparently in the northern area, in the towns of San Juan, San Lorenzo, San Carlos, etc., the recipe does not carry milk, so the result it is slightly different.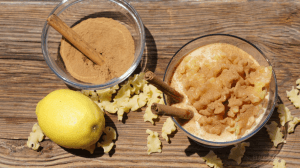 The gastronomy of Ibiza during Easter is mainly marked by two dishes; one salty the "CUINAT" and another sweet the "FLAO".
In Ibiza, until not many years ago, the usual thing in families of Catholic tradition and religion was to avoid eating meat during Easter. Then the ´cuinat´ became the star dish of Good Friday, since it is made with vegetables and does not carry meat.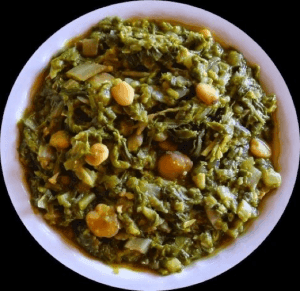 Cuinat is prepared on the basis of the "Ibizan vegetable", also called colleja which is a wild herb and that grows only in Lenten times. It also carries chard, dried and sweet garlic, lady, guixa (almorta in Spanish), peeled beans, peppermint, paprika and good olive oil. While it is not a complexdish, it is laborious and the cooking requires attention.
The other typical dish inIbiza during Easter is Flaó or Flaon. Flaó is one of the favorite desserts of residents and tourists. The perfect combination of fresh cheese and peppermint delight even the most demandingpalates.
While it is true that the consumption of flaó was previously related to Easter, today this candy can be found in patisseries and can not be missed in family celebrations.
It is a cheesecake, based on broken dough type, fresh sheep cheese, eggs, anise, peppermint and sugar.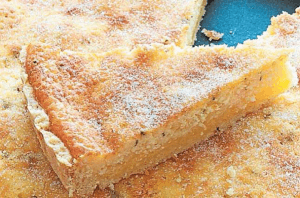 If you are a breakfast lover or a bread addict, you can't miss 'pan payés'. Yes, it is just bread. Bread does not need any introduction or presentation, but If we talk about the bread consumed in Ibiza; we talk about the authentic pa pages. It is made from flour and water, without more ingredients than those two and with a good kneading and baking.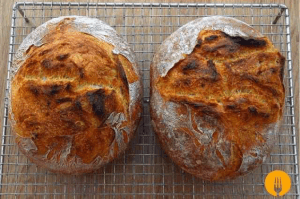 Keeping with the sweets, Sopes Gofies are also a must.
Bread with oil, something as simple as delicious. It is a slice of toasted wood pages (on a grill), bathed in oil and roasted again. It is consumed hot with a little bit of salt. It's amazing how something so simple can be so tasty.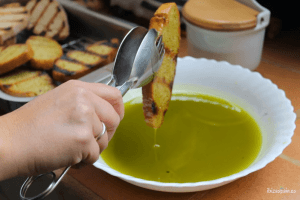 The "bunyols" or "buñuelos" as well as the "orelletas" are typical sweets of the island and inthe popular parties of Ibiza. Normally they are distributed in large quantities in the festivities of each town accompanied by some herbal liquor or sweet wine from the land.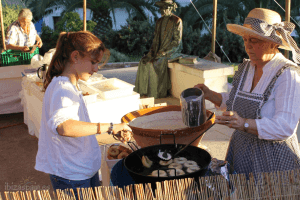 They are typical sweets made of flour, eggs, sugar, a splash of anise, and lemon zest. Its name comes from the particular shape similar to the contour of an ear but depending on the town they take one or another characteristic form.
In all the village parties and celebrations such as communions or weddings they are always there, giving us their aroma and flavour!