14 Febbraio, 2020
Ibiza is well known as a luxury destination. If you are visiting the island to have an unforgettable holiday, then this post is for you!
We have selected some great plans that are quite exclusive and surrounded by the best luxury of the island. Be aware that you need to book them in advance as there are many people in the island looking for these type of activities, so to get the proper uniqueness you need to prepare your agenda some time in advance.
 Relaxing atanamazing spa
Wherever you are staying in the island, if you need a proper relaxing holidays, go to visit this stunning blue spot!  Hacienda Na Xamena offers one of the most luxurious spas in Ibiza and it isknown among locals and visitors for its beautiful waterfall spa pools with  stunning views.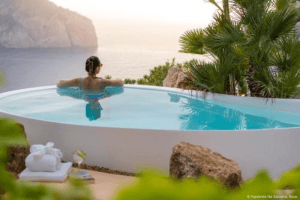 Located a short walk from the beach, The spa's remote location on a cliff overlooking the Mediterranean guarantees peace and tranquility!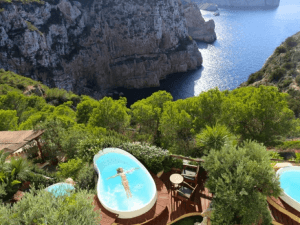 Secret parties and private events
If you get to know some local people, you will know that some of the best plans in the island are actually private parties in Villas. The house parties celebrations and events are typically quite amazing and people like to invest a lot in them. Luxury catering, private DJs, bespoke decoration… anything is possible!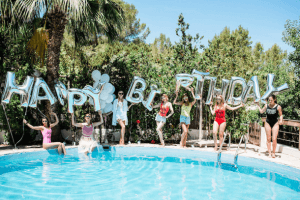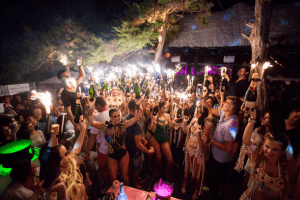 There are also some new places to celebrate nice events. For example, La Torre del Canónigo has become a very famous place.From weddings, to parties or exclusive dinners, this place will be a unique spot to bring your guests.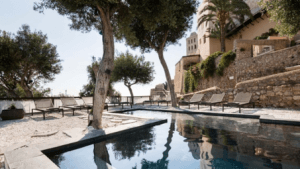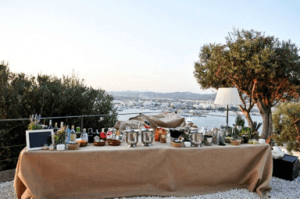 Another of our favourite spots for a private party is Juls, in Sant Josep de Sa Talaia. You can rent the whole restaurant for the day and organize the event customizing everything.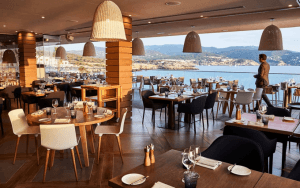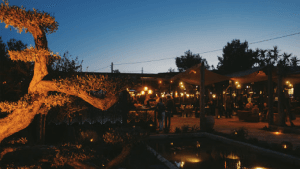 Organic food and organic world
If you are a nature lover, you can't miss Agroturismo Atzaró! It is perfect to go and visit its more than thirteen hectares of extension with large and beautiful gardens, fruit trees, palm trees, flowers and native vegetation, ponds, swimming pools, restaurants and Spa, terraces, pergolas, pavilions and its spectacular organic garden.
 A concept of natural luxury, the Atzaró philosophy is based on respect for the environment that surrounds us, in harmony with the roots of Ibiza.The luxury is simplicity and quality.
 If you love the organic world and you prefer to disconnect one day fromthe beach, go and visit one of the most prestigiousplacesin Ibiza.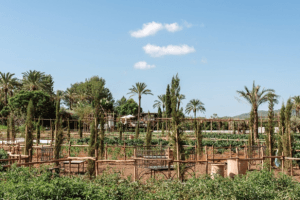 We will post soon a new blog with more details and ideas of organic shops and restaurants!
Beauty treatments
If you are a massage lover, a beauty treatment person, or a wellness fan, then you can't miss many of the exclusive beauty places thatIbizaoffers.
As an example, Aguas de Ibiza, the new conceptual eco-luxury of a 5-star hotel in Ibiza, is a dream made true on Santa Eulalia for beauty treatments. In a perfect location for also exploring the wonders of Ibiza, like all the lovely turquoise beaches, or the stunning interior green landscapes.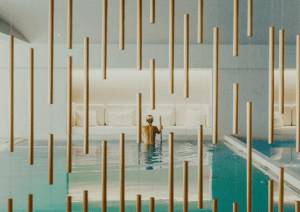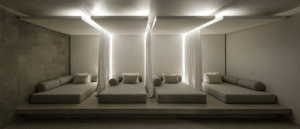 You can find massage and beauty services at the Revival Spa. There are many body treatments with slimming properties, with effective results using 100% manual methods and formulas enriched with plant extracts.
The place is also perfect for pregnant women; they have their own treatment with 9 months of beauty, designed to rest and regenerate the skin, release tensions, lighten legs, relieve back and improve elasticity.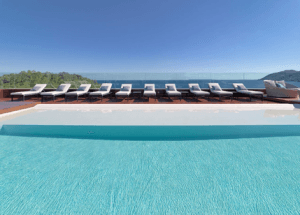 Yoga and sound healing
Ibiza is well known for its alternative healing therapies. Whether you are an experimented yogui or you have ever practiced at all, in Ibiza you will find the yoga class that better fits you. Private or group classes are available at many venues all around the Island. Ibiza is, in fact, a typical yoga retreat destiny (such as Thailand or India). The calmness and peaceful atmosphere that surrounds many areas in the island invites us to stop, relax and breath. It is a great (or the best) way to get away from the stressful routine that we are engaged in.
 The are also some other relaxing and healing practices such as "Sound Healing". Tibetan bowls or gongs are played for an hour to get a high relaxation feeling.
You can find this kind of activities in Agroturismo Atzaró.