5 Febbraio, 2020
While spending few days in Ibiza, you probably find some time to go shopping. Ibiza is quite exclusive so many hidden boutiques and markets are fantastic to go and visit and expend a little bit for a souvenir if possible.
A classic of all vacations is to take a good memory and Ibiza is a shopping paradise. In Ibiza town, most clothing and accessories stores are concentrated in the Puerto and Vara de Rey area. It can be a good opportunity to buy some music or the odd souvenir in the little streets of the port, besides taking advantage of a drink.
You will be surprised to see that many of the shops in the area are open until late at night in high season, including the most extravagant little shops in the walled area of ​​Dalt Vila!
If you are a fun of hippy markets, Las Dalias is a must see, if you like good food and shopping in a relaxed environment.  It is great to visit also the Hippy Market Punta Arabí at Es Canar,this hippie market is famous for its lovely atmosphere, totally relaxed, like a trip through the past before the Internet and social networks.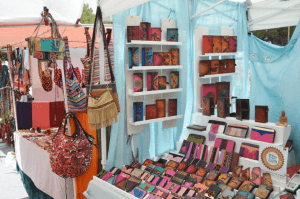 Other nice markets are Sluiz Santa Gertrudis, the Hippy Market Sant in Joan de Labritja and Mercadillo de Sant Jordi Sant Jordi de Ses Salines.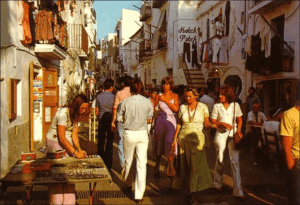 On the other hand, if you are more into curated luxury brands, you can also find in the island the other side of the coin. Fashion and luxury are two words that go hand in hand when referring to Ibiza, for if there is one thing this island can boast of, it is a wide variety of fashion store options.
Charo Ruizisa classic.You will find all its items in its fashion boutique located in Aguas de IbizaHotel in Santa Eulalia. Handmade with the best materials, Charo Ruiz clothing items are a worldwide benchmark of Adlib fashion.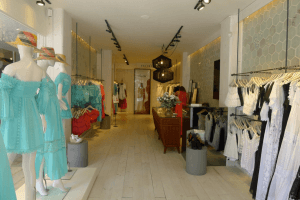 If you are looking for beach style without losing glamour, the boutique D.Lain offers a wide range of beachwear fashion items. Tunics, dresses, kaftans and kurtas made with the finest fabrics in an endless variety of colors are some of the options you will find. They are perfect for Ibiza sunset and boat trips!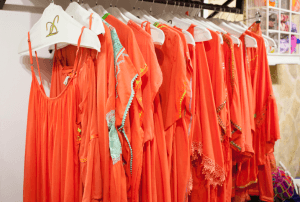 And finally, Reina & Roses is very worth to visit too. Located in Santa Eulalia del Río and selling in other Ibizan shops, Reina & Roses is a brandthat preserves the purest boho chic style ideal for lovers of the white island. Vaporous dresses, colors and even fashion complements are some of the items you can purchase here.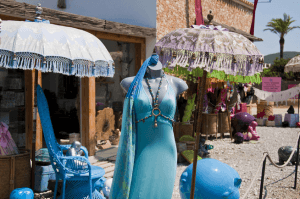 These are some of the fashion stores you can find in Ibiza, although there are many luxury brands and shops where you can go shopping.
If you love just to go for a walk and see if you find something, the city of Ibiza is the perfect place. The most pleasant shopping areas are located around the old town, including Dalt Vila, La Virgen street, Paseo de Vara de Rey, La Marina neighborhood or the Port of Ibiza,where there are plenty of souvenir shops, Ibiza and international fashion brands and flirtatious shops of handicrafts and other products.
If you are looking for large multinationals, go to Bartomeu Roselló, which the Ibizan people call "the street of shops".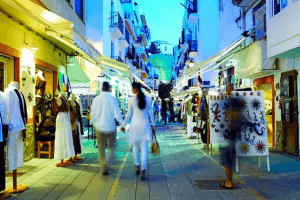 You will also find a good assortment of shops in Playa d'en Bossa and Figueretas(cheaper) or in the marina of Marina Botafoch and Marina Ibiza (more exclusive firms).
In Santa Eulaliathe shops are located above all on the Marina Walk and on the main street, called Sant Jaume. In San Antonio the main shops are around the pleasant Paseo de Ses Fonts.Another highly recommended area for shopping in Ibiza is Santa Gertrudis, a charming pedestrian town located right in the center of the island and full of shops of handicrafts and clothes in the style of Ibiza.