22 Novembre, 2019
In Ibiza, autumn and winter seasons have always been associated with the flavour and heat of oil, and the festival of the "matanzas".

This was the time when the ancient oil mills were still present in many homes, and family members were invited to take part in killing the family pig.
The island's families lived isolated lives and so every home had to provide its own supplies and essential foodstuffs. Olive oil, "sobrasada" and "botifarró" sausage were essential components of their diet along with home-made bread, almonds, dried figs, herb liqueur and locally produced wine.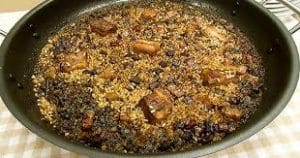 Nowadays, many Ibizan families continue to celebrate the food festival of the matanzas but they no longer use their old ovens to make bread, or get together to bottle their wine. The difference today is that these practices have evolved, and now magnificent local wines are produced which can be savoured and enjoyed in restaurants or during a visit to the wineries. A trip to Ibiza may also include tasting one of its legendary rice dishes, "arroz a banda" – with seafood -, "matanzas" with locally produced pork, "paella", or "gerret" (picarel) and cauliflower, and many more culinary specialities.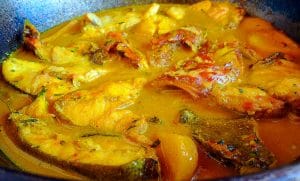 Of course, other options include a grilled fish platter or a "bullit de peix", fish stew, not forgetting the "sofrit pages", the festival and holiday dish par excellence, made with free range lamb, farm chicken, "patató", "sobrasada" and "botifarró" sausage. These dishes are etched in the memory, the living legacy of the local fishermen and grandma's cooking.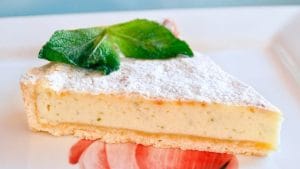 Another symbol of Ibiza and its people is the "flaó", a medieval recipe which has endured to the present day, and which cannot be found anywhere else. A dessert with a long history that maintains intact the flavours of cheese and mint, and which continues to be the star feature of family celebrations, and creative versions of which are served in many local restaurants.
The cuisine of Ibiza and its products are a witness to history and to the future, as the country people have passed on their heritage to a new generation of farmers, who strive to recover and produce traditional varieties which are authentic culinary treasures, such as "citró de matances" (local paprika) potatoes, and all kinds of different fruits and vegetables.
GASTRO EVENT FOOD FESTIVAL CALENDAR:

III IBIZA TRADITIONAL COOKING WORKSHOP (CHRISTMAS DESSERTS)
III IBIZA OLIVE OIL FEST
SAFFRON: IBIZA RED GOLD
"SOBRASSADA" FROM IBIZA: A GASTRONOMIC JEWEL