28 Ottobre, 2019
Ibiza's gastronomy stands out for its diversity of local dishes and raw ingredients; this makes the White Island a perfect destination for all the foodies out there. A nice meal in Ibiza usually starts with some payès bread with aioli and olives (olives trencades to be more precise).
We have listed for you some of Ibiza's typical foods you will wish you would have tried before. Enjoy your meal!
Bullit de peix: this dish is one of the best representatives of Ibiza's cuisine. Is a stew made with rock fish such as grouper, San Pedro roosterfish or rotja (red scorpion fish), and it is usually made with fresh fish of the day, which is why it is difficult to make the taste the same every time. It is served in two parts; broiled fish with potatoes and aioli as the first course, and as the main course, rice cooked with fish broth.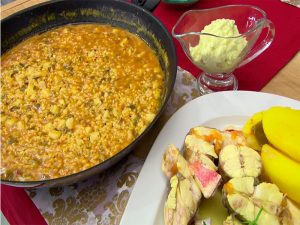 Sofrit pagès: Definitively the king of Ibiza's gastronomy. It is a combination of meat, Ibiza's sausages (such as sobrasada or butifarra) and potatoes, which make it a very complete and heavy dish, meant to be followed by a long table talk and a cup of herbal liqueur.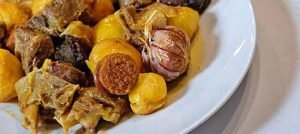 Empanadas ibicencas / Cocarrois: they are perfect for a quick bite at any time of the day. They are filled with chicken, tuna, mushrooms…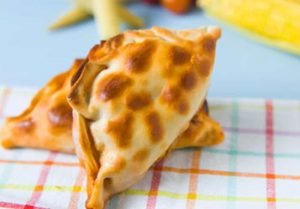 Ensalada de costras: it is one of the most refreshing dishes from Ibiza's cuisine, perfect to enjoy during hot summer days. Although there are many variations, this salad stands out for its main ingredient: crostas, which are actually extra crispy toasts of payés bread. Another important ingredient are tomatoes, and it is also possible to add onions, olives or pepper, according to taste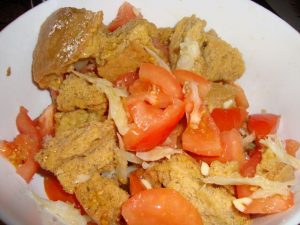 Arroz de matanzas: Ibiza is a land of rice, and the arroz de Matanzas might be the most popular one. It is also one of the most complete dishes as it combines elements from the mountains and from the sea. The result is a delicious rice in broth with beef and mushrooms, perfect for the coldest days of the winter. We also recommend trying "A banda" rice and black rice in Ibiza's restaurants.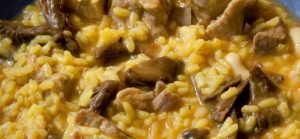 Frita de pulpo: one of the most typical tapas we can find at bars and restaurants in Ibiza. This recipe combines octopus with potatoes, pepper, onion and garlic, which creates an amazing flavour.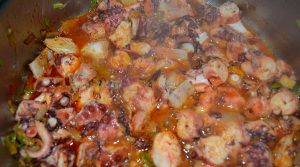 Borrida de rajada (guiso de raya): we can find this fish cooked in many different ways along the menus of Ibiza's restaurants. This stew is one of the most traditional and delicious manta ray recipes from Ibiza. It has a delicious sauce, almonds and it is served with potatoes. It is mouthwatering to think about it.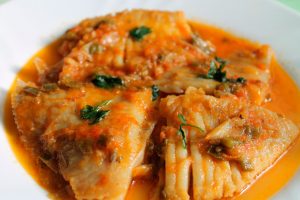 Greixonera: it is one of Ibiza's most typical desserts. It is made with ensaimadas from the day before, milk, eggs, sugar, cinnamon and lemon.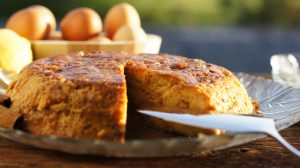 Flaó: Just as Greixonera, flaó is a very popular sweet in Ibiza. Basically it is a cheese and peppermint pie, although it has other ingredients such as anis, which gives it a very distinctive flavour.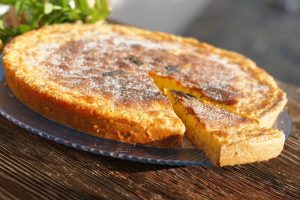 Buñuelos: although they are not as well-known as the previous two, the buñuelos (or bunyols), are definitively a part of Ibiza's gastronomic legacy. A word of advice, eat them with a cup of hot coffee.