4 Febbraio, 2019
The Corona Valley is located in the north of San Antonio, specifically in the municipality of Santa Inés. This valley has the best-known almond route on the island, due to its rural charm and nature. As you go through its paths you will be invaded by a feeling of tranquility and total calm, ideal if what you are looking for is your moment of peace, fleeing from the winter hustle and bustle.
At the end of January and during the month of February, these trees bloom, creating a unique landscape very frequented by the Ibicencos and travelers who at that moment visit the island.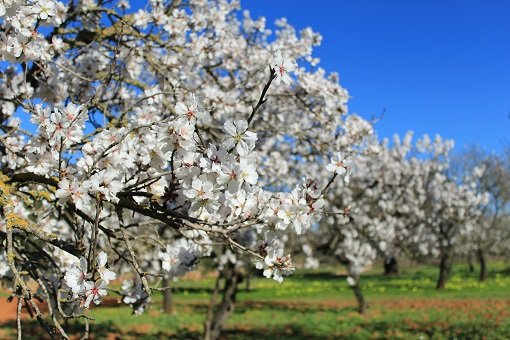 It is an ideal plan for the weekend, so in one day you can make a beautiful excursion with gastronomic plan included. You have to make a mandatory stop in the church of Santa Inés, (which gives name to this small town) is the starting point of the hiking route, from where also groups of walkers who prefer to walk the path in company. This church of the purest Ibizan style, is an identifying symbol of this town, which is surrounded by high hills followed by a green valley.
Half way through, you will see a forest area on the right, with a small restaurant: Las puertas del cielo. The enclave represents an exceptional viewpoint of the islets of Ses Margalides and the cliffs of Es Amunts. It is worth stopping the car and looking out over the cliff. The road eventually leads to the Sant Antoni road.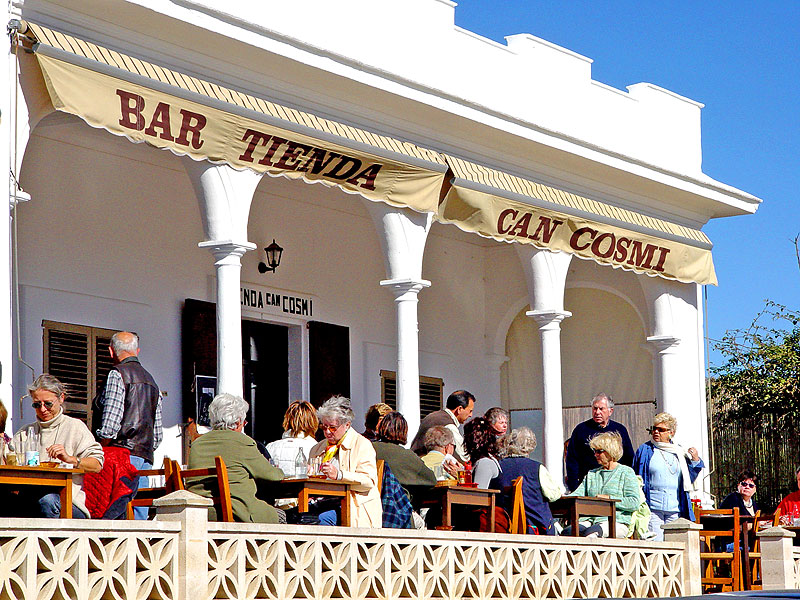 Once there, you cannot leave without knowing some of the local restaurants that are next to the church, either to take strength or to rest a while after the walk. Especially Can Cosmi, with probably the best potato omelette on the island, lamb chops to die for and delicious salads, it is definitely worth going to this restaurant, even if it is just for a cold beer after a walk.
After this weekend plan you will be charged with positive energy!