A bit about us
Estela Estévez, founder and executive director of EEH, has been working in the real estate sector in Madrid and the Balearic Islands for more than twenty years fulfilling a particular commitment to style and excellence, in this way she has created a way of working that cares about the relationship of trust with the customers.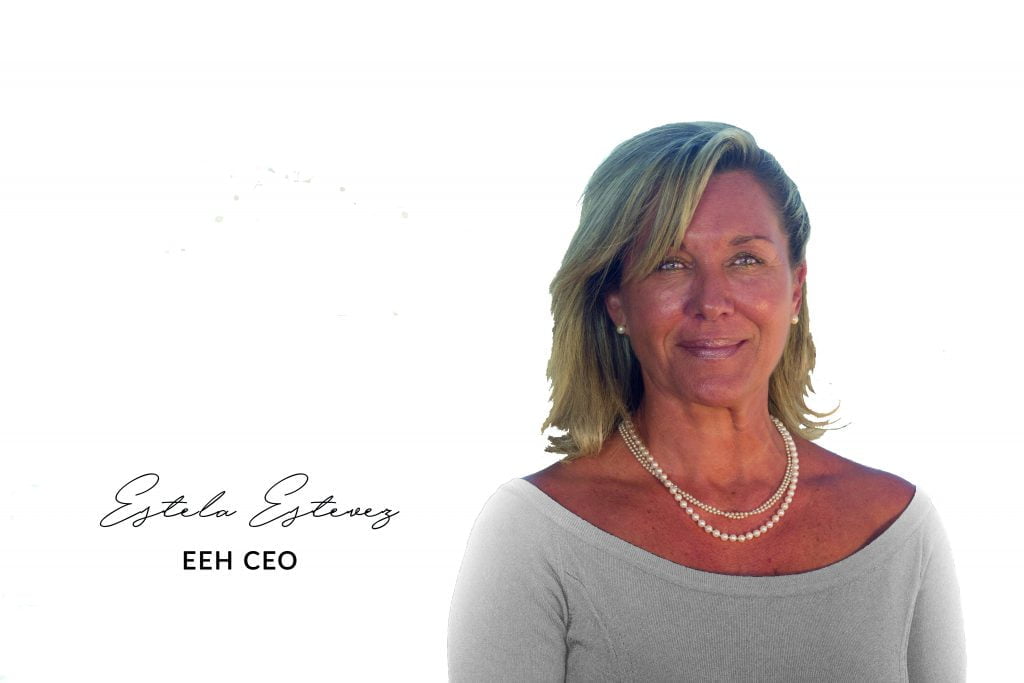 After a consolidated career in Ibiza, in 2000 Estela Estévez and her daughter Sandra Tejero Estévez created the brand 'EEH' Estela Exclulsive Homes, which has transmitted on the island the innovative idea of ​​'luxury real estate' mainly focused on the highest segment in the real estate market; excellence, luxury and exclusivity.
Estela Exclusive Homes' extensive list of international clients confirms its sensitivity and talent to understand and satisfy the needs of the most demanding clients. The well-established team led by their daughter Sandra is passionately dedicated to the pursuit of that unique and special opportunity that suits the wishes of every single client. Estela Exclusive Homes has become the reference real estate agency for clients with unique needs, which require the highest management standards and maximum discretion.
In addition to having an excellent reputation in the commercialization of different properties, EEH has extensive knowledge of the local market, a fundamental requirement for the purchase and sale of luxury properties.
The experience of Estela Exclusive Homes is also based on the great ability to manage all the details that characterize the most sophisticated transactions, and the coordination of a team composed of experienced and competent professionals in different sectors of the market, from buying and selling to financial services and the off and online marketing tools.
The clients of EEH know that during the purchase process all the details will be under constant control, guaranteeing the maximum professionalism and seriousness.