Marina Botafoch
Marina Botafoch, located just 10 minutes walking distance to Ibiza town, is becoming quickly known as one of the most luxurious international ports in Europe, and it's easy to see why it is receiving this accolade. Both the Botafoch and Nueva of the marina have excellent restaurants and cafes. These areas are visited by locals and global jet setters, visiting from some of the most opulent yachts we see here in the Mediterranean. With designer Ibiza boutiques and some of the most renowned nightlife, it's no surprise this area attracts so many holiday makers and homeowners alike, who all want to soak up the fabulous atmosphere and admire the fabulous views of Dalt Vila. One of the best Ibiza hot spots for this is the Cappuccino Grand Cafe, where you can enjoy a classic coffee and a good breakfast with those fairy tale vistas of the castle surrounded by luminous waters. The harbour offers some of the best hotels on the island, and even a casino for those who are feeling lucky!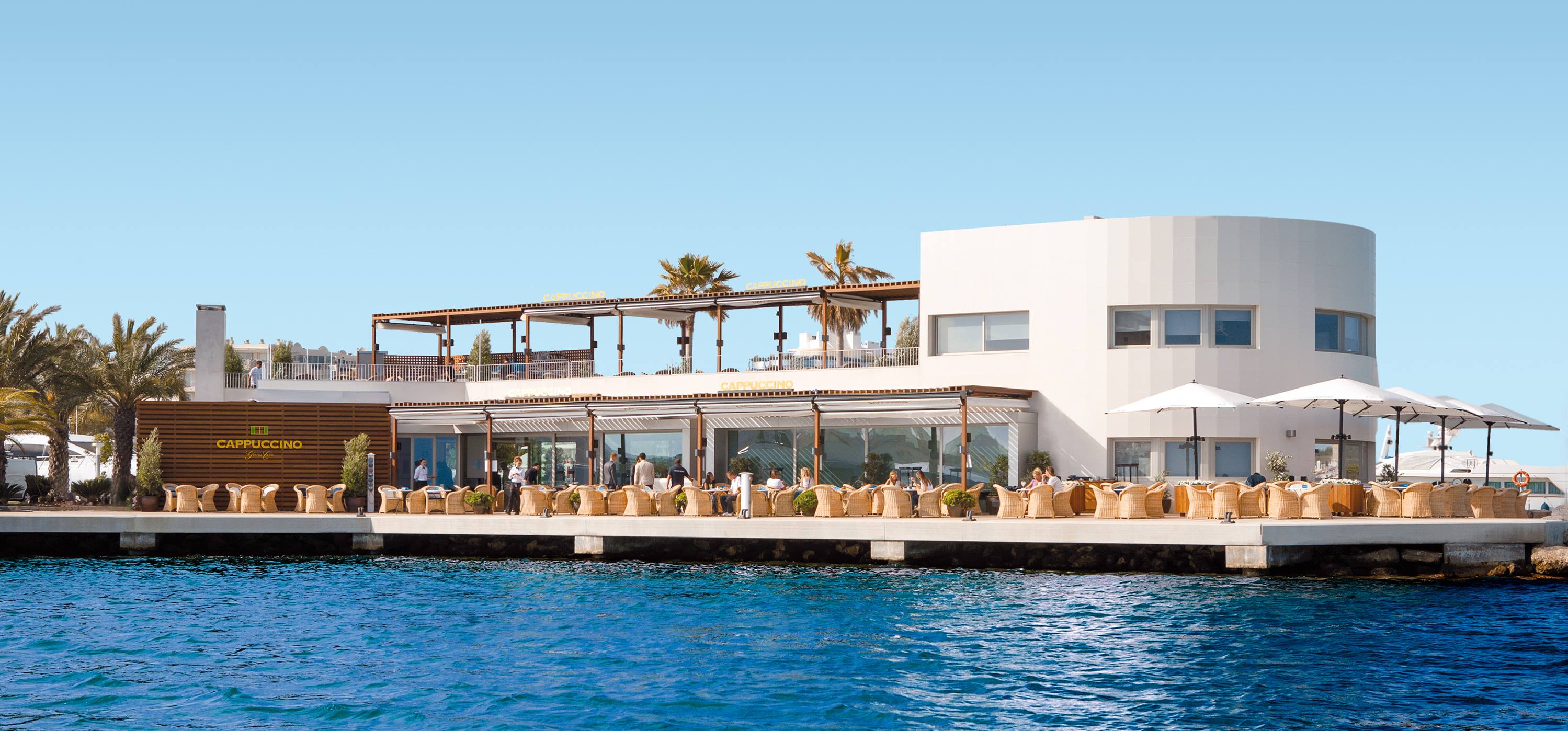 Illa Plana, just south of the Ibiza marina, is a great place to take a stroll and explore some of the rocky coastline that seems to melt into turquoise waters. Dotted with deluxe villas, private homes and its very own boat dock, this quiet area gives you easy access to the vibrant capital while surrounded by a calm coastline, and it's in a perfect position to offer some spectacular sunrises.
Picturesque Talamanca is situated behind the marina and opens up to a long, white sandy beach just 15 minutes away by foot. This area is home to the new Nobu Hotel Ibiza Bay which has some delicious options of fine dining, and the scenic wooden promenade offers the perfect place for leisurely evening walks along the sea. You can almost forget how close you are to the urban centre whilst you soak up the relaxed and family friendly setting. Water sports are also available here, from giant pedals to stand up paddle boarding, and yoga is a regular activity on the beach for those more actively inclined visitors.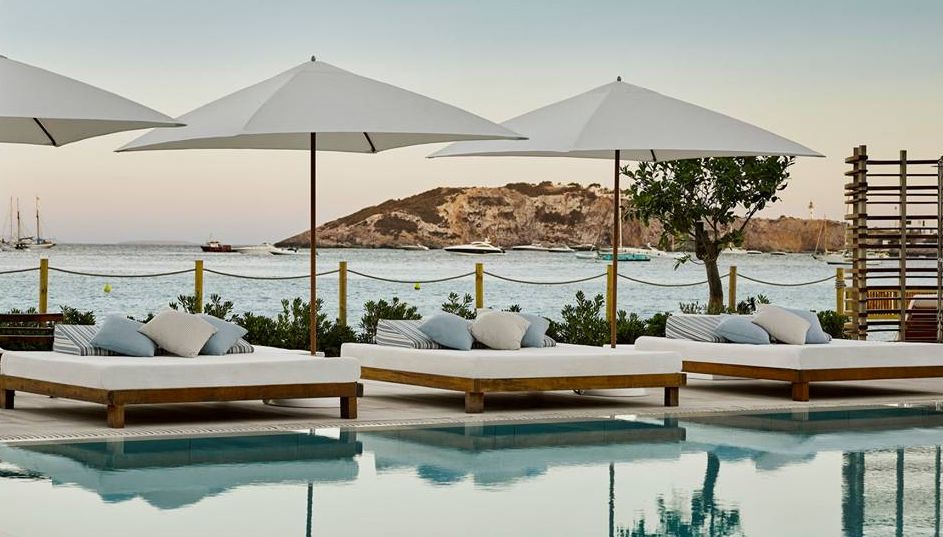 As the evening draws on, the extravagance just does not stop, with a specific class of dinner and show nightlife that will make you the envy of any A-lister who just happens to be in town…
This exclusive open-air cabaret restaurant takes you through a journey of splendour with some of the best concept cocktails and sumptuous dishes, whilst surrounded by the sparkling lights of Ibiza town. Each year, they bring a new theme so dining here never gets old.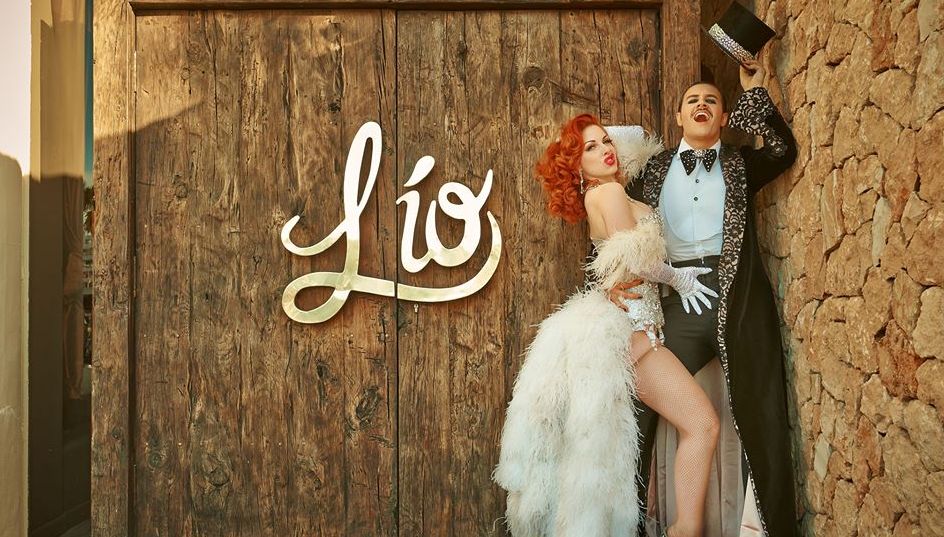 Original and sophisticated, Heart brings first class cuisine with live performances throughout the night, and the magic continues through to the early hours. They have a large al fresco terrace and a decadent dance floor with some of the most sought-after DJ's in Ibiza.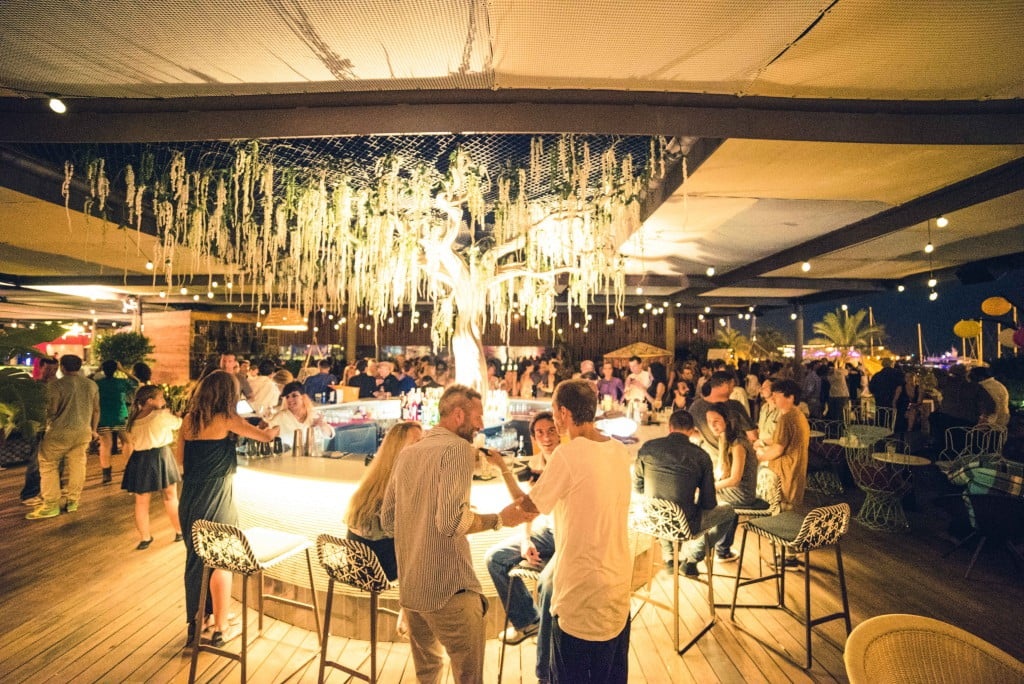 This 50 year old club has undergone a recent facelift but has remained one of the great icons of the Island. You can enjoy sushi and other delights in the Pacha Ibiza restaurant before checking out why the brand is so successfully dotted all over the world with an evening of elegance and entertainment.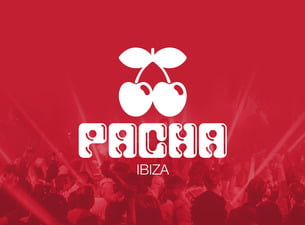 Where else to eat?
For a sophisticated lunch or peaceful option for dinner, the marina and the surrounding areas offer an abundance of options.
Japanese fusion food with a Mediterranean influence created by Ricardo Sanz, executive chef of the Kabuki group. Zela offers innovative and fascinating food with flair in this gorgeous setting.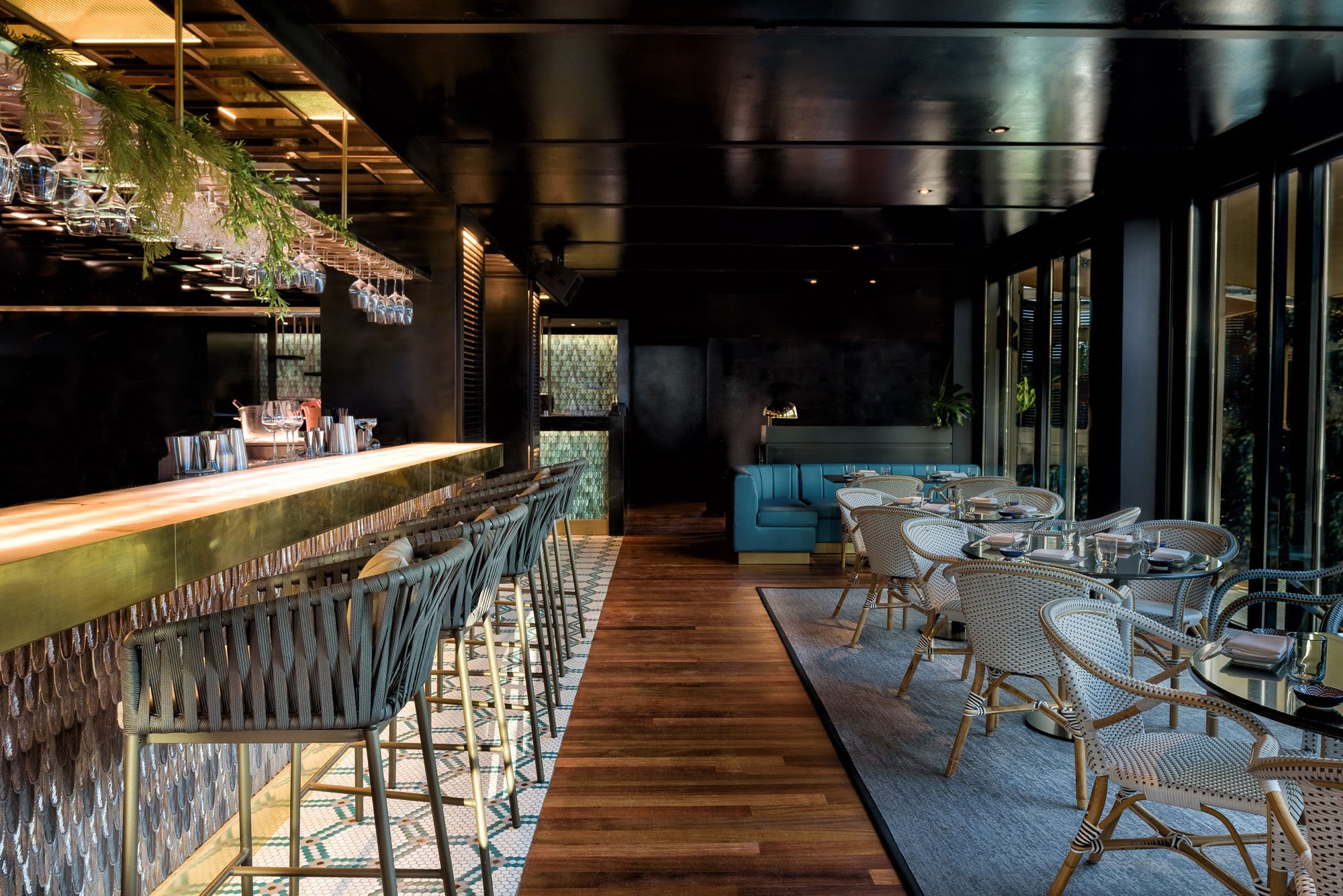 Located in one of the best parts of the port, Calma Bistro invites you to relax from breakfast until dawn with fresh seafood, meat dishes and vegetarian options. They offer a casual atmosphere and an astounding position to enjoy the panoramic sights of the city.