Sant Francesc de S'Estany is one of the last outposts of true wild and native beauty in Ibiza. Just five minutes from the airport on the way to Salinas beach, the stunning hamlet is a gorgeous setting to spend a week, or even a year…
Sant Francesc de S'Estany is a pretty area overlooking the salt flats of Salinas, before the natural Park becomes Playa D'en Bossa. Other than the amazing views, the focal point of the town is the small whitewashed church. This quiet chapel has existed since the 18th century when it was founded as a place for the workers of the Ibiza salt pans to worship. It features just a small belfry and is very modest, which just adds to the simple charm. Sunday Mass is at 9.15, all year round.
Directly opposite the modest church of Ibiza is San Francisco bar. The lush, green, open terrace is a great place to hang out enjoying a coffee or a beer, hiding amongst the leafy foliage from the midday sun. They have a tasty snack menu, and the range of simple quesadillas are perfect to satisfy your hunger! At night-time, they hold regular live music events with exquisite a la carte dining options.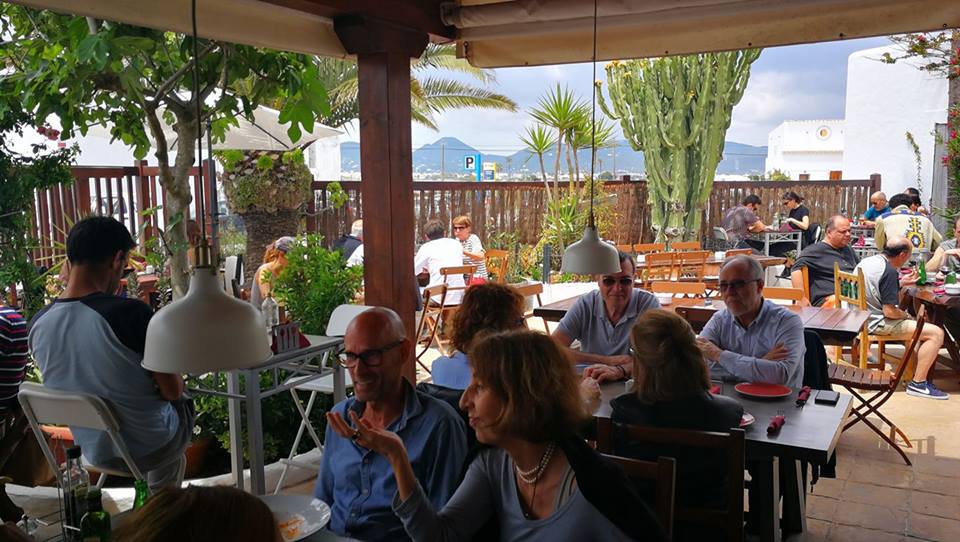 Coricancha is a restaurant and lounge bar. With the meaning 'Temple of the Sun', it's a perfect spot to watch the sun sink into the pools across the plains. You can enjoy a Japanese-Peruvian menu and a jam-packed concept cocktail list with views of the famous Ibiza sunset and the stunning natural park. Situated in a picturesque finca on the southern tip of the island, it's a great way to experience the raw area of natural beauty.