Salinas Natural Park: This picturesque area on the south east coast of Ibiza is a protected natural park and is brimming with native, raw beauty. It's such a remarkable area with a deeply complex eco system, that it has been declared a World Heritage site by UNESCO.
Fabulous beach bars and restaurants await you on the pretty iconic Ibiza beaches in this area. You will be spoilt with some absolutely stunning views and an abundance of nature all around!
Ses Salinas is known for many things. An image you may recognize is the famous salt flats. The salt produced here has been a huge export from the island for thousands of years. The area protected within the Natural Park includes these salt flats, beaches, wetlands, dunes and forests. The land is home to hundreds of species of birds, and flamingos can be spotted at certain times of the year. For more information on the protected area, you can visit their visitor center, open Tuesdays, Wednesdays and weekends in high season, and weekends in the winter.
The beach at Salinas is a long ribbon of soft, white sand surrounded by clean and crystal clear water. The snorkeling is excellent as there is a reef that runs along the entirety of the coast. It is advisable to go early as it gets super busy in the car parking areas, although don't worry too much about securing your sunbathing spot as there is plenty of space to go around on the large beach.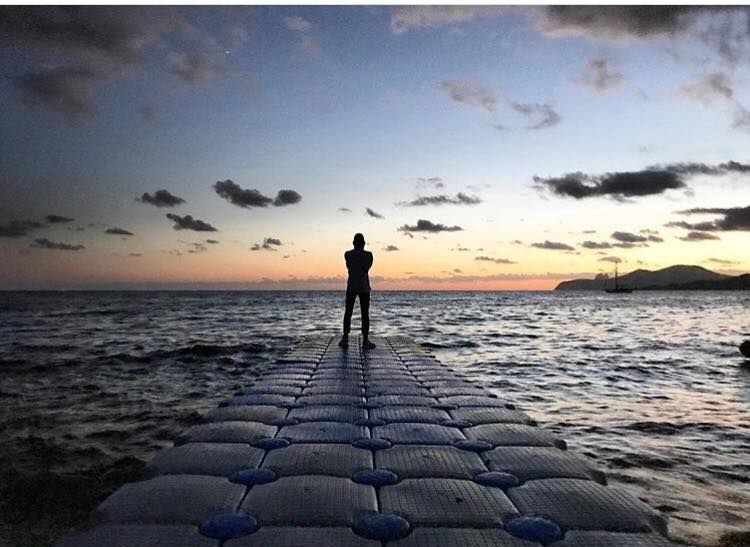 Some of the best and most well known beach bars line this stunning Ibiza beach and the Jockey Club is first-rate. With a tasty Mediterranean menu, extensive wine list, opulent sunbeds and smooth Balearic beats played by the resident DJ all day long; you can't fail to have a really great day out. The atmosphere is friendly, and the service even more so…Plus you can even satisfy your shopping needs at the funky Jockey Shop.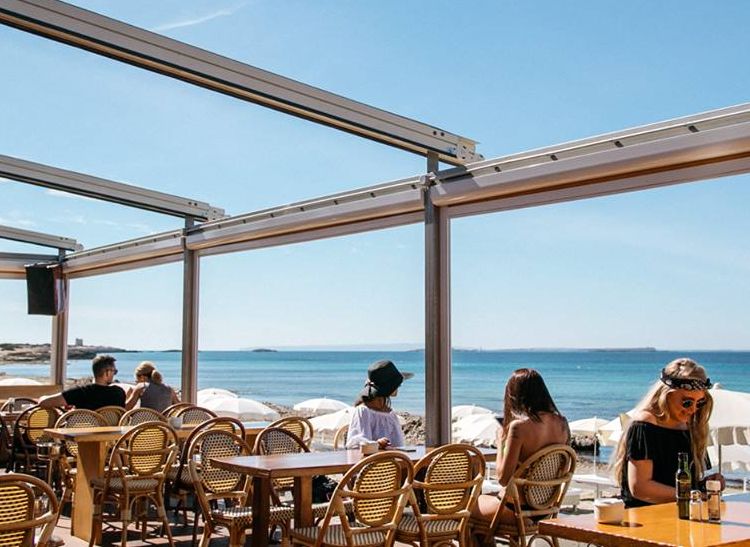 Further along the coast you can find the cool Es Cavellet. This lovely, smaller beach is home to La Escollera where you can find authentic Ibicenco fayre with the highest quality, fresh ingredients available. The views out to the turquoise waters are second to none here!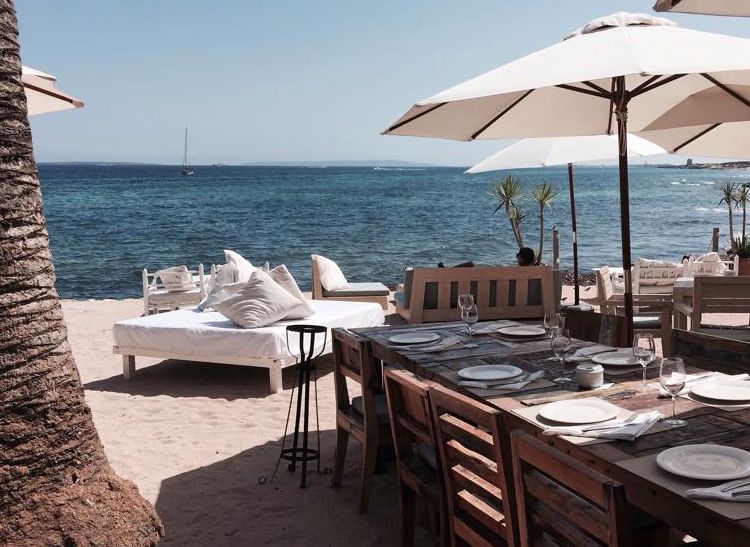 Cap des Falco is an area of rocky coastline close by to these beaches and the sunsets are simply sublime. Enjoy a cocktail from the artisan menu at Experimental Beach as you watch the orange sun melt into the horizon. This venue is also popular for destination weddings, and it's easy to see why, as the simple white washed wooden building is just an island hideaway dream!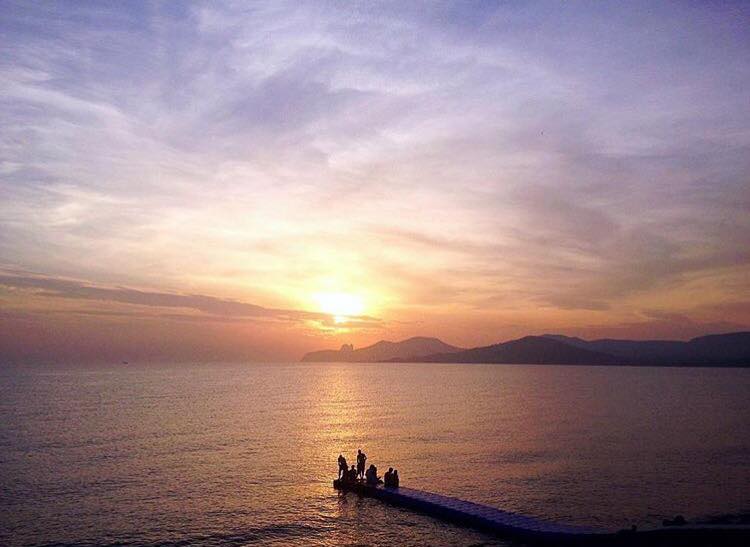 Playa d'en Bossa is one of the most popular resorts in Ibiza and it's easy to see why. A long stretch of white sand, sprinkled with top entertainment hotspots and cool chiringuitos to watch the world go by.
Home to Hi and Ushuaia and an abundance of chilled beach bars, Playa d'en bossa has so much more than superclubs and water sports. It's a fabulous holiday resort that can feel like home. The friendly workers in the bars and restaurants make you feel like you're a local. If the beach is the top pull when you want to switch off from the world there is no better place to consider than this three-kilometre expanse of cosmopolitan coastline. Mumak is a fabulous Ibiza restaurant on the beach with exotic flavours from around the world.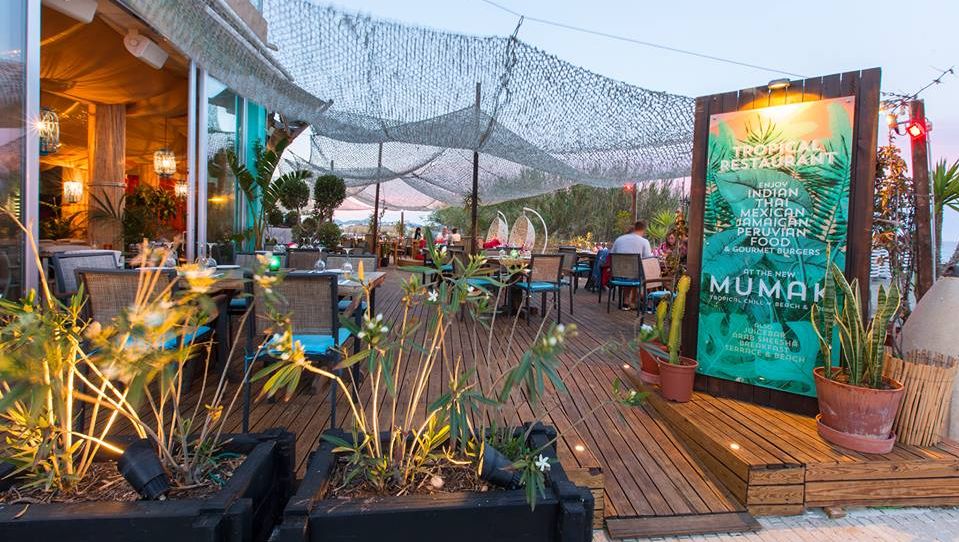 There are also remarkable views from here to Formentera and it's easy to pop across on the ferry for a wonderful day trip.
San Jordi is fabulously located between Ibiza airport and the 3km long stretch of lush white sand in Ibiza's famous beach resort of Playa d'en Bossa.
There's not many places in Ibiza with such a convenient location. San Jordi's elevated position gives fantastic views of the sea over the fun packed Bossa beach. On a clear day these vistas span all the way to Formentera. Cosmopolitan Ibiza town is just 10 minutes away by car, so you really do have it all! Sa Carroca is a suburb within San Jordi, and the ample parking and small selection of local amenities make it a great location for a holiday, or even a longer stay. In Summertime, the small town offers a quiet escape from the tourist crowds, yet in the winter there is still a buzz from the locals that makes you feel right at home. Vinyl Burger is a great spot on the highstreet to enjoy a homemade burger or a delicious cocktail.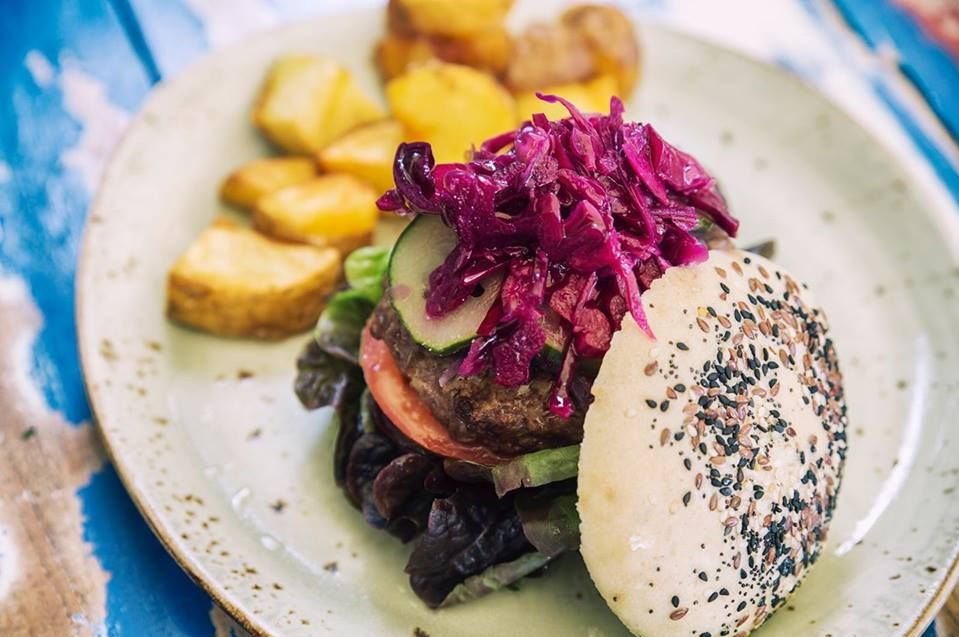 On Saturdays, all year round, there is a flea market at the old hippodrome offering a selection of new and used goods. If you're not looking to buy anything, it's still a great place to have a walk around to emerge yourself in the local culture and enjoy the weekly live music acts.