Can Furnet is a gorgeous little area which is situated on the hills above Jesus, meaning the views are unbelievable. You can enjoy impressive vistas stretching out to the sea, the old town and even the neighbouring Formentera and you are just a short drive away from a variety of interesting places. Destino Ibiza is super close which is a beautiful hotel also offering a day spa, occasional daytime Ibiza events, and gourmet cuisine around the fabulous pool.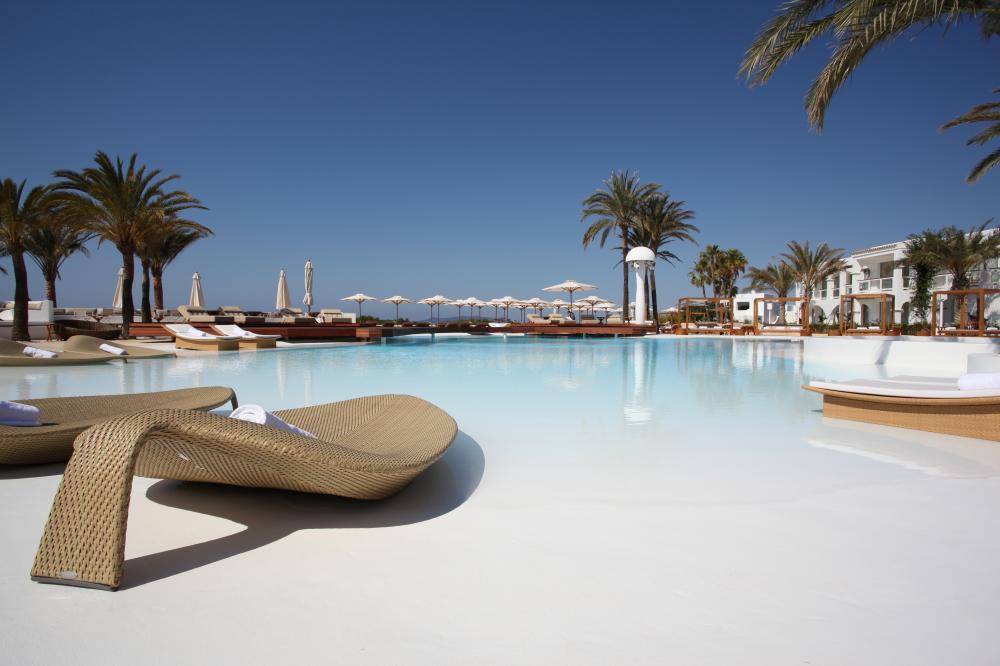 Can Furnet is a gated community in Ibiza, so it's very safe and secure and the central location offers easy access to the gorgeous white beaches and of course, Ibiza town. Think lush green gardens, shimmering azure pools and glimpses of the twinkling Mediterranean ocean through the local foliage.
Just down the camino you have the unspoilt and unassuming natural cove of s'Estanyol where you find a quiet, wind protected beach and clear, calm waters surrounded by rugged beauty within nature. It is extremely safe for children and nervous swimmers and at the same time it is perfect for the more adventurous snorkelers out there, with secret caves underwater just waiting to be discovered.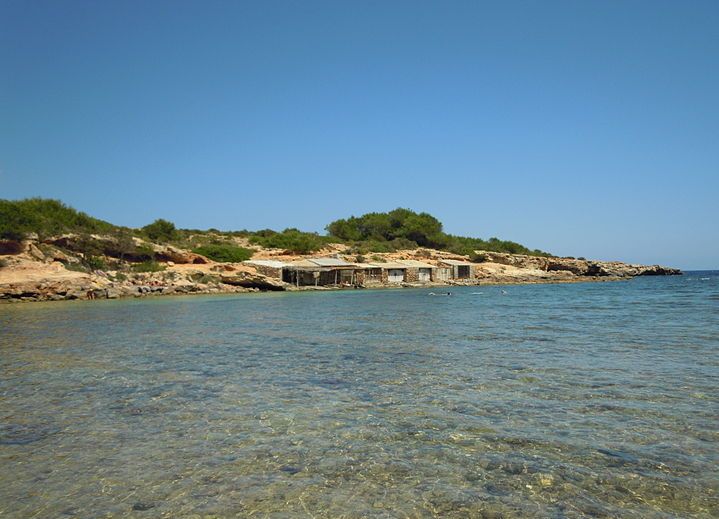 The surrounding rustic boathouses and rock formations offer the perfect amount of privacy, while you still have the option of food and drinks at Cala Bonita. Now, we shouldn't really be telling you about this, it's one of the islands hidden gems where you can spend a relaxed lunch in the raw, open air natural environment. Looking out to the iridescent sea, you can eat a delicious meal amongst the sun dapples trellis.
A few miles from Ibiza town and nestled close by to the south of S'Estanyol is Cap Martinet. Secluded and small, the tiny beach of Cala Roja is a haven for anyone who likes to be away from the madding crowd. You can even take a short swim to another Ibiza cove which has no access by foot meaning you're likely to have the place to yourself. The area has a great selection of exclusive Ibiza villas with stunning outlooks of the landscape and sparkling blue waters and is a sanctuary of bliss for those that enjoy peace and quiet while being surrounded by an area of true native and untouched beauty with total convenience.
Restaurante Sa Punta fine dining is located by Cap Martinet and offers a unique, chilled out vibe in a magnificent setting. The rocky shoreline contrasts with the colourful and stylish décor inside and the innovative menu offers diners a real different experience as they can gaze out to the striking Dalt Villa. With the glittering lights of the city of Ibiza reflecting on the water below, this is a really special experience, and the rooftop terrace offers a relaxed feeling under the shining stars.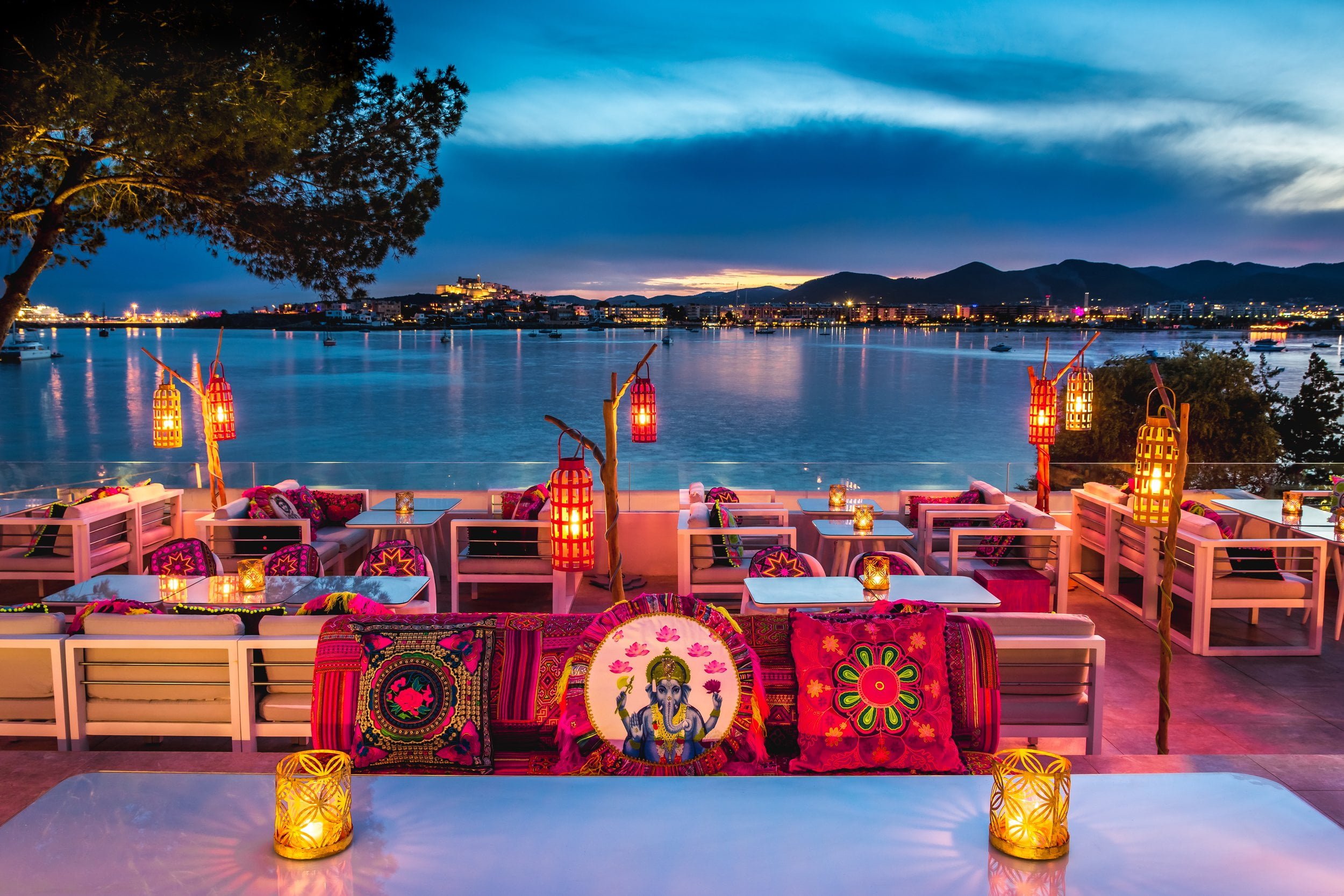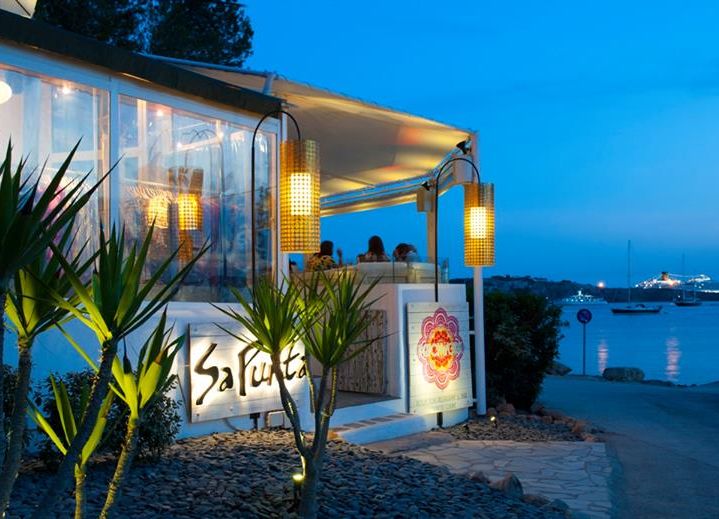 North of here we find incredible Roca Llisa, home to luxury properties, exclusive clientele and the only Ibiza Golf course on the island. It is an urbanisation built in the late 60's and 70's and the infrastructure is a high standard of houses and apartments sheltered by the abundant vegetation and countryside of the area. Completely isolated from the Ibiza tourist population yet fringing the action of the capital and also the villages of Jesus and Cala Llonga, this is the perfect slice of sumptuous living.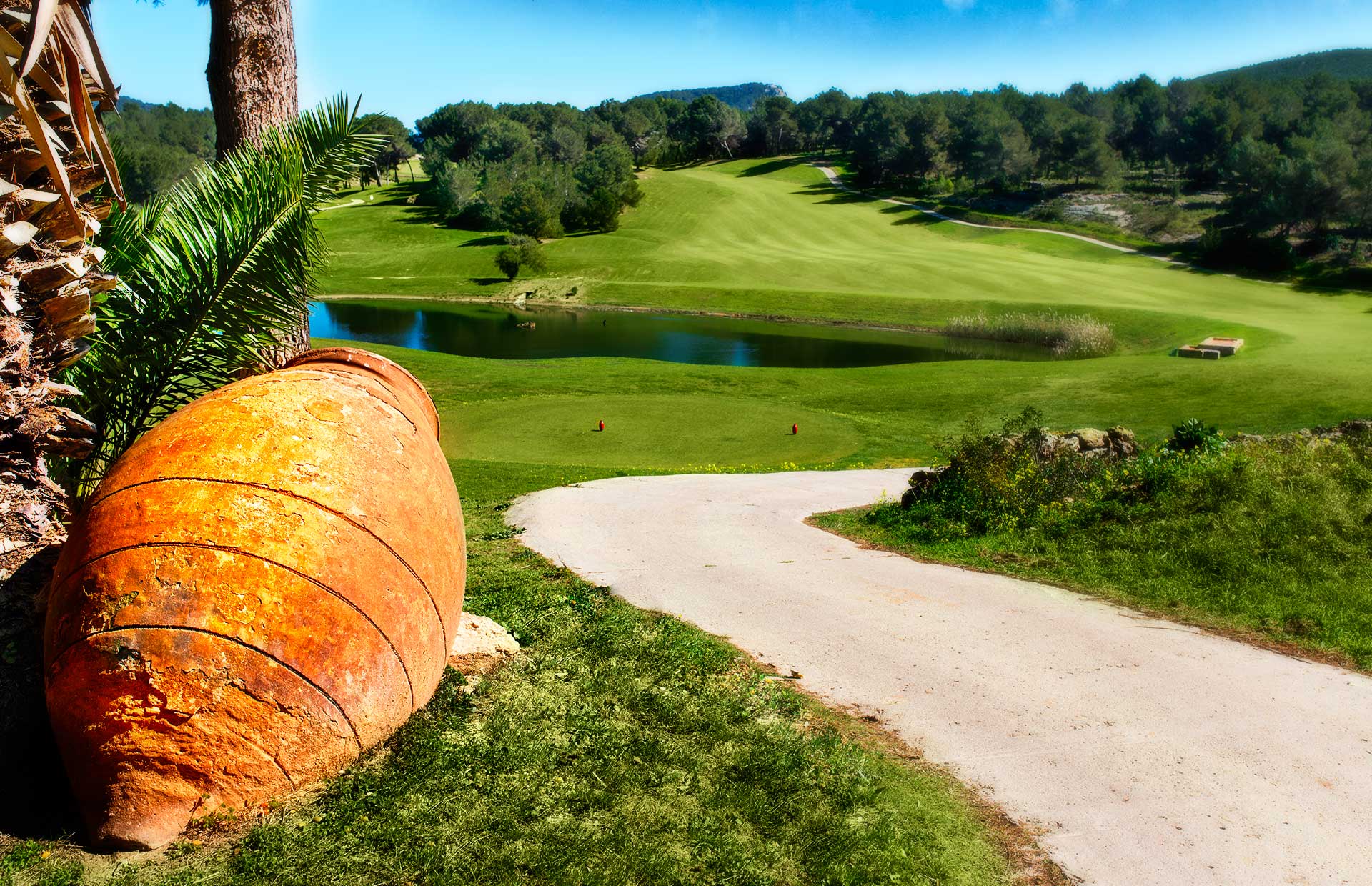 The town of Jesus, slightly northeast of Ibiza town, is a sleepy province surrounded by countryside with a heart of gold just waiting to be discovered. The Iglesia de Nostra Mare de Jesus, the stunning church in the centre of the town, is thought to be one of the oldest Ibiza churches and inside has beautiful detailed artwork thought to date back to the end of the 15thcentury, which was saved during the Spanish Civil war. The white washed church opens to a large courtyard with a children's play area and dotted around the village are a variety of cool eateries and bars.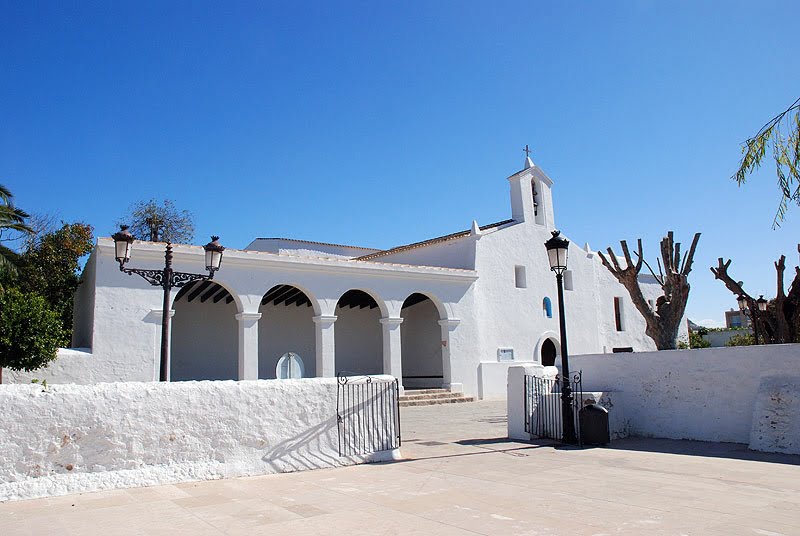 Carpe Diem is a hidden gem that never disappoints, with generous fresh pasta portions, homemade pizza and calzone to die for. For an indulgent Italian treat with excellent and attentive service, look no further than this Italian restaurant in Ibiza.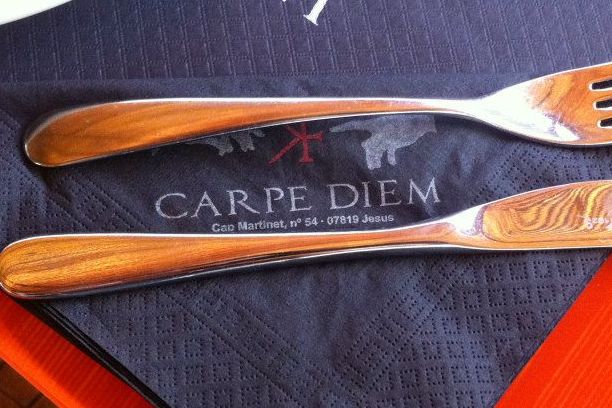 El Deseo is a charming Mexican restaurant just behind the church, with a large and shady outside terrace ideal for enjoying the delicious food, or even just a drink. A great speciality here is the Michelada. This is a beer based, spicy cocktail directly from Mexico and it's perfect to quench your thirst on balmy summer evenings.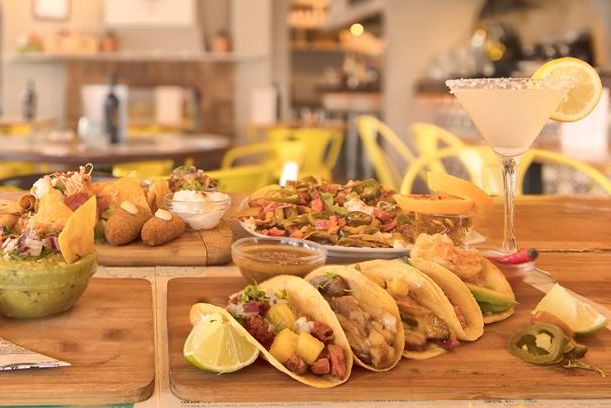 Can Pep Simo is nestled within the hillside with impressively dramatic vistas over the Mediterranean. This privileged location, high above sea level and offering views to Formentera and the old town is just 10 minutes away by car to the Ibiza capital, yet you can't help but feel a million miles away from civilisation. You can head to Talamanca beach easily from here or use the central base to travel around the island.

Can Rimbau is a gated urbanisation with some sunning property architecture and an exclusive residential area. Perched in the leafy and tranquil hills above Jesus, with more magnificent views than you could possibly imagine, it makes an ideal station to explore the Ibiza surroundings.
A little more east of these areas, you will find firstly Puig Manya and then closer to the Ibiza golf development of Roca Llisa, is Ses Torres. Both are excellent locations flanked by lush, green landscape and exotic cypress plants, with panoramic views of the nearby neighbourhoods. You can catch some spectacular Ibiza sunsets from here.
Staying in any of these areas gives you a perfectly placed position whether you are staying for a week or a lifetime.