There's not many villages in Ibiza more charming than beautiful San Juan. The traditional Ibicenco town still has lots of original features and it feels like you're taking a step back in time as you walk around the pretty cobbled streets
This really is the last outpost in Ibiza as the most northern village. The properties boast their authentic wrought iron balconies and white washed walls, and the quaint little suburb is full of classic Spanish appeal. Sundays bring the San Juan artisan market, flooded with local produce like fresh bread, local fruits and homemade Hierbas. Local bands play and the atmosphere is electric. The Giri Café is a great option for a bite, in a 300 year old townhouse with a gorgeous garden.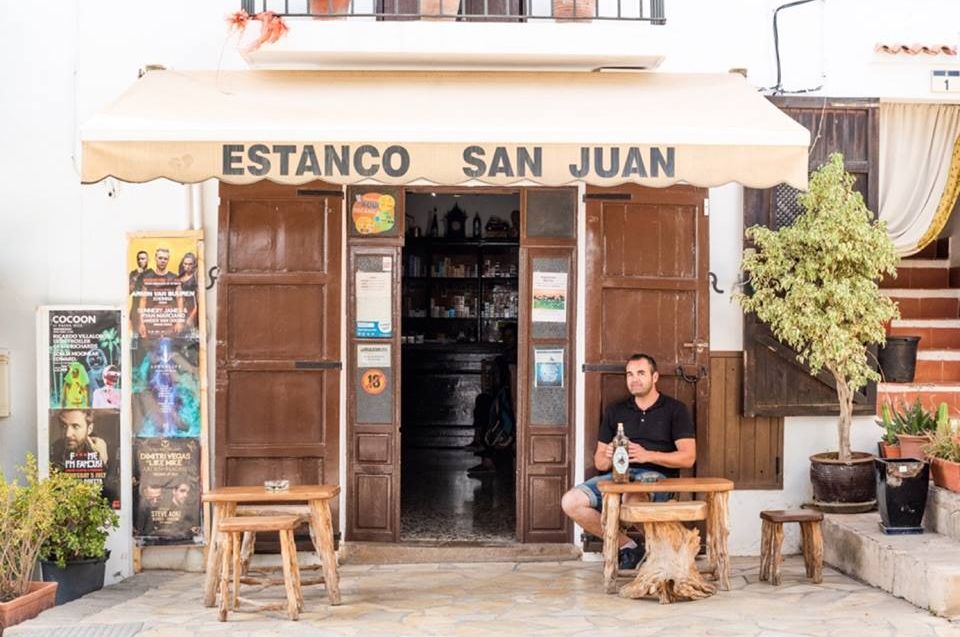 San Vicente is a small village with a beautiful arch shaped cove. Lined by a pleasant promenade, it's on the far northern coast of the island. Even though it's a long drive, you will be rewarded! This is one of the best spots in Ibiza.
There's something for everyone in San Vicente. The lovely palm tree laced streets offer a selection of local supermarkets and souvenir shops. Its slightly secluded position takes you away from the large crowds some other beaches in Ibiza bring, even in high season. The views here are splendid. The deep blue waters, contrasted with gorgeous green landscapes really are a pleasure to behold. There are watersports on offer, but if you are more inclined to watch the world go by, then try one of the fabulous restaurants looking out to sea. On the beach has really sweet décor and tasty food to match with stunning views out to the Mediterranean Sea.