Dalt Vila was inscribed as a UNESCO World Heritage site in 1999, and it's easy to see why this beautiful piece of Renaissance architecture attracts so many visitors from all over the world each year. Although the rulers changed frequently in the history of this charismatic island, they all contributed to the result we see today. The city walls enclose white washed, close knit houses and gorgeous winding cobbled streets that make you feel as if time has stood still. There is a calming feeling that you rarely sense within a Capital, as the bougainvillea and hibiscus climb amongst the charming properties.
The Plaza de la Cathedral at the top of the city offers stunning views and medieval detailing, and you can visit the famous Cathedral de Santa Maria de las Nieves, featuring stone courtyards, private chapels and secret staircases. The boutiques and galleries leading to the cathedral are small treasure chests of typical Ibicenco jewellery, arts and crafts. The thick, stone castle walls offer relief from the beaming summer sun and protection from any unseasonable winds so this really is a perfect place to explore, anytime of year. La Oliva, is one of the many world class restaurants and bars, where you can spend balmy summer evenings enjoying the romantic settings in one of the most unique castles in the Mediterranean.

The Port of Ibiza, nestling below the castle, offers so much more than you would ever expect, including boutiques of the highest calibre, souvenir shops that entice feelings of Aladdin's cave and funky club merchandise stores. There are chilled out bars offering front seats to the dancer parades the nightclubs send out each evening, and lively dance spots selling club tickets should you want to continue into the early hours.
The pedestrianised walkway along the water invites you to gaze up at the stars as you admire the super yachts moored for the night, and the culinary choices excite any palate as you are offered seafood from the surrounding waters, typical Spanish tapas and Paella, Italian bistros, and even Thai cuisine if you want to please your exotic side. You can stroll along the watercourse watching the glittering lights from the opposite marina as you enjoy homemade artisan ice cream or sample cocktails from the nearby ambient Plaza del Parque.

Los Molinos is the area after the castle along the coast towards the popular family beach resort of Figueretas, which boasts unrivalled views across the Mediterranean Sea. It is mostly a quiet residential area, but with close proximity to all of the bars, restaurants, and nightlife of both Ibiza Town and Figueretas, it is the best mix of city life while still feeling like you are on a tropical island. It has a small, clean beach with easy access next to the Hotel THB Los Molinos, and if you like an adventure, there's plenty of secluded coves down steep dirt tracks just waiting to be explored. With the Airport being just 15 minutes away, it could not be more convenient!
Where to eat?
So much more than a cosy restaurant, this is a unique creative workshop merging together gastronomy, design, ideas and art, creating a new and different concept of dining in Ibiza. Located in the absolute heart of Dalt Vila on Calle Santa Cruz. We believe that the taste for details, exclusive and quality products and authentic experiences will bring you to enjoy this restaurant through every sense.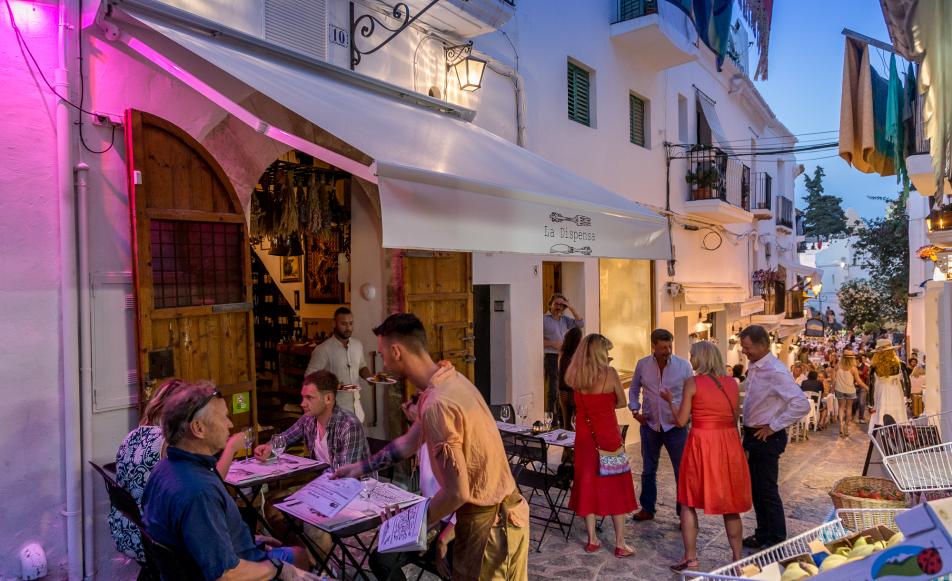 Plaza Del Parque is renowned as one of the most vivid areas in modern Ibiza Town, enjoy the spirit of the international creativity at Locals Only, which boasts a farm to table, homemade menu, craft cocktails and delicious terrace dining. Think Globally and Eat Locally!
New to Ibiza this year, and conveniently placed in busy Carrer D'Enmig, this innovative ice cream rolls bar has one of the trendiest new deserts on the block. Pick any filling you fancy, maybe Kinda Bueno or peanut butter and banana, and they smash it together with a fresh homemade mix, roll it into delightful tubes, and serve it in a tub, a taco or even a bubble waffle, and vegan options are available. Who wants ice cream in a cone anymore?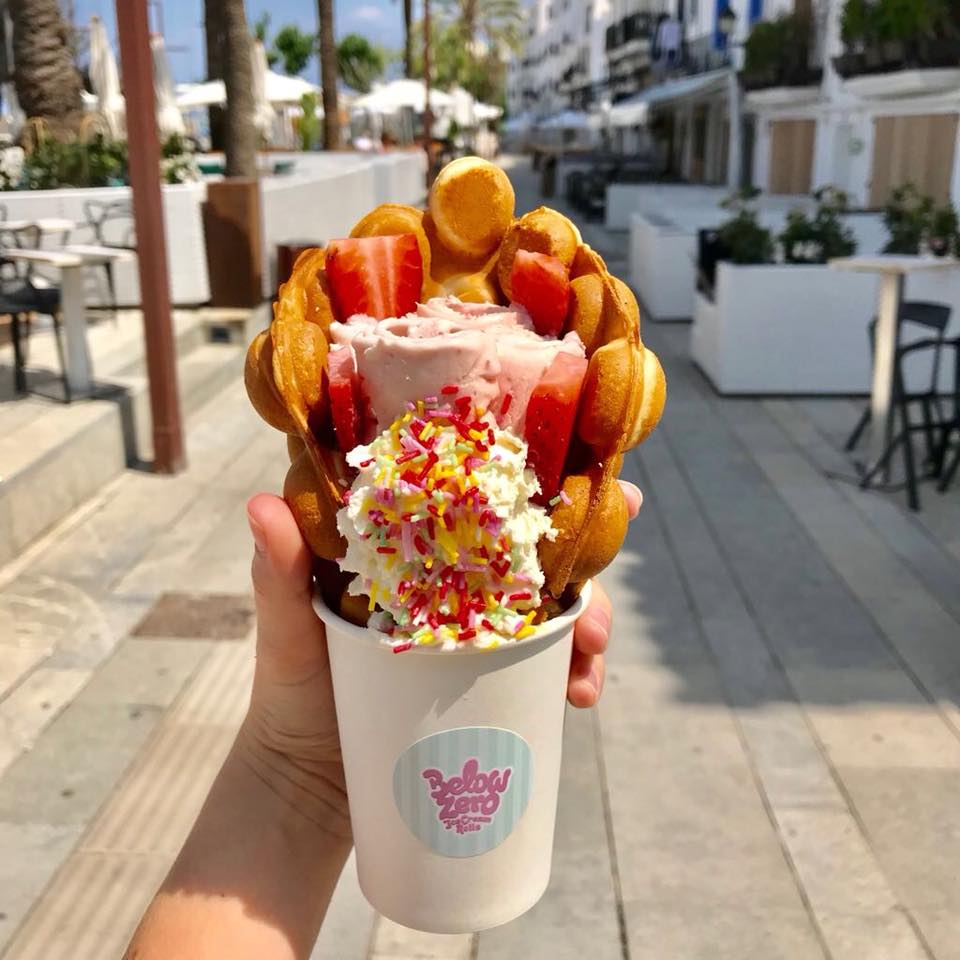 Have a drink?
Join the locals in the hottest meeting point in Vara Del Rey, offering a fine feast of the highest quality local products and a complete menu of modern and contemporary cocktails to suit everyone.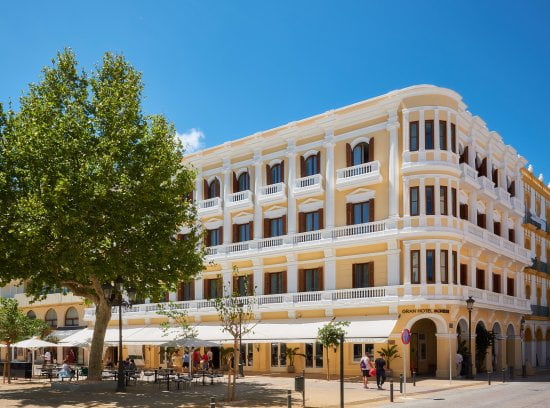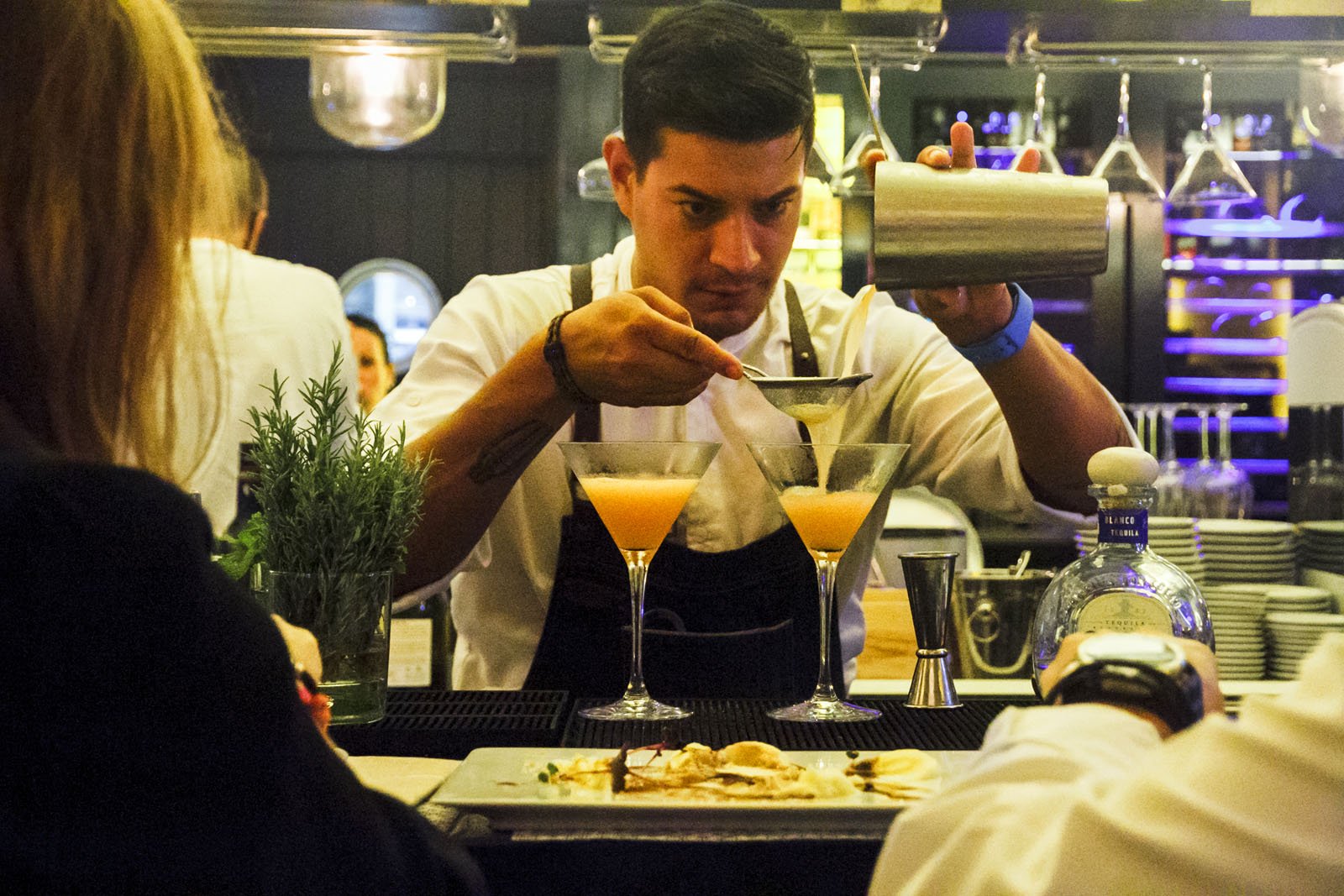 A quaint, classic coffee shop by day with a selection of organic juices and smoothies, transforms into a fabulous place to have a cocktail by night with a quirky menu designed by a gourmet mixologist…and it's right around the corner from Vara del Rey on Plaza Del Parque. Perfect!