The pretty village of San Jose is sprinkled with white washed houses with a great selection of restaurants and entertainment. All nestled within the beautiful countryside of Ibiza.
The charming development is set at the base of San José which is the highest hill in Ibiza. It is dotted with shops and bars throughout the main street. As in most villages in Ibiza, there is also a traditional church with a lovely shady courtyard. Even in the main summer season life continues at a sleepy pace.
Shopping choices include some supermarkets, but also a butcher and a bakery. On Saturdays there also an amazing farmers market with local and organic produce. With a pharmacy and some boutiques thrown into the mix, this little place has the perfect mix of everything you need. Whether you were just visiting or spending a greater length of time on the island.
One of the local meeting points is Raco Verd which is open for breakfast, lunch and dinner. It has regular live music both in the daytime and evening. The atmosphere is relaxed and it has an enchanting terrace enveloped by trees to offer a cool and pleasant experience any time of day. If a tranquil ambience is essential and you love the countryside, but you want to be close to the action, then San Jose really is the perfect location. You can reach Ibiza town and San Antonio in only 15 minutes.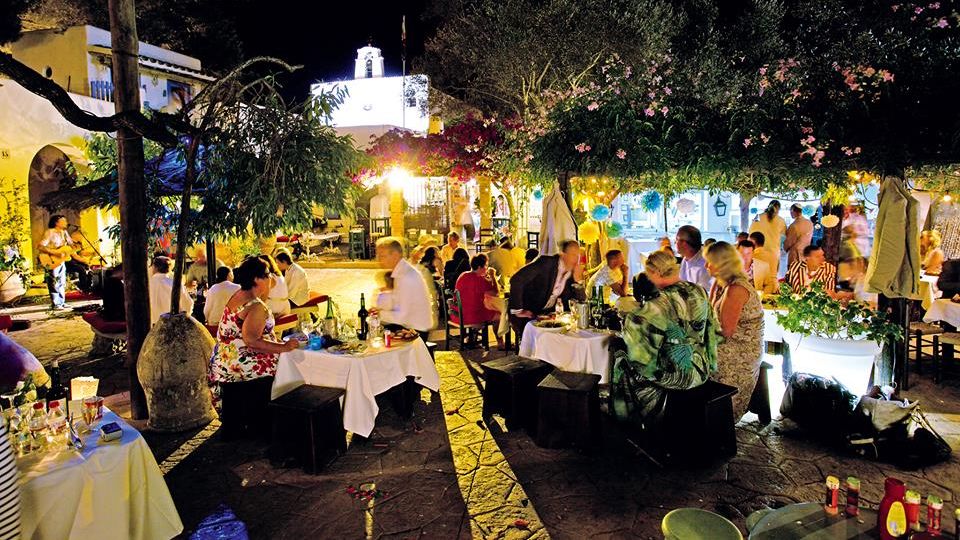 San Jose has great proximity to a number of fabulous beaches and coves scattered around the west coast. Just a short drive away by car is the secluded cove of Cala Moli, with a welcoming sand and pebble beach. It remains mostly undeveloped, and is an area of authentic natural beauty. It has excellent snorkeling opportunities and some surrounding caves to explore. Just back from the beach, you can find Bagatelle, a French fusion restaurant with a swimming pool using fresh and seasonal ingredients with a Mediterranean flare.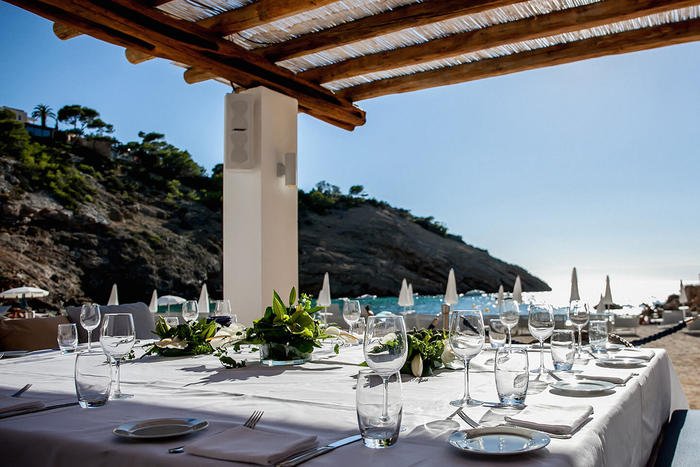 Cala Tarida is the largest beach on the west coast and is also just 15 minutes from stunning San Jose. The water here is a crystal clear blue oasis with a large range of summer activities. There are plenty of watersports on offer, a volleyball net and even the option for scuba diving. Although the beach can get busy in summer, it caters for everyone. There is plenty of space, and even some secluded rocks that remain mostly empty if you feel like an adventure away from the madding crowds. Cas Mila is perched on a hilltop overlooking the unblemished white sands. It serves a menu flooded with fresh seafood choices and culinary influences from the Basque County of Northern Spain.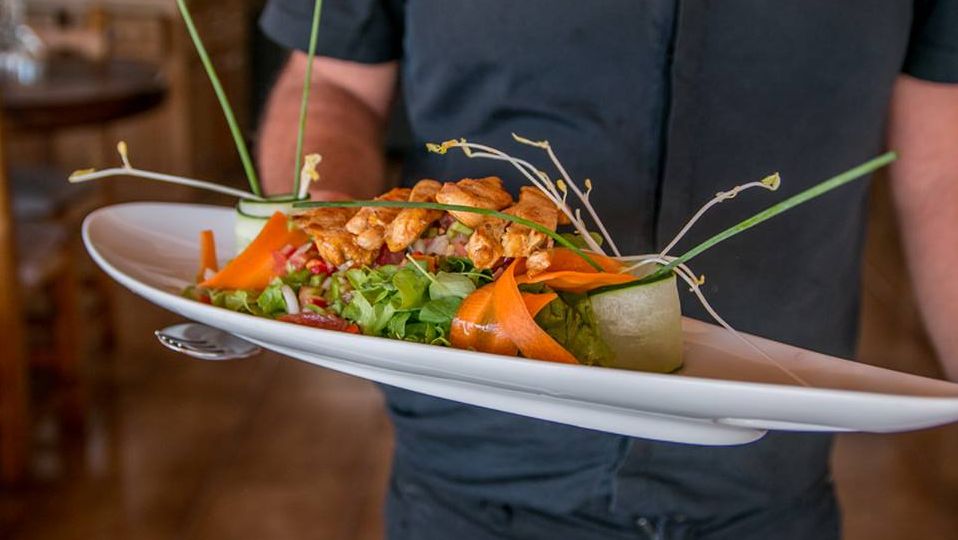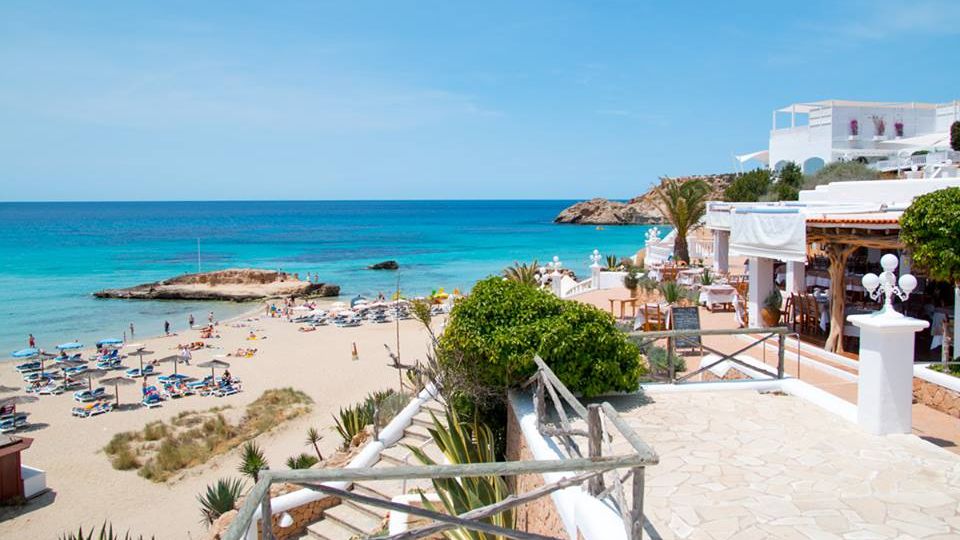 Another more remote beach to try if you prefer a bit more privacy is Cala Codolar. The simple sands are a quiet respite from noisy tourists and the drive there is off the beaten track offering an appealing insight into the sensational surrounding nature. We're talking about jade green rolling hills and views for miles out to the glittering sea. You walk down to the beach via some steps to the left of the Elixir restaurant and we recommend staying later for an unforgettable sunset experience.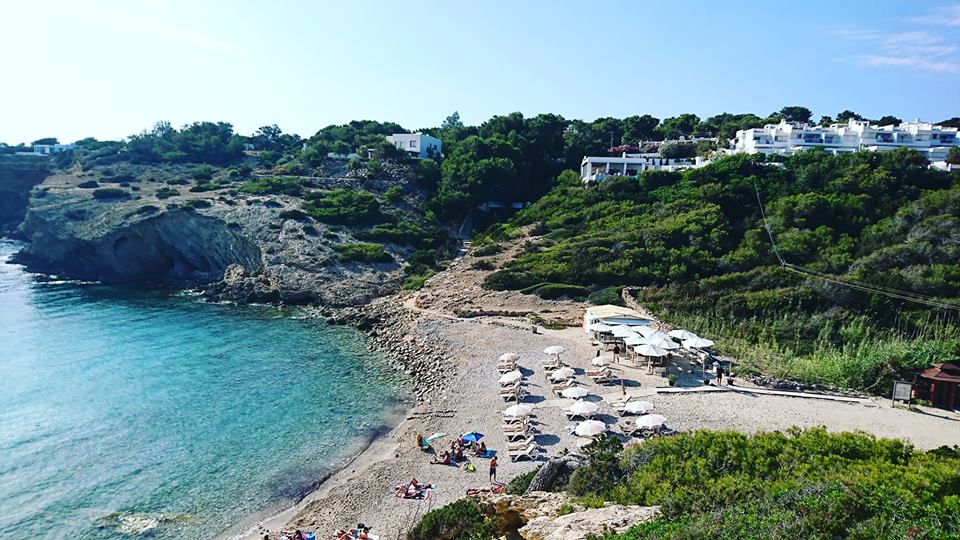 Perfectly situated between the capital of Ibiza and great beach choices, San Jose provides the ideal mix for an Island home away from home.
Cala Vadella is a picturesque bay with a large sandy beach surrounded by pine forests, with beautiful clear water.
Family friendly and safe, the shallow waters gently slope into deeper points that are fabulous for snorkeling and exploration. They have the option of pedaloes and other activities, and the sheltered cove has a few restaurants and beach bars to choose from.
Maya Beach Club offers an exclusive dining experience overlooking the beautiful Mediterranean Sea with a menu specializing in Paella, sushi and traditional Italian dishes. There's something for all of the family here, plus some breathtaking views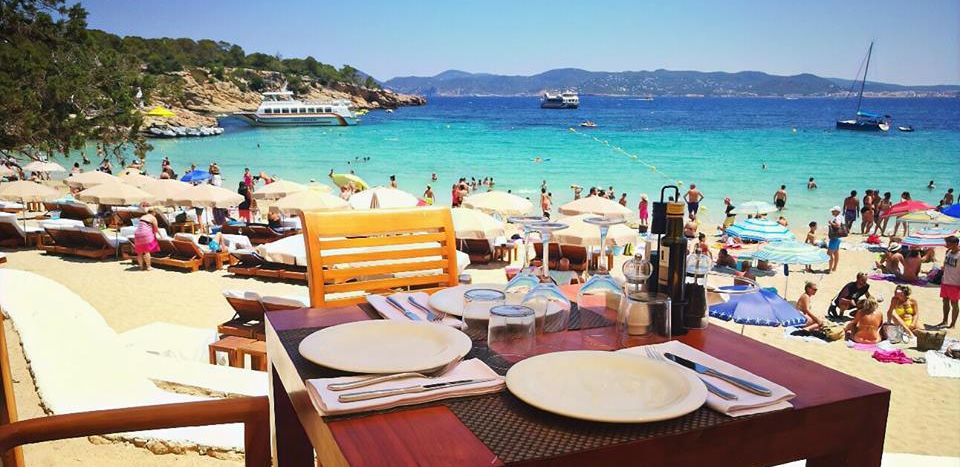 Cala Bassa is one of the most stunning coves on the west coast of Ibiza, easily accessible and waiting to be discovered.
Even without a car, you can get to this popular Ibiza beach within 15 minutes from San Antonio. The wooden walkway makes it reliable for all ages, and there's plenty of action here. Jet skis and boat trips are common and it's one of the best Ibiza spots for people watching.
The Cala Bassa Beach Clubis situated right on the sparkling sands, with a great mix of fine dining and also a snack bar for all to enjoy. The boutique here offers a treasure of delights to delve into. This beach has everything for the perfect day trip.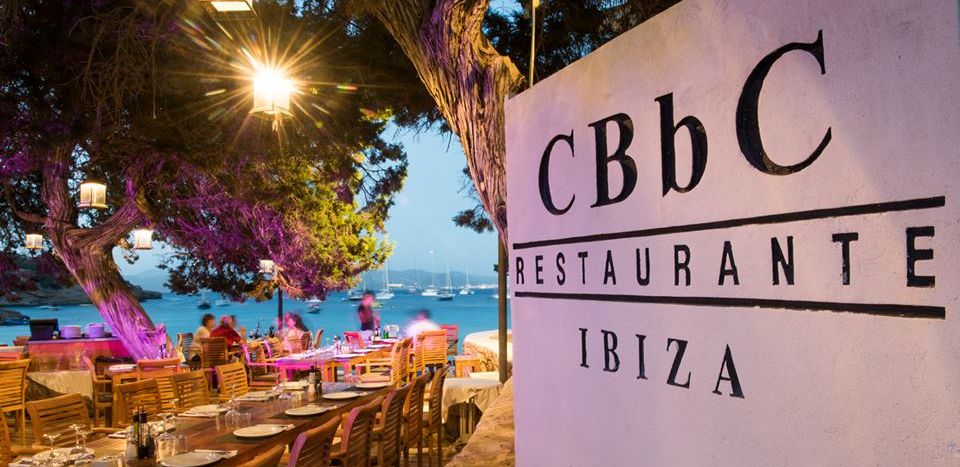 Port d'es Torrent is a hidden gem with gorgeous turquoise swimming spots, and spotless sands. Tranquility awaits you on one of Ibiza's secret beaches
Just 5 minutes from San Antonio, arriving here feels like you might have found a new Balearic Island, as it's such a world away from the buzzing tourist resort. There is a free car park and this family friendly Ibiza beach is patrolled by a lifeguard, so you can rest assured that it is safe for everyone.
Deeva Sunset Beach is part of the Cbbc family and has echoes of the same welcoming service and great food options. You can also enjoy one of their comfortable sunbeds if you prefer to escape the sand.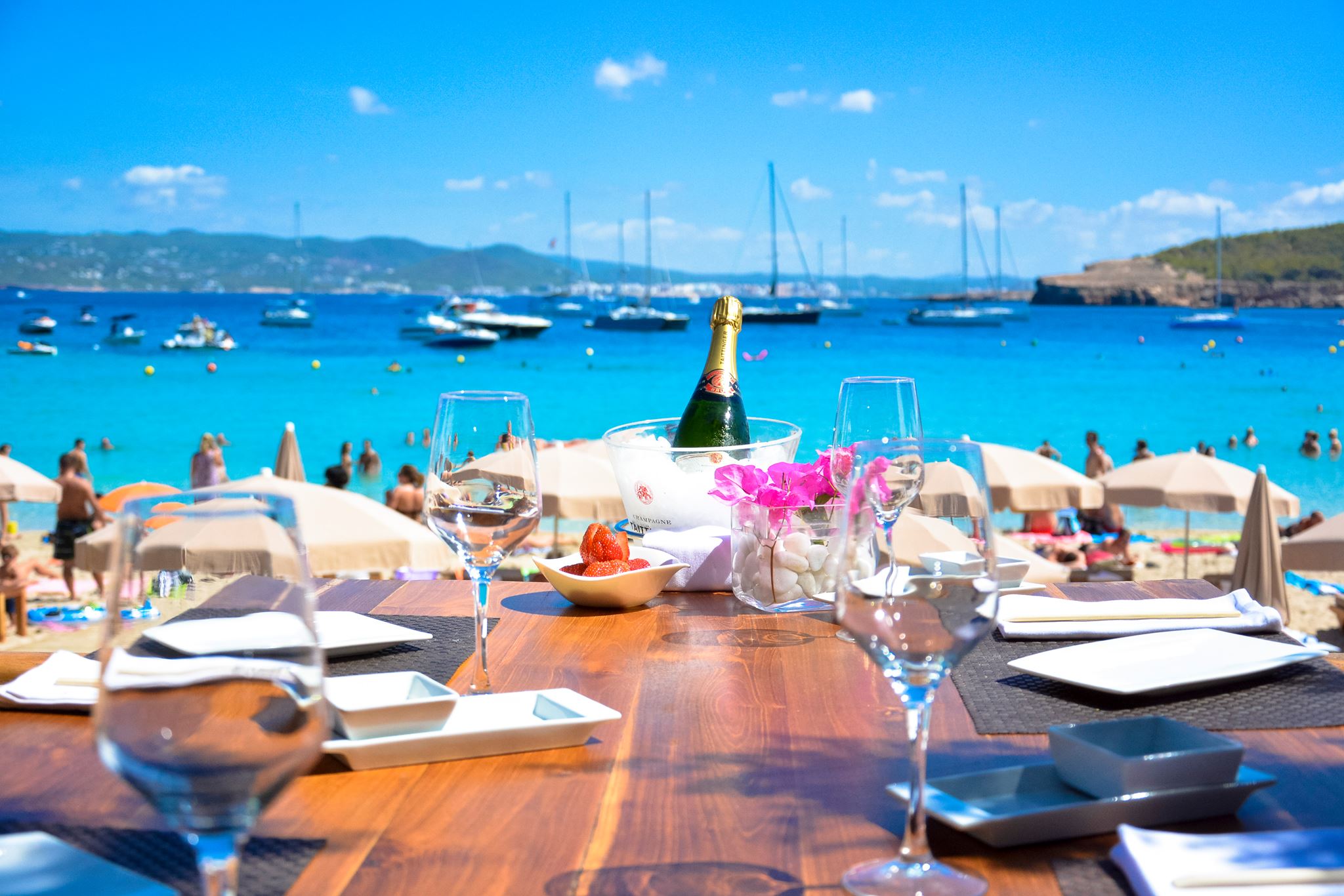 A private beach in the middle of the Ibiza summer? Try Cala Carbo, hidden on the West Coast.
This charming little beach is a pebble and sand mix with a rocky coastline, but it's gently shelving waterline attracts a mix of families and locals that enjoy the clean and safe environment. There are great mooring options for those that want to come by boat and some good eating options like La Sardina Loca or Restaurante Can Vicent which are both directly on the beach.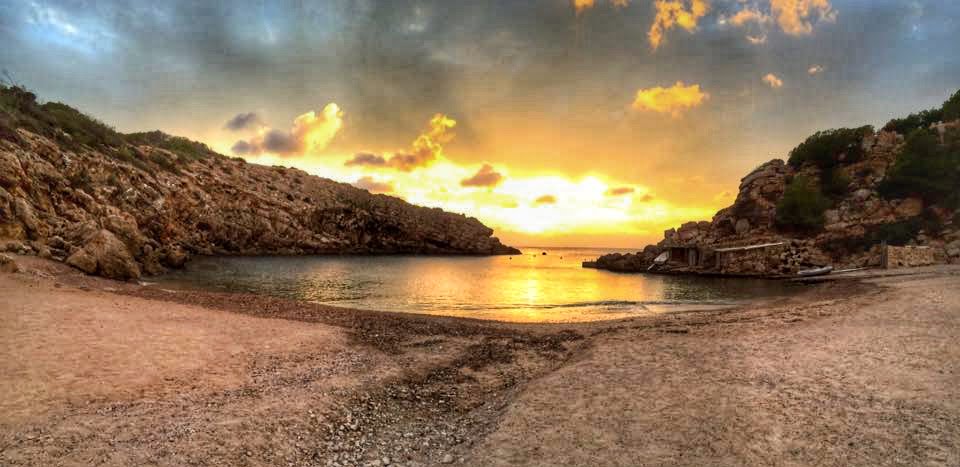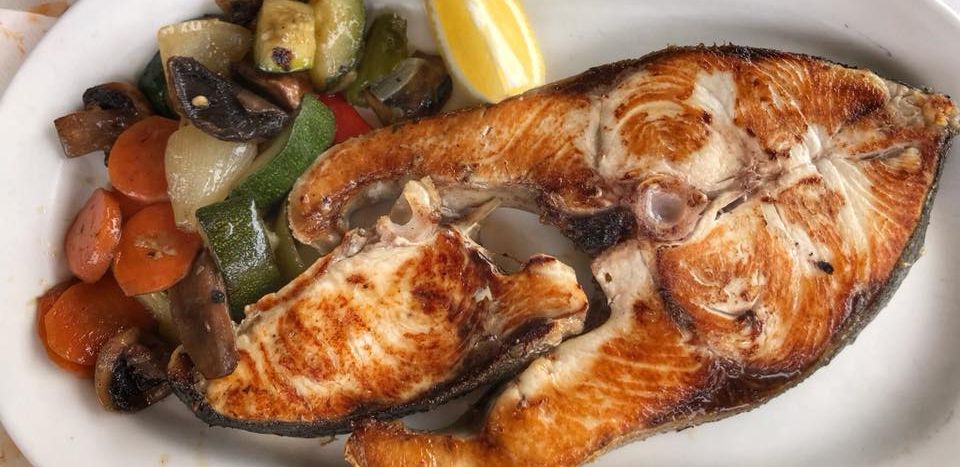 Cala Jondal, the home of the infamous Blue Marlin, is a stylish Ibiza beach club to watch the world go by.
Cala Jondal is a wide and long beach with a white sand a smooth pebble mix. Blue Marlin Ibiza offers beds on the beach and delicious bespoke dining with your toes in the sand. You can find top class DJ's playing here both in the day and night and an amazing atmosphere all of the time!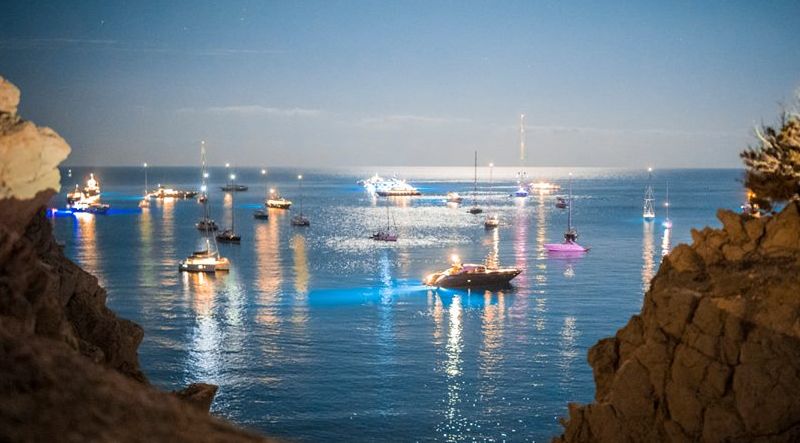 Sa Caleta is a small and protected cove on the south coast of Ibiza, with a calm, clear sea and a beautiful beach.
Although Sa Caleta can fill up in the summer months, this beach remains one of the best places to go all year round due to its protection from any high winds. It's easy to jump in the car and reach Playa d'en Bossa or the airport within 10 minutes from here, and the west coast beaches are just 20 minutes away. Wherever you are staying, this beach in Ibiza is a must!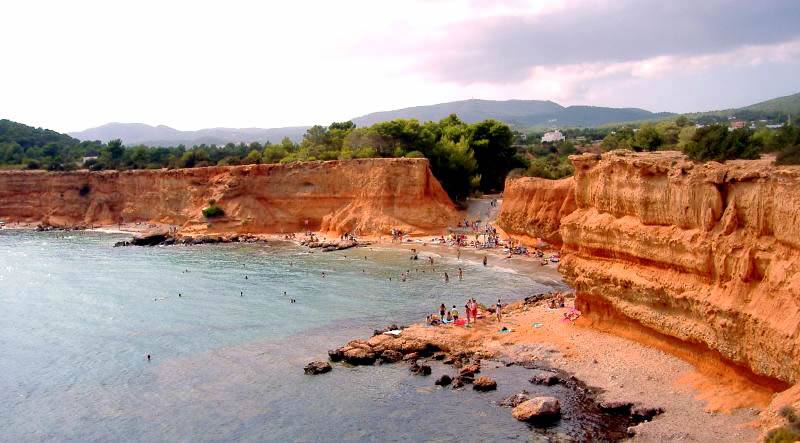 Porroig is one of the most exclusive areas in Ibiza situated right next to Vista Alegre on the south coast.
What a gorgeous location, and we really mean it! The stunning south coast is surrounded by pine forests and nature, with world class views. You can reach the fabulous beach club of Tropicana Ibiza Beach Club in just a 20-minute walk. With a car you can reach the village of San Jose and more beaches in around 10 minutes.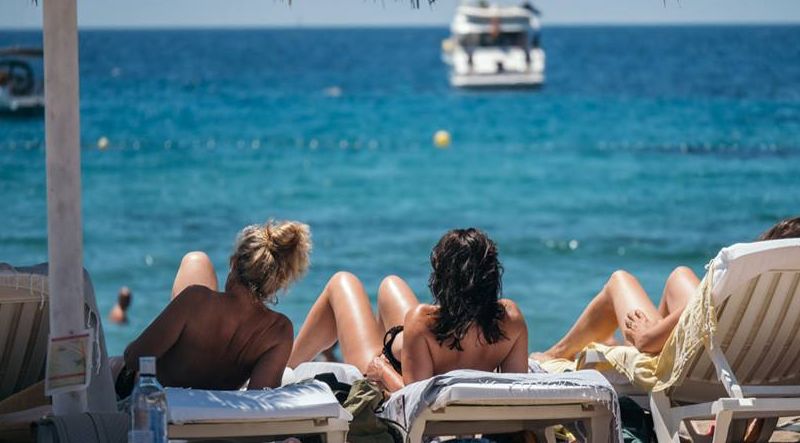 Excellent open vistas of the Mediterranean Sea and complete tranquility in Ibiza– it must be Calo d'en Real.
Located in between Cala Moli and beautiful Cala Vadella is Calo d'en Real. It has a real community feel on the urbanization originally developed in the 1970's by Andre Jacqmain. It isn't big and touristy at all in this area, like some other coastal areas of Ibiza. The architecture is unique and all of the homes have either front or second line views to the sea.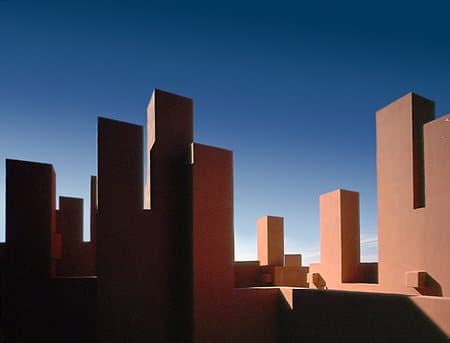 Es Codolar is a beautiful, secluded pebbled bay on the south coast of Ibiza with unbelievably clear waters ready for you to explore.
This is possibly the most deserted beach in Ibiza, 15 minutes by car from Playa d'en Bossa or just east of Sa Caleta. Instead of sand, the beach is a blanket of smooth pebbles, but the waters are crystal clear and blue. There are no facilities here, but it's a great place to relax and watch some surfers try to catch a wave. Salinas natural park is just behind the beach so the bird watching is fabulous and you're not likely to be disturbed; quite a rarity in the summer in Ibiza!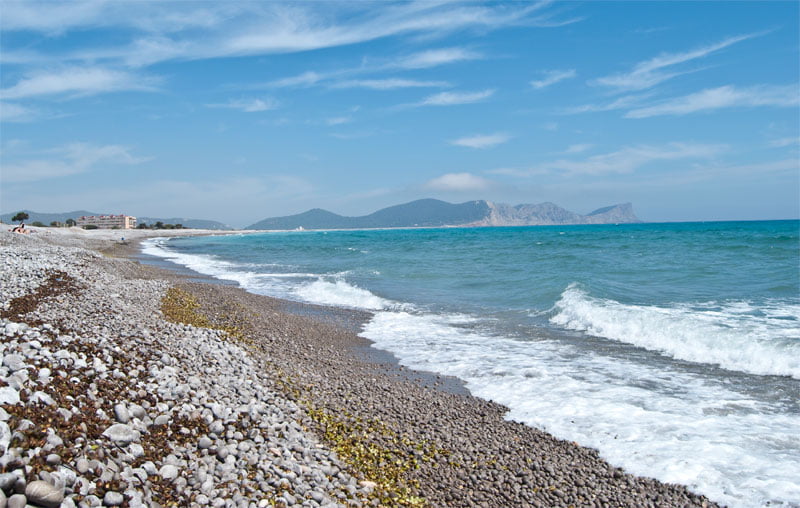 Cala Conta, a popular sunset paradise on the west coast of Ibiza. An area of natural beauty just waiting to be explored.
This is a very popular, yet relatively small stretch of sand so it is advisable to arrive early. You can get here by car and there is a generous parking area. You can also arrive by boat from the harbour in San Antonio, which is a very pleasant experience. It almost feels like a daytrip to another island, as you sail through the sublime turquoise waters. There are sunbeds and pedaloes available throughout the day, but the real jewel in the crown is
Sunset Ashram. Enjoy one of the paradise spots in Ibiza here with an amazing menu of food and drinks.