Aguas blancas, San Carlos, Cala Mastella, La Joya, Cala Llena
Aguas Blancas, or White Waters as it directly translates, is a fine ribbon of sparkling sand in Ibiza set against a striking cliff backdrop.
On the north east coast, above Santa Eulalia, Aguas Blancas is one of those beaches that takes your breath away. The views are simply picture perfect as you approach the coastline. You are greeted by a little Ibiza chiringuito and wooden steps down to the bay. The water is clear and safe for exploring, and rock formations that run parallel to the stretch of sand offer lots of great snorkelling opportunities. It's best to arrive early before you lose the sun behind the dramatic cliffs!
A charming village with a huge heart, San Carlos has a charismatic mix of hippy traditions and quaint Spanish island life.
This peaceful hamlet is nestled in the hills of the north of Ibiza. San Carlos is a really excellent base to explore some of the beautiful bays dotted along the nearby coast. It is home to Las Dalias, The original hippy market, loaded with colours and delicious food to tempt every taste bud. This venue also doubles up a dance spot, and there are some great events to suit everyone throughout the week, like Nightmares on Wax, or Namaste. The village still has lots to entertain you in the winter, with Bar Anita staying open all year round, as well as other places!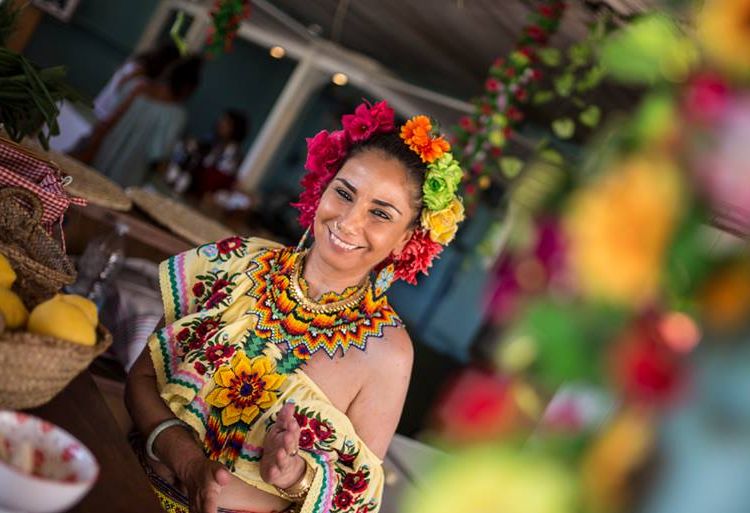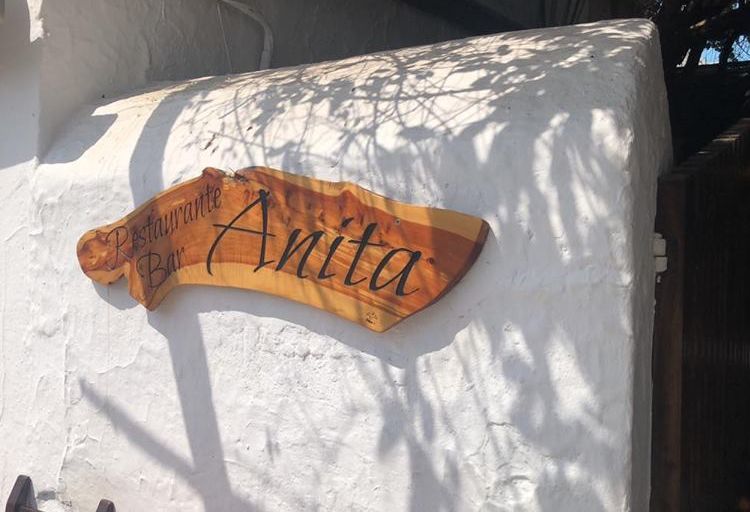 Just a little 50-metre-long beach, Cala Mastella is a secret Ibiza spot waiting to be discovered.
This tiny bay is a great place to enjoy the true laid-back style Ibiza is known for. If you arrive early enough, you will be treated to one of the most unique sunrises on the island, and it means you can secure your spot before anyone else arrives! The beach gets busy around lunch time, when people flock to try Chiringuito El Bigotes. The restaurant is famously known for turning away the King of Spain.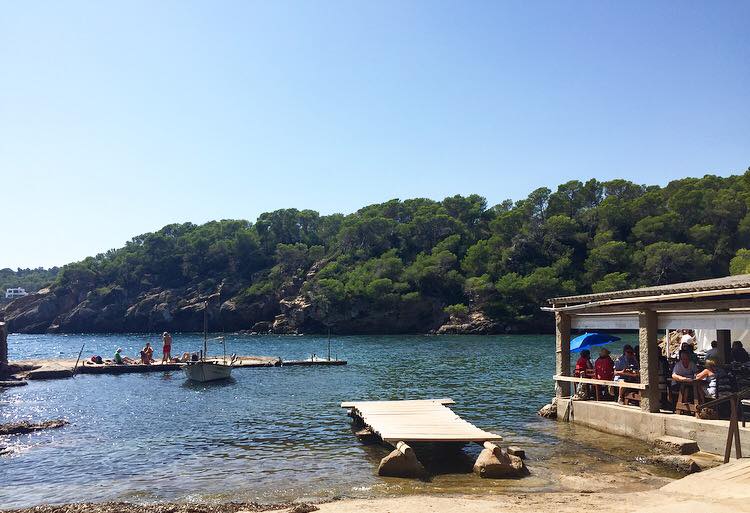 Las Joyas is a tranquil urbanisation close to Cala Llenya beach which offers the feeling of seclusion whilst still being an Ibiza hotspot
With San Carlos being your local village to pick up supplies, visit a bank or head out for dinner, this area is a great place to enjoy a break from the world without being on the edge of the earth. You can get to Ibiza town in around 30 minutes from here, and you are completely surrounded by natural beauty. Pine forests and gorgeous beaches are right on your doorstop when you are in this idyllic Ibiza outpost
Es Canar is a friendly family resort on Ibiza's east coast. From lively bars to beach activities and shopping at Punta Arabi; there's plenty to entertain everyone!
Home to a golden sandy beach with plenty of watersports, Es Canar is a great option for both a short or long stay in Ibiza. Every Wednesday you have the famous hippy market of Punta Arabi, bringing you a huge selection of clothes, shoes, jewelry and hand-crafted items, to name just a few! The food and drinks on offer here are second to none, so if shopping isn't your favorite pastime, it's still worth a visit!
For a range of fun entertainment, the Jacaranda Lounge is a great spot by the sea to enjoy a cocktail or two.