You can find the beautiful blue flag beach of Cala Llonga on the eastern shores of Ibiza, and the family friendly resort has all of the holiday essentials you might need. There's a supermarket, pharmacy and gift shops in the village, and the spotless bay has gently sloping sand and calm waters. Surrounded by forests, the stunning spot also has a lovely little artisan market on Thursdays and if you like to be in the thick of the action, a festival in August. This includes lots of activities for kids and adults alike, with circus skills workshops, classic motorbike parades, flamenco dancing and fireworks on the beach.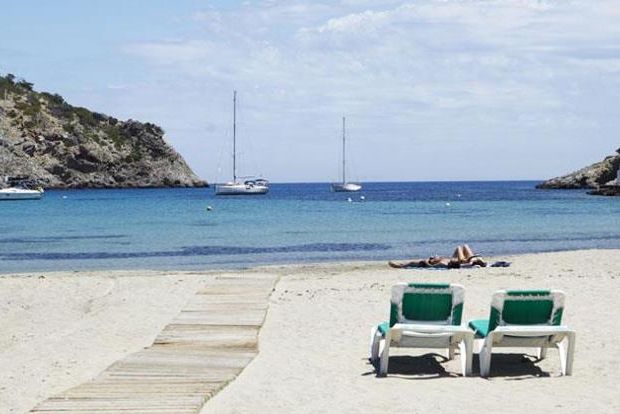 Just beyond this idyllic bay you can find Valverde, a small and peaceful outpost with a few restaurants and bars. This location provides a perfect link to the nearby resorts, and it is just 10 minutes by car to Ibiza Town. We love La Casita, a converted farmhouse with a delicious menu specialising in Austrian dishes, and it has gorgeous views of the woodland valley below. They also hold wedding celebrations and a delivery service for your own parties.
The next village you reach while heading north up the coast is Siesta. This quaint little hideaway is dotted with charming little eateries and cafes, Including Samovar. This family owned restaurant has been around since the 70's and serves food all day, from snacks to full meals, with an extensive menu and modern dinner choices. There are stunning coastal walks here, with pretty scenes of the neighbouring towns. As you weave between the colourful blooms of hibiscus and oleander which flourish under the hot Ibizan sun, watch out for the Ibiza lizards who are foraging amongst the island foliage!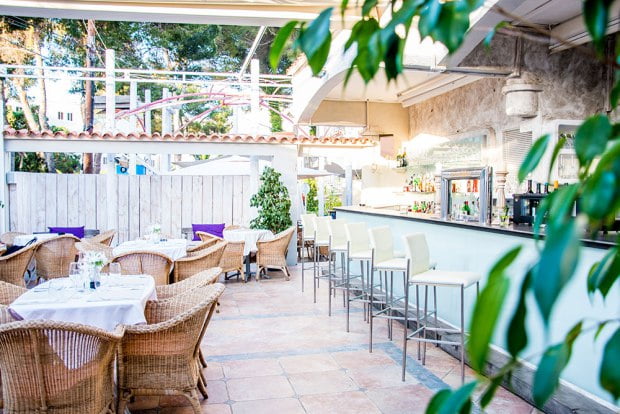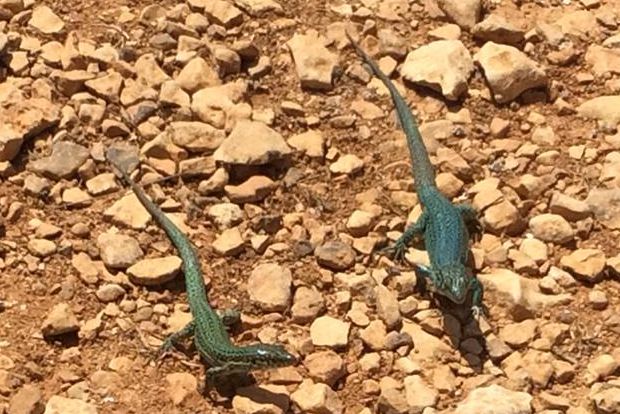 When you cross the narrow Roman bridge into Santa Eulalia you will find a much bigger town with a striking 16thcentury church at the centre. Here, you have an abundance of shopping choices, bars and restaurants. We love the beach here to with a long stretch of clean, white sand and shallow, clear waters. The long, palm tree lined promenade features lots of lovely places to stop and take a drink, like Guarana . Situated by the Santa Eulalia Marina, the chilled Ibiza hangout has live music, DJ's and a chilled atmosphere. The outside terrace is perfect for enjoying the varied music selection.
There is an artisan market here daily on the pedestrianised paseo. There is also great Ibiza transport links for those that choose not to drive whilst on the island. Bar Can Cosmi on Placa d'Espanya is one of the best places to sit and people watch is in the heart of the town. The iconic spot is perfect for a coffee, a beer on the shady terrace or to enjoy the authentic tapas and Spanish pinchos. The problem is, once you sit down here it can be a challenge to leave!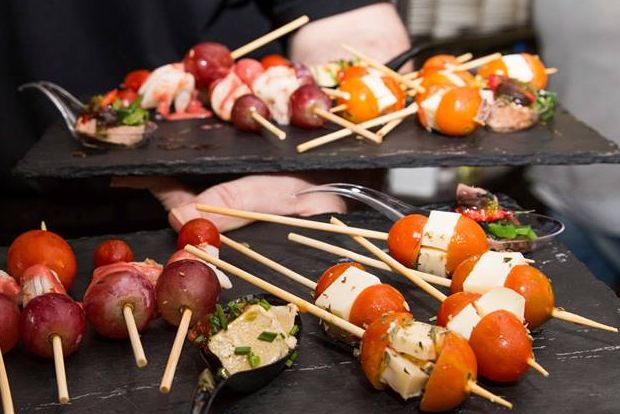 The home of Nikki Beach Club Ibiza, this lovely sandy bay is waiting for you with plenty of watersports, and much more at S'Argamassa beach.
Nikki Beach is also found in Marbella and St Tropez but they brought the brand here a couple of years ago. Think opulent cocktails, a gourmet menu and luxury pool loungers with views out to the gorgeous Mediterranean Sea.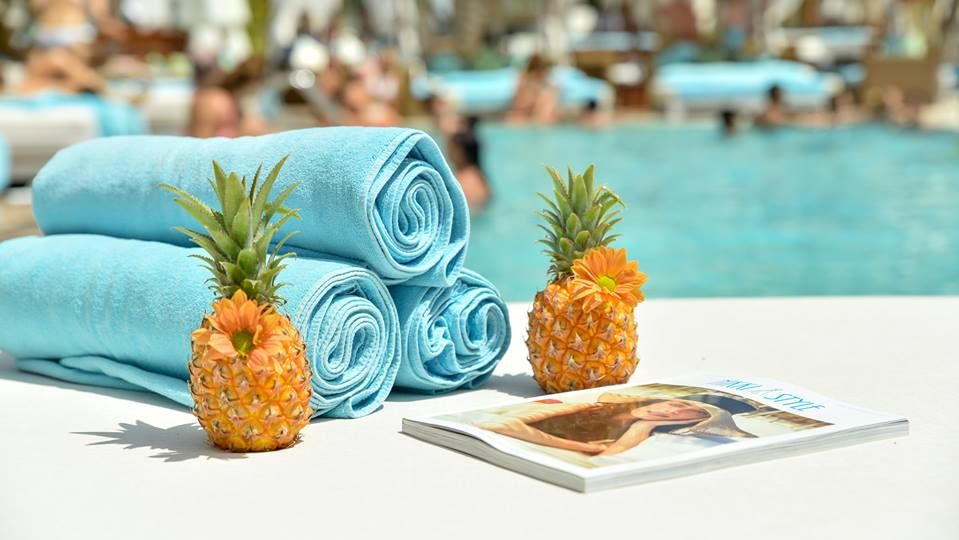 Here on S'Argamassa beach you also have plenty of watersport options thanks to Caesar's Watersports Centre. They have stand up paddle boarding and all of the usual motorized activities like banana boats or jet skis on offer. You can grab a typical Spanish Paella at the adjoining beach club, and this Ibiza beach is right next to the Acrobosc climbing course for some adventures on dry land.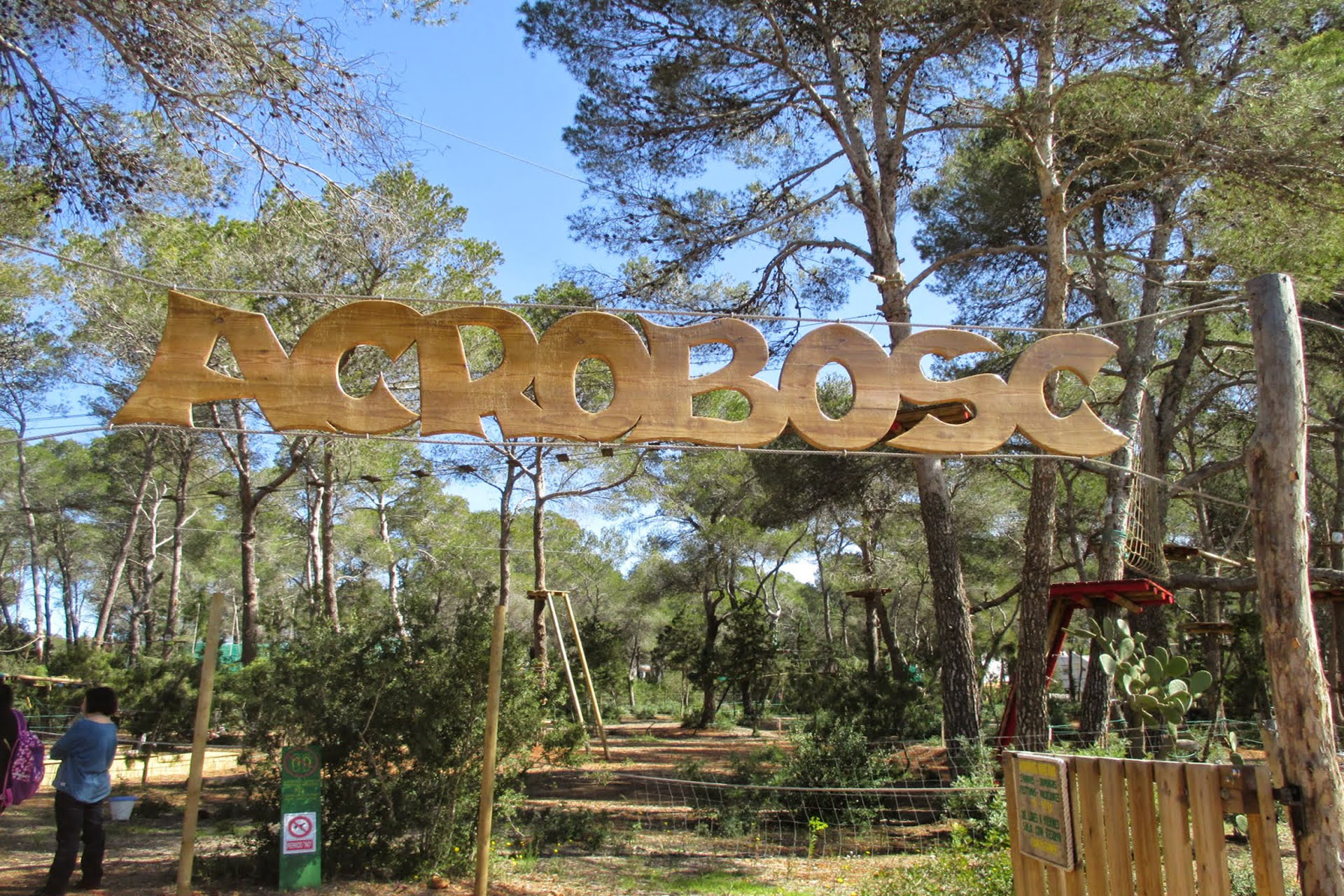 Cala Pada is a safe, sandy beach that is perfect for families in Ibiza and a great escape from the crowds of the nearby resorts.
Just slightly south of S'Argamassa is the pretty and quiet Cala Pada, surrounded by pine trees and with calm, inviting waters. You can reach the beach by car, as there is parking nearby and you can also arrive by boat from Ibiza town or some of the neighboring beach resorts.