Benimussa is in the center of the island, just to the east of San Antonio. It is filled with country houses scattered amongst the countryside; an area of real rural beauty!
You can place the area of Benimussa in the middle of the provinces of San Rafael, San Josep and San Antoni. The surrounding countryside of mountains, forests and some farmland make the vistas excellent. Olives, carobs and figs are grown here to. Actually, a lot of the residents here are original inhibitors of the village! There is a small chapel on the highest peak of Benimussa, known as Sa Capelleta. Benimussa Park is located in a quiet corner, which was once a Zoo. It now offers outdoor sports such as paintballing, and an excellent Christmas market each year.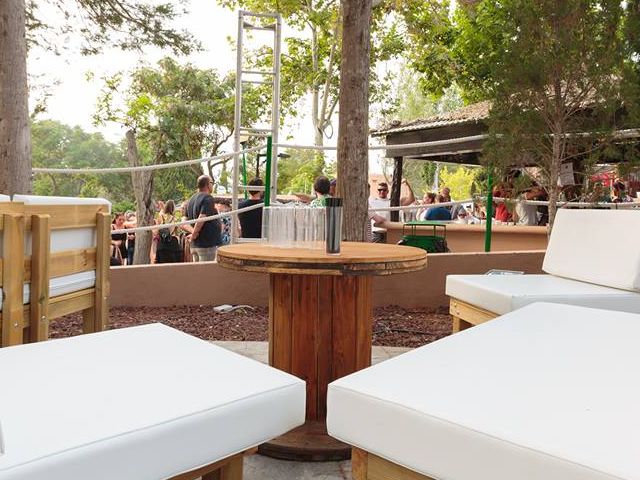 Cala de Bou is an area in the bay of San Antonio, with its own beach. It has an abundance of facilities such as supermarkets, bars and restaurants. This area in Ibiza is lined by other pretty bays close by.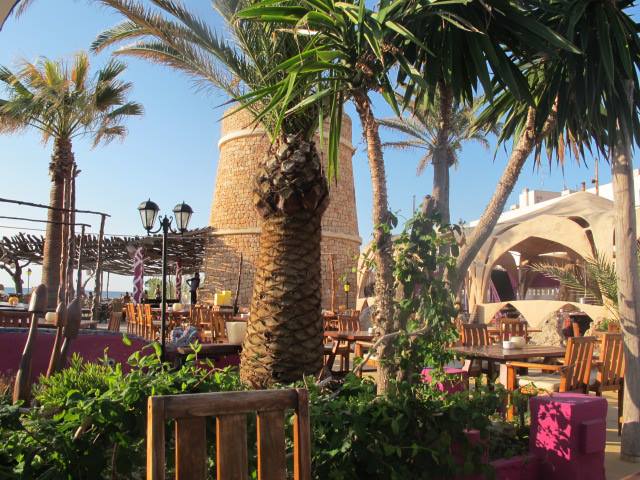 Cala de Bou is actually a small semicircle of sand with gently sloping calm waters, but the surrounding residential area is known by the same name. There are great transport links here for traveling around the island. If you're looking for a holiday feel to a resort, without too many crowds, this area of Ibiza is perfect. In wintertime, many restaurants and supermarkets operate as normal.
Kumaras is a fabulous sunset bar located here with a delicious Asian inspired menu and amazing cocktails.
Although Cala Gracio is situated in a tourist area, the hotels are a good distance from the beach. The perfect mix of private sands with lots of local amenities.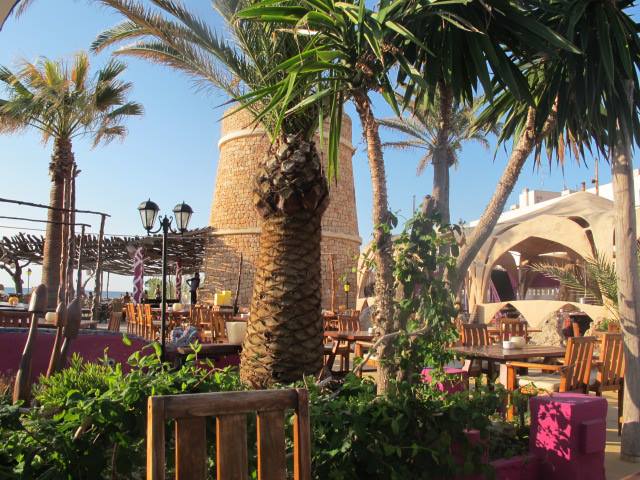 Twinned with the beautiful Cala Gracionetta, this area is a pleasant, pine encompassed hamlet. On the west coast of Ibiza, the airport is a 25 minute drive away. Both Cala Gracio and Cala Gracionetta are residential areas, although San Antonio is a short drive away for more action. There is also a charming aquarium called Aquarium Cap Blanc.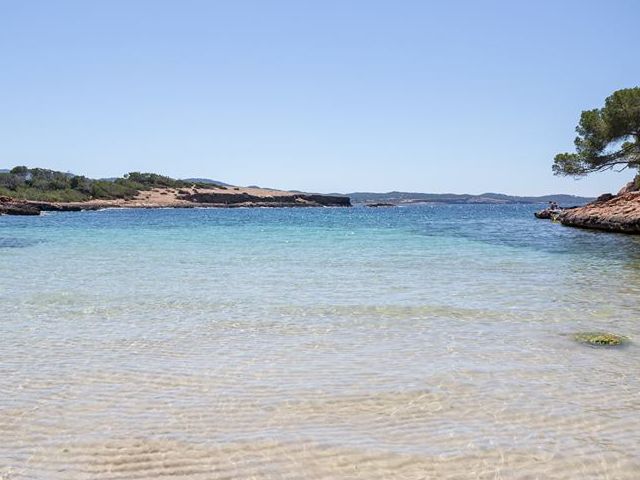 El Chringuito de Cala Gracioneta is a lovely little beach restaurant with a tasty menu of treats. They have a wood-fired oven so their meat dishes are well renowned around the area.
Just north east is Can Germa, an inland plot of handsome villas. On a slight incline, these offer stunning sea views. Being so close to San Antonio has its advantages, with large supermarkets and a selection of entertainment nearby.
There's so much more to San Antonio than touristy bars and loud music. The large and beautiful bay is brimming with fabulous spots to eat and drink in Ibiza. It's also home to some of the most spectacular sunsets in the Mediterranean.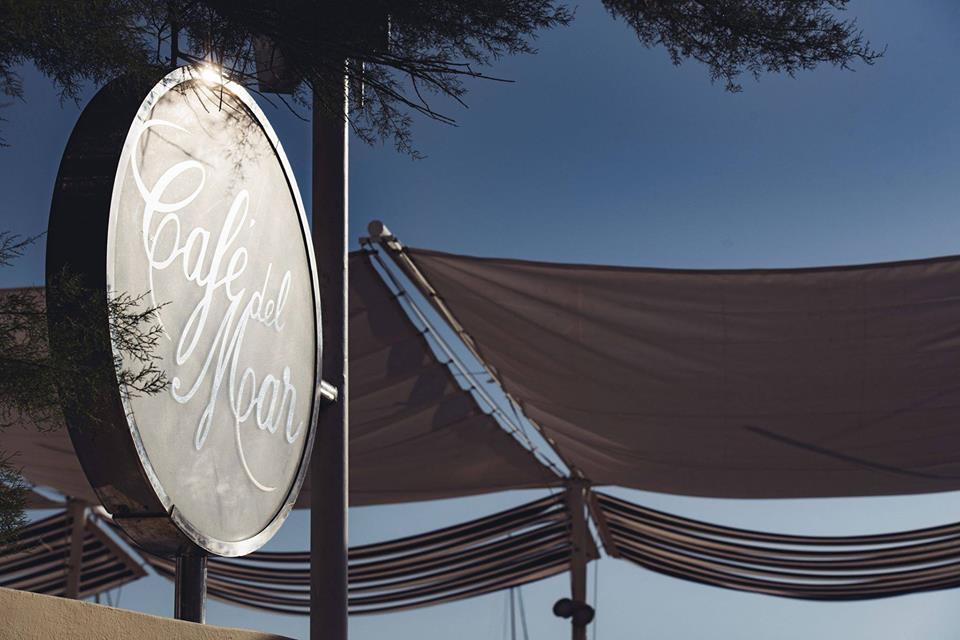 It would not be a trip to Ibiza without a little stroll along the famous Sunset Strip. The legendary bars such as Café Del Mar and Mambos invite you in with classic cocktails and chilled Balearic beats. After sundown, the electric atmosphere continues with world class music acts from all over the world. The harbor in San Antonio is a vibrant area. If you head a little inland to the winding cobbled streets, you can find an array of cool boutiques and coffee shops. The evenings bring a little craft market near the main square and pretty coloured fountains. This resort is inhabited by many locals so even in the wintertime there is a fun buzz about town. With close proximity to a variety of lovely beaches on Ibiza's west coast, it's the ideal spot for exploration.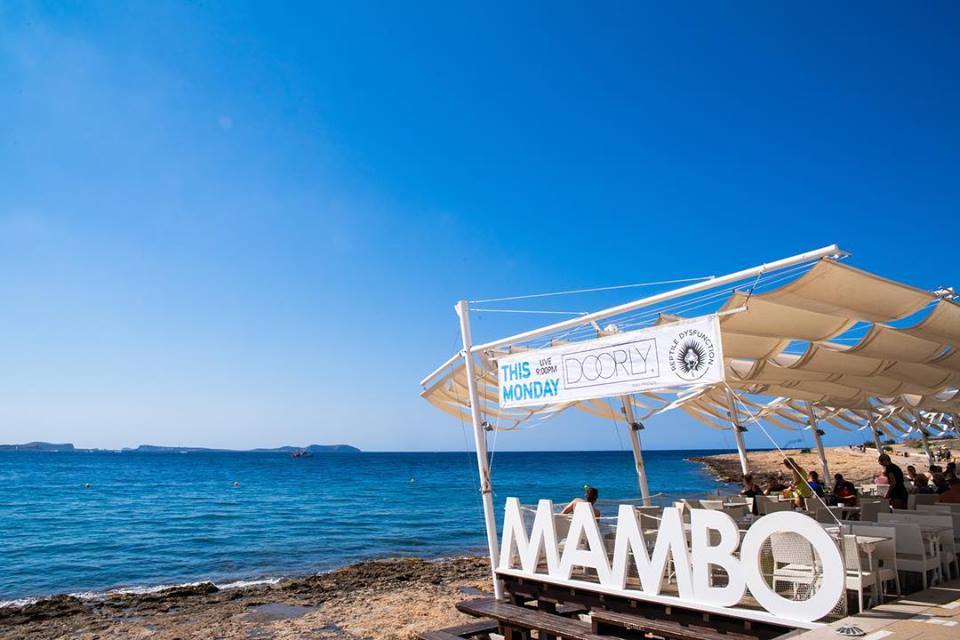 Cala Salada, just north of the resort of San Antonio, is a very appealing and unspoilt beach in Ibiza. Surrounded by a pine forest and an abundance of natural beauty, this Ibiza beach is a perfect spot to relax. Both here and the conjoined smaller beach of Cala Saladeta are gorgeous bays. Think silver sands and clear, bright blue waters.
These two coves in Ibiza are arguably some of the most spectacular beaches on the island. Restaurante Cala Salada is a lovely place to have a bite to eat with your toes barefoot in the sand! The quality fresh fish on offer draws a crowd from all over the white isle. The beach is family friendly and a great spot for snorkeling. Try to arrive early in high season as the parking area isn't huge.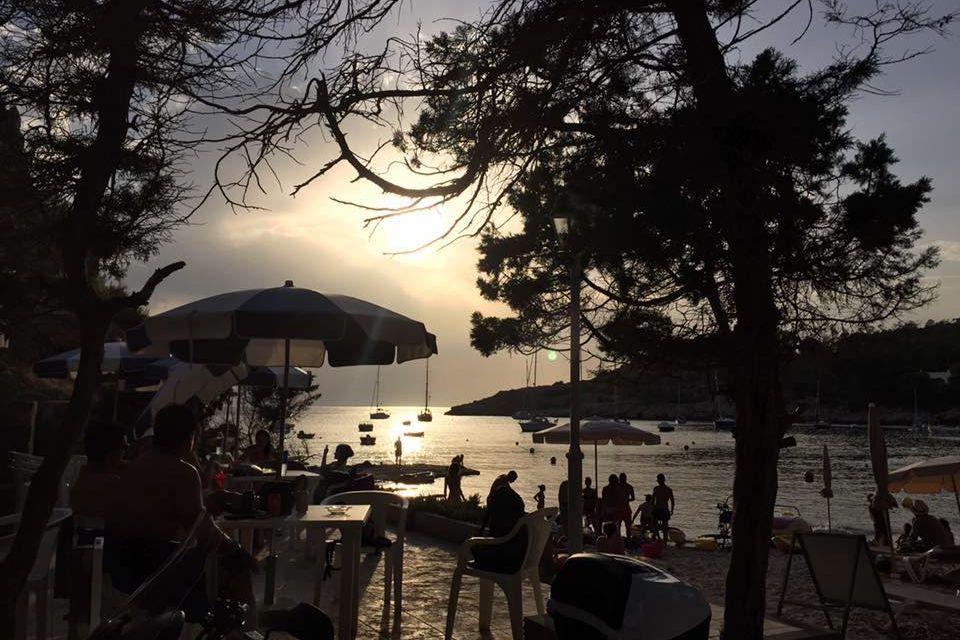 Simply striking and wonderfully raw, Punta Galera is magnificent. You won't find a sandy beach here, but dramatic flat rock formations suspended above the deep blue sea. If stunning views to the horizon float your boat, this is the destination in Ibiza for you!
Nestled in between Cala Gracio and Cala Salada, Punta Galera is quite a spectacle. The smoothly carved out rocks rise high above the sea. There are plenty of places to take a leap of faith into the cool, calm waters below. The area is popular with sunbathers and cliff jumpers, and you regularly see yoga classes here. The sunset vistas are something to behold, and you feel like you're a million miles away from civilization! Luckily, it's just a short drive to the amenities of San Antonio and 30 minutes from Ibiza town. Perfect!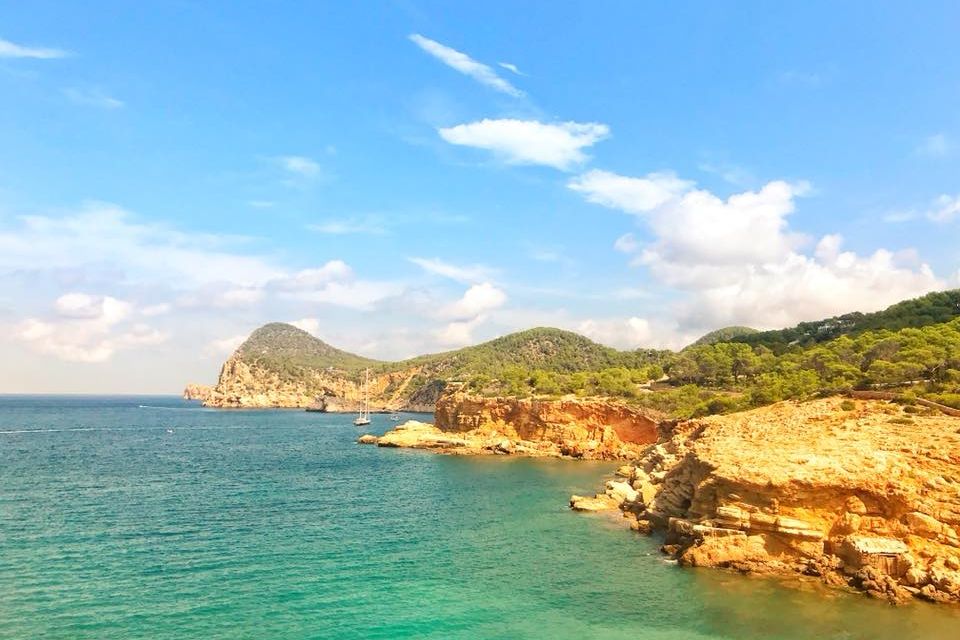 Santa Inés is the epitome of true, rural Ibiza. Also known as Santa Agnés in the local dialect, this absolutely gorgeous hamlet is a wonderful outpost. With San Antonio and all of the necessary amenities just 10 minutes away by car, you can't go wrong with this lush location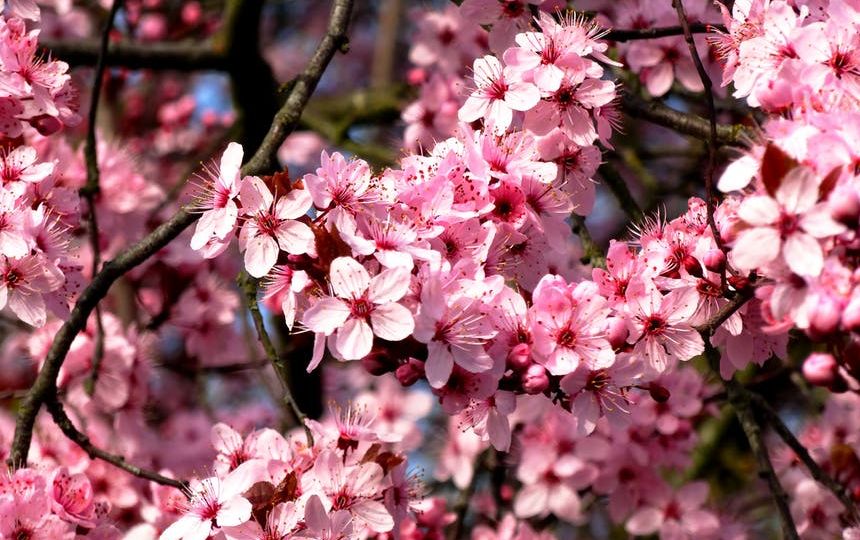 The town of Santa Inés offers a supermarket and a couple of restaurants and bars, plus a wonderfully preserved white-washed church. The local agriculture here booms all year round. Featuring olive groves, an abundance of orange and lemon trees, and almonds. In February, the almond blossom of Ibiza blooms and the whole area becomes a perfect shade of pale pink. It's really breath-taking to walk amongst the pine forests here. A great spot to visit is Las Puertas del Cielo which directly translates as The Gates of Heaven. Here you will be treated to 180-degree sunset views from the coast. There's a small locally run kitchen offering tasty ibicenco dishes. Blissful!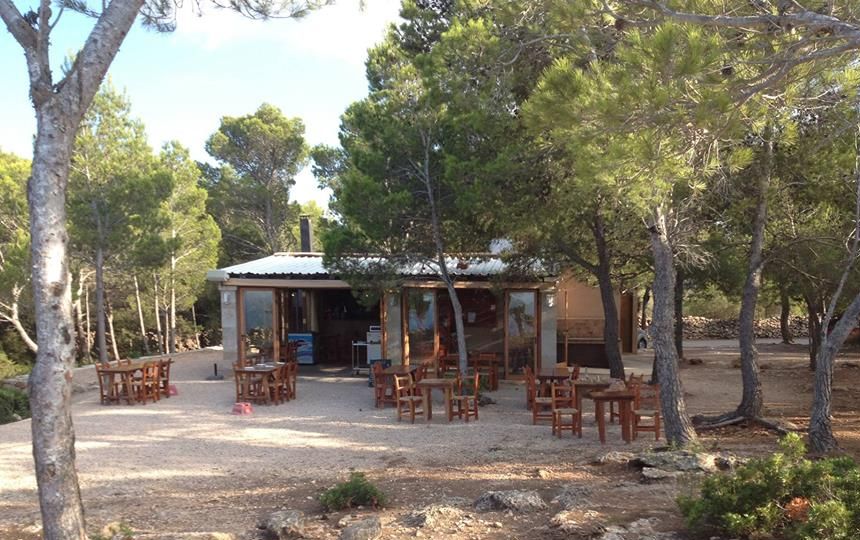 Between Ibiza Town and San Antonio, you will find San Rafael with its original church from the 18th Century. The vista stretches to the sea on both sides of the island. With a car you can drive each way in 10-15 minutes, and there are great public transport links.
This really is a town in the Heart of Ibiza, both literally and physically. In both summer and winter, life plods on at a gloriously slow and relaxed pace. With a large supermarket, you might find it hard to ever leave once you adapt to the splendidly slow lifestyle. La Belle is a French restaurant in Ibiza offering world class meals, entertainment and a fabulous cocktail selection.