8 March, 2021
When you think of Ibiza, animals are not the first thing that springs to mind. The only zoo on the island is no longer the home of animals and has been famously converted into a flamboyant festival space, however Ibiza has a magnificent array of animals that also get to call this magical island home, Alpacas, Flamingos and dolphins to name a few. 
The Alpacas of the north 
Nestled in the hills of north within a magical setting of a traditional Ibicenco finca, with a backdrop of wild mountainous nature there is a beautiful private farm that goes by the name of Es Currals Alpacas Ibiza. Ibiza's very first Alpaca farm.  
Es Currals is home to 7 beautiful alpacas Barbarella, Dusty, Marron, Mojo and Lewis, Chet and Toots. Their Belgian owners and founders of the farm are San and her husband Bart. They fell in love with Ibiza whilst on holiday and decided to move to the paradise island in 2018 and fulfil their dream of owning their own alpaca farm and weaving studio. 
Founder San, has a love for weaving and turns alpaca wool into beautiful creations, and Bart is a fan of writing and has been creating fertilizer called Alcaca Oro Negro which is known to be a magical manure.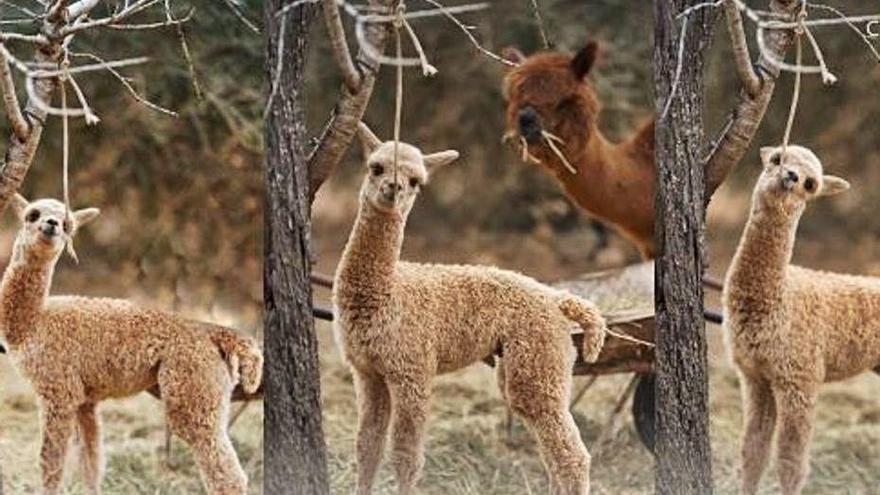 The alpacas are becoming well known on Instagram (@escurralsalpacasibiza) and they each have their own distinctive personality.  
Barbarella is a female and has a special light Pinky grey coat, she is known to be a little shy and was named after Jane Fonda and the famous 60s sci-fi film Barbarella.  
Dusty is the most curious alpaca of the group, and is a little stubborn, she has a beautiful white coat but likes to roll around in the red sand of the meadow and doesn't like water so her sometimes looks a little dusty orange, she was named after Dusty Springfield. Dusty became a proud mother in feb 2021 to the newest member of the family Toots. 
Marron is a diva; she has long legs and enchanting eyes and a little attitude. She has a beautiful brown coat and her name translated in Spanish means the word brown, Marron had a baby boy in November 2020 named Chet 
Mojo is a tall calm male; He is light beige in colour and is one of two males.  
Lewis is the Male stud of the herd, and recently became a dad, He is an alpha male and has a milky white coat, he is known to be a bit of a poser and likes to eat.  
Alpacas originate from the Andes Mountains in South America mainly Peru, Bolivia, Argentina and Chile. They are from the camelid family and are distant cousins of the Llama and camel. Alpacas are gentle animals with a super curious and cautious nature.  They are known to enjoy company and are frequently kept in herds so they don't get lonely. They are sometimes called zen bringers because they have a soft character and make a warm humming sound. 
The private farm is happy to welcome visitors to spend time with the alpacas every Wednesday, Friday and Sunday from 4pm by appointment only. Send an email to [email protected]  you can also purchase products such as alpaca wool, fertilizer, calendars and artwork. 
The Flamingos of the South  
Located in the south of the island, between Playa Den Bossa and Ibiza Airport is the majestical natural Park of Ses Salinas.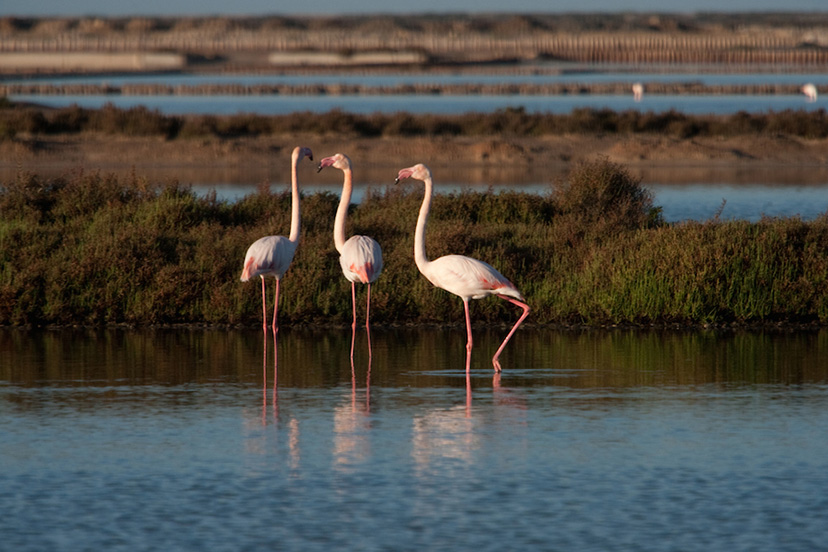 Between August and October, the natural park becomes the home of migrating flamingos who choose Ibiza as their winter breeding ground. The flamingos are known to travel from as far as the eastern coast of the Mediterranean Sea and North Africa. You can catch them quietly feeding and enjoying the winter sunshine in the lagoons around the Sal Rossa watchtower. They normally leave early February for their breeding grounds in Fuente Piedra and the French Camargue.  
Dolphins of the west 
The Balearic seas around the pine islands of Ibiza and Formentera are home to a small and treasured population of bottlenose dolphins. This rare, and protected species are often sighted around the magical rock of Es Vedrá and around Figueretas and Talamanca and are known to be sensitive to noise. 
This wintertime, with waters being cleaner, clearer and quieter than ever, the waters around the town of San Antonio have seen frequent sighting of these intelligent and much-loved mammal.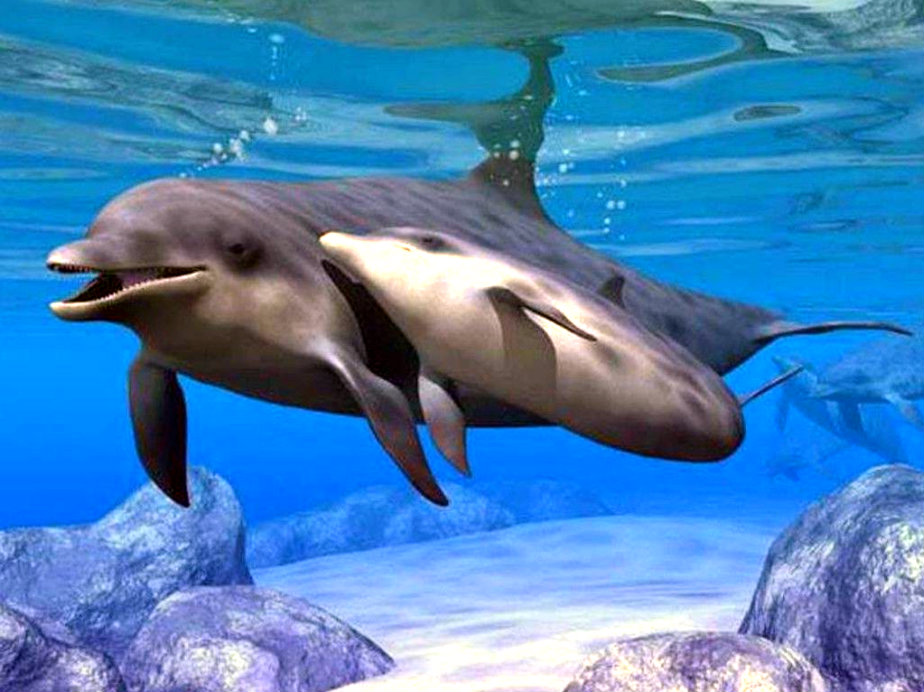 Winter is always a special time of the year on the island of ibiza. This last 12 months have seen a reduction in boat traffic and grounding of aircraft which factors have resulted in a 98% reduction in CO2 emissions registered on the island, residents are really getting the chance to enjoy and really appreciate the natural beauty of the island.  The animals, nature and humans are humbly residing side by side on the island.